Friends. Have you seen episode 4 of Dietland? Let's talk about it! After last episode having scenes with fake tigers and lions and such, I wasn't sure what to expect with Dietland episode 4! If you missed it, here's the recap.
Dietland Goes Glam in Episode 4!
The new Baptiste plan kicks up a notch. Plum meets a washed up celebrity TV show host named Marlowe. Turns out, she's the next phase of the plan. Plum was given instructions to read her book, Bangability, which is a guide to becoming bangable by men. (Side note: why'd they put Marlowe in that awful lace front?)
Plum Gets Glam!
Marlowe's tasks for Plum starts with getting that thang waxed. Then she gets measured and fitted for new clothes. Next, it's time for botox, hair and make-up. Not a drastic change, but they gave her a cute burgundy bob with a short bang and beat that face to the gods in over $1,000 worth of makeup. Kitty wasn't amused by her glammed up look though, she's a straight hater. But, she did give Plum her first story assignment for Daisy Chain! Woot! Of course, it came with a big ol' side of shade about her weight.
Back at home, Plum can't hide the fact that she's feelin' herself and her new look; over there taking selfies for the 'gram and what not. After taking her makeup off, her face looks like she was hit with a bag of nickels from the botox bruising. Her mom is not happy about it and they get into it. Plum goes for a walk and that stalker chick jumps out on her. Yoooo girl! No one ever taught you that's how you catch these hands??? Anywho, she's her usual weird self and cryptically tells Plum she has to leave, possible forever. She alludes to it having to do with the radical man killer terrorist group, Jennifer.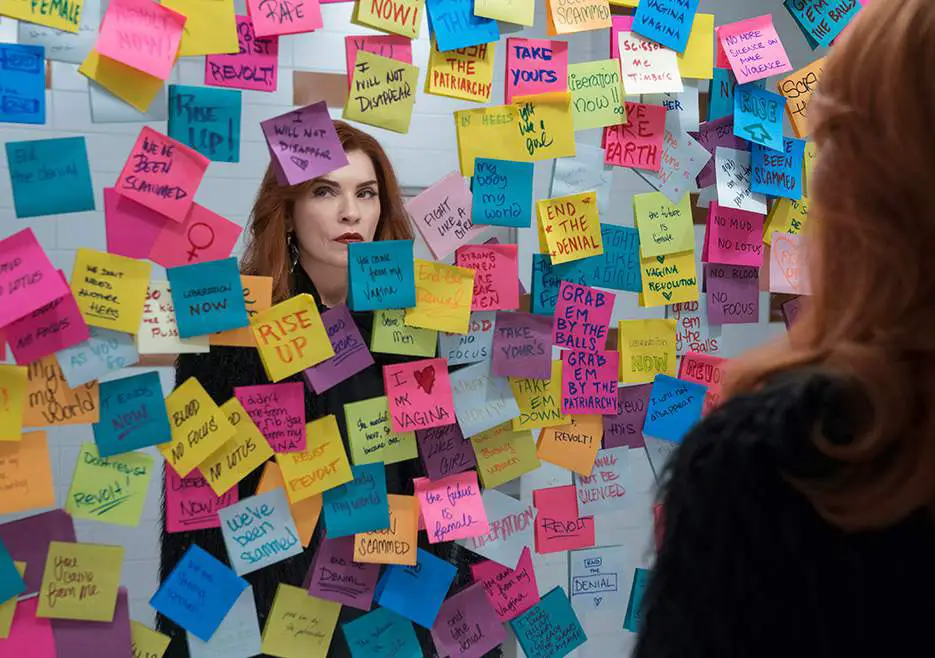 My favorite quote of the episode:
You should be spinning! Running's too hard on the face. – Kitty
Mama Don't Play
Plum's mom rolls up to the Baptiste doorstep like, "what are you doing to my daughter!" Ms. Baptiste lets her in for coffee and they talk. She reveals that her plan is to make Plum see that happiness has nothing to do with your looks or weight.
[clickToTweet tweet="I had a feeling that's what the plan was about, but this is confirmation. Now I'm even more intrigued with the direction this show is going. #Dietland" quote="I had a feeling that's what the plan was about, but this is confirmation. Now I'm even more intrigued with the direction this show is going."]
Meanwhile, Plum is getting marked up for her stomach stapling. I have to give HUGE kudos to Joy Nash for posing in a bra and panties in this scene! Yessssss, such a great inspiring scene for plus size ladies everywhere. I mean, you never see that on TV or in movies.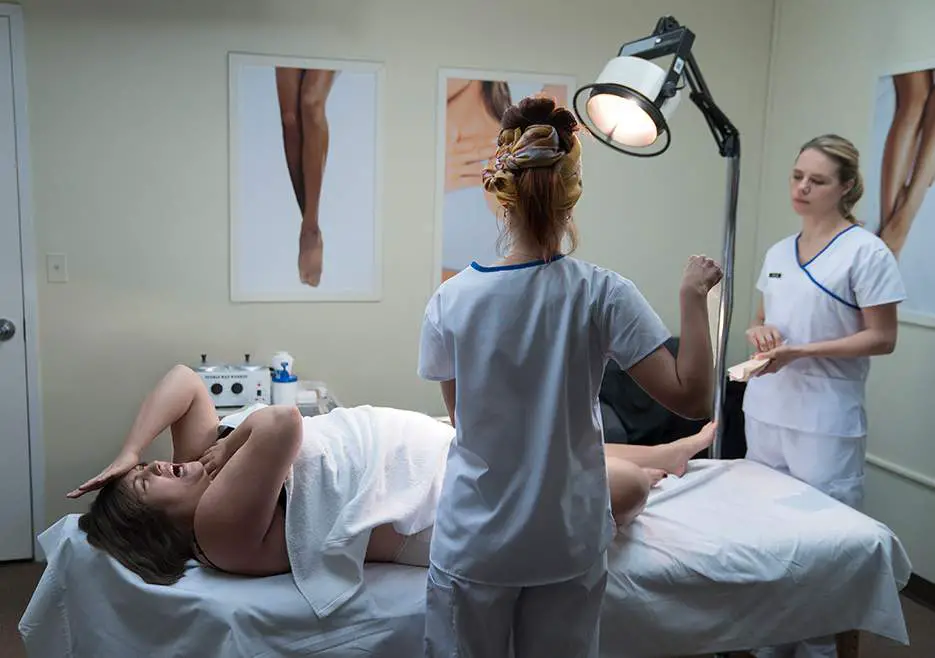 The Last of Marlowe
Drumroll please…the last step on the Marlowe plan is Plum needs to put on her red dress (in my Johnny Gill voice) and find a date! Plum is not about that life and flips out on Marlowe. She wants to stop the plan now. Its clear to her now that the whole point of the plan is to manipulate her into loving herself and stopping the surgery. It's sad that she wants nothing more than to be society's definition of beautiful instead of realizing she is beautiful.
Finally, Dominic and Plum are hanging out eating cake when she spills to him she thinks Calliope house is actually Jennifer. She wants no parts of it. He convinces her to stay in the group to be an informant with his sweet talk, flattery, smooth touches and bedroom eyes. He knows what he's doing, and she's eating it up lol. I don't blame her, I mean he is kinda cute…heeeeey Dominic!
Alright boo's, that's a wrap for this episodes recap. I have to say that each week this show has gotten better and better. I'm totally invested!
How about you? What are your thoughts on episode 4? Let us know in the comments!
Check out the previous episode recaps here:
Episode 1 &2
Episode 3