6 years, 34 episodes, and 4 seasons so far. Issa Rae, the creator and brilliant visionary behind Insecure, recently announced the show will be ending after Season 5 and she was in fact looking forward to wrapping up the series. 
Insecure has been a staple comedy-drama and romance series in Black households since 2016.
We've watched these characters get it right, get it wrong, grow together, learn from each other, and share a few laughs in the process. For many millennials, this show was personal.
It showed us the ups and downs of relationships and allowed us to hold mirrors to ourselves as Black women and men in relationships with each other.
There have been so many moments of beautiful Black womanhood, sisterhood, and Black culture, and of course, we're grateful to have witnessed this all at the helm and leadership of a Black woman.
However, since the show's inception, like many fat Black girls, I waited for Kelli's character to gain some depth and a bit of nuance.
I craved a storyline for her outside of the funny sidekick fat friend that we are routinely given on TV and that Kelli continually served us.
It's been 4 seasons and we have never seen Kelli's character, portrayed by Natasha Rothwell and who plays one of Issa's close friends in what should be a group of 4 friends, carry out a character arc.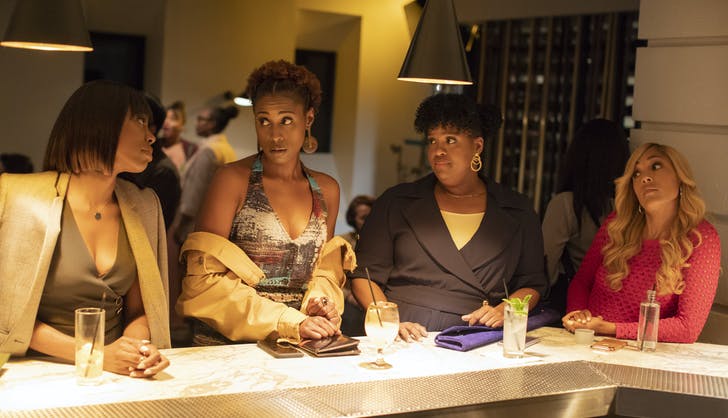 For folks who aren't familiar with the show, think Girlfriends, First Wives Club, Living Single, etc. It's quite simple; Kelli has never had a storyline dedicated to her. She has experienced no love interests during these seasons, no sex scenes, we barely ever see her in her work setting; nothing.
While we can acknowledge that the show is centered primarily on Issa's friendship with her best friend, Molly, it's unfair to leave it at just that.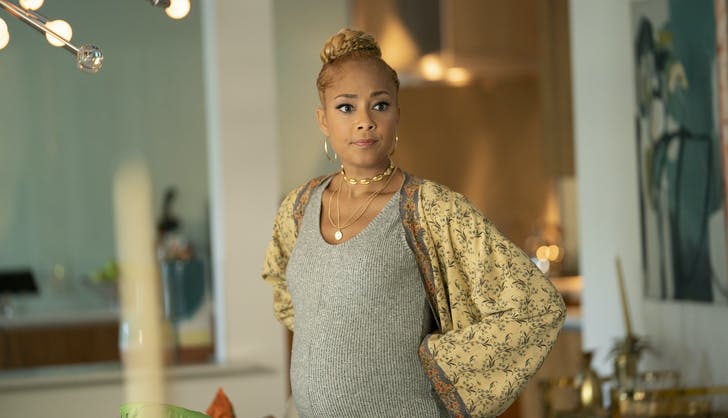 Tiffany DuBois, portrayed by Amanda Seales, has gone through marital woes, celebrated her pregnancy with a baby shower, gave birth to a baby, experienced post-partum, etc. so please pardon me if I don't buy the argument of "but the show isn't really about all of them" that many of you force-feed fat Black women to justify their existence being erased in friendships and erased in media. 
Kelli's character is a trope. A mammy and jezebel trope we have seen in television, media, and film for the generations.
She's loud, she's funny, she's boisterous, oversexualized, and hyper-sexualized (because fat women are always ready and willing to engage in any sexual activity since we have such limited options *sarcasm*) but we never actually see men desiring her; she's infantilized.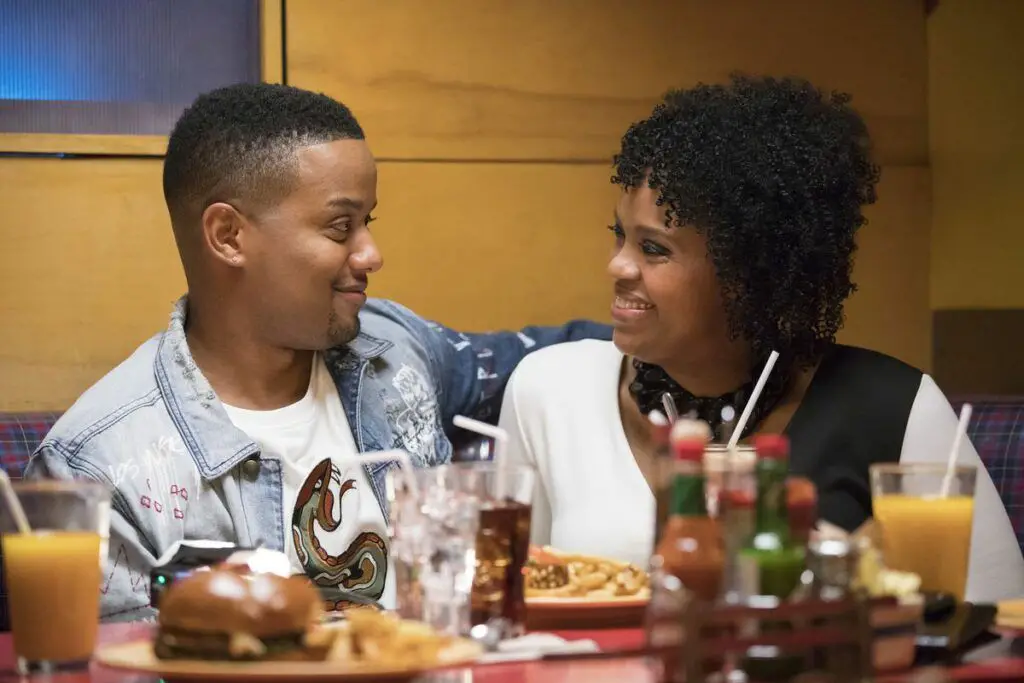 Plus size women are not cast as leads and are desired in private.
Do yall remember Kelli getting fingered in the restaurant by a guy that liked her all while her co-leads were getting their backs blown out every other episode? That is the extent of Kelli's love interest.
While she had this experience with him in public, it was discreet. He didn't pursue her after that; he didn't kiss her at the table and make his likeness of her known. She was a barely sexual moment.
It's disappointing that a show marketed on such diversity for Black women in the age of the second coming of the Black Renaissance falls into these same tropes for fat Black women that 90% of our shows have.
The only time Kelli was highlighted for an accomplishment was in Season 3 when her friends celebrated her "glow up," aka her weight loss. And we only knew what Kelli did for a living because, in Season 2, we got a peek of her job when Issa went to her exploring the possibility of receiving a loan.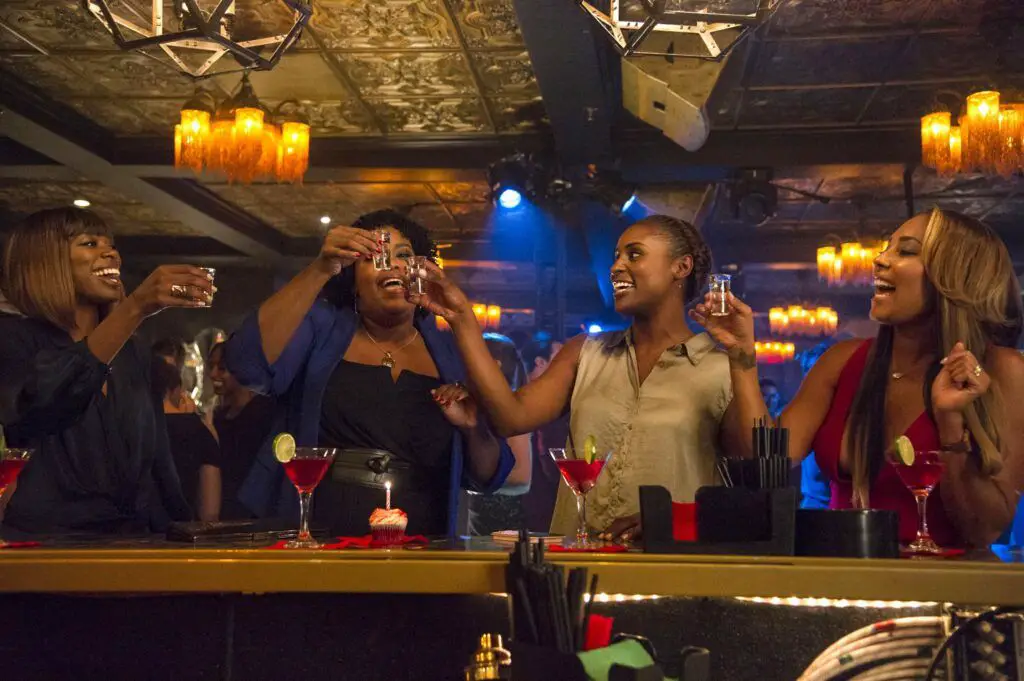 There are countless scenes with Kelli juxtaposed to her thin friends where she just seems out of place.
I remember the scene in Season 1 during the finale where they were celebrating her birthday, and Kelli was in the club with a church blazer and a knee-length skirt – while her friends all donned modern club outfits for any Black woman in their late twenties.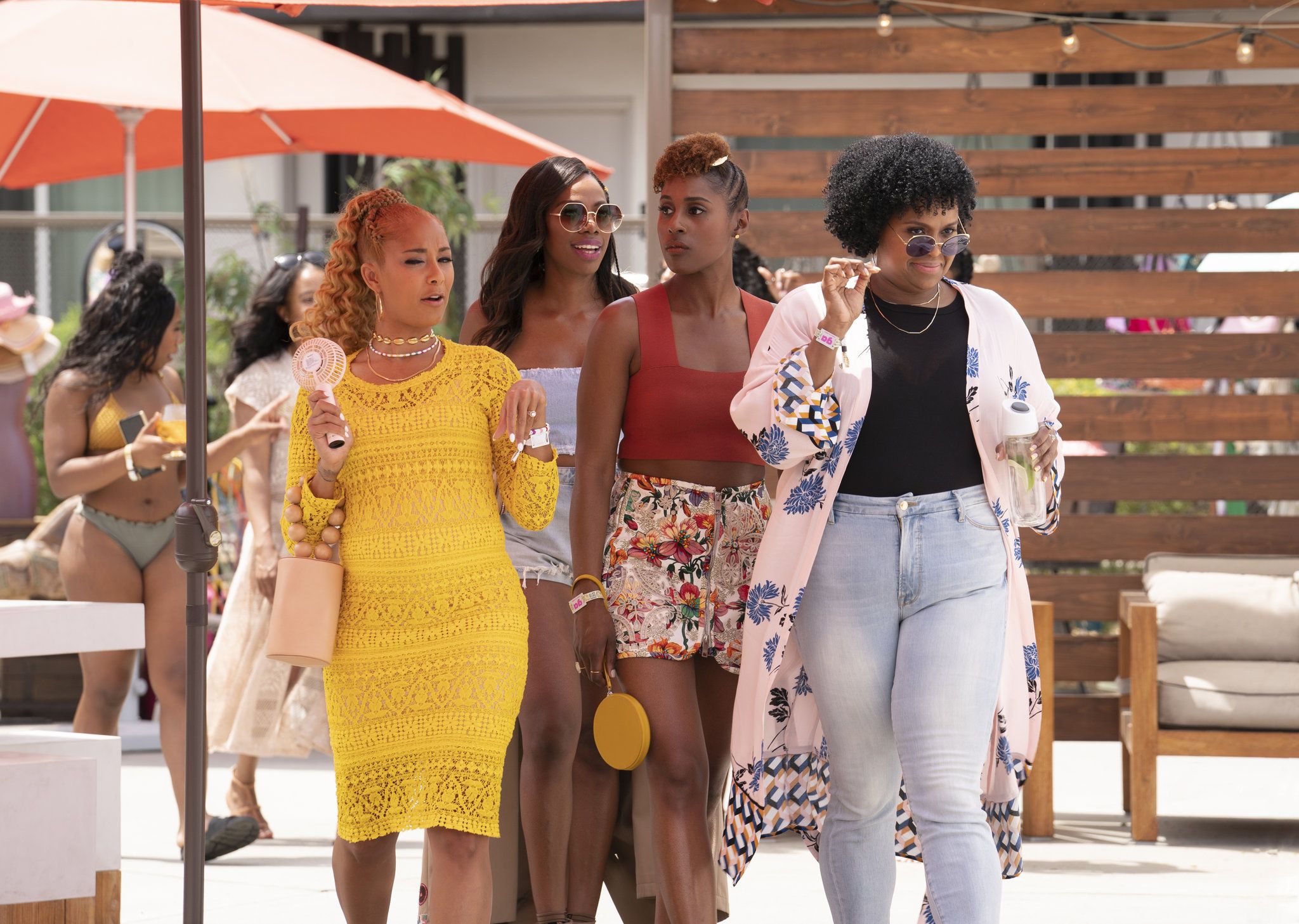 Or how about Season 3 when they all went to Beychella and her friends were all wearing cute and hip outfits including shorts, halter tops, etc. because it's L.A. and it's hot, and Kelli's character is wearing long jeans, a black top all the way to her neck, and a long kimono.
With all these fashion choices fat folks are finally gaining access to in 2021, these are the options we're making available to her?
It's clear that in scenes where Kelli should blend in with her friends, she is instead made to stand out. She's othered. And if you ask me. Kelli is probably the better and best friend out of all of them, maybe because fat women are often laborers and nurturers in friendships, and she's not even appreciated for that.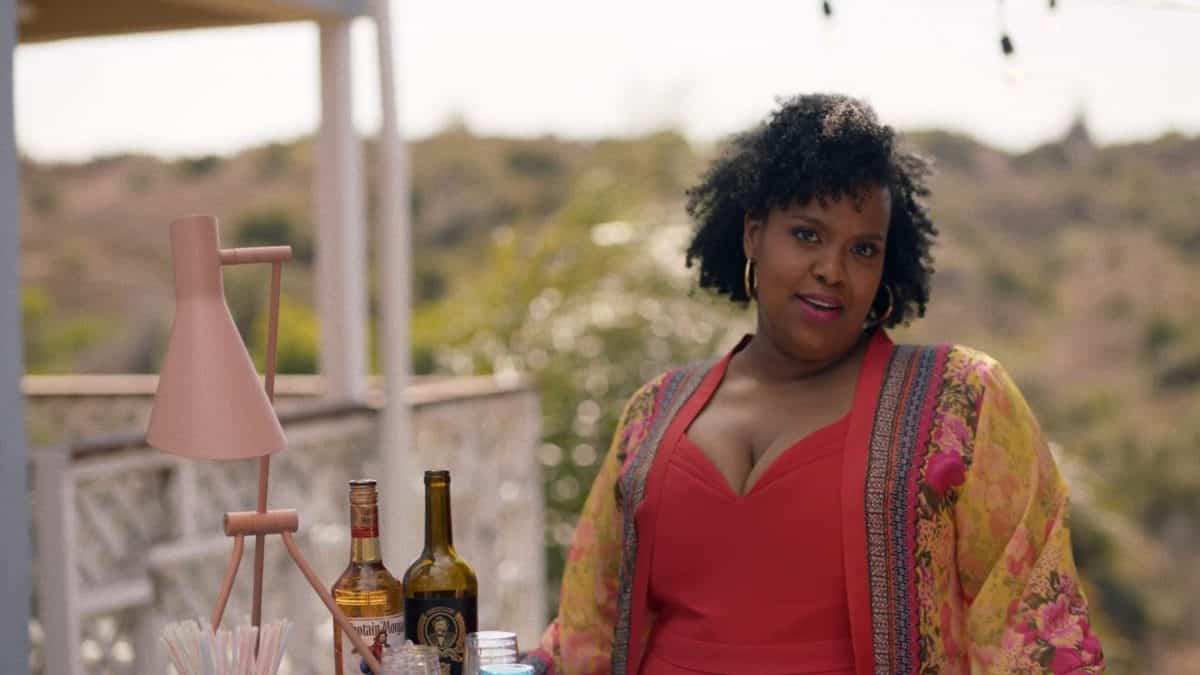 Fatness is an identity.
If you ask any fat Black woman or fat person in general, there is no politic for them that does not center their body and size. The way we live and move through the world is informed by how we look, how we're perceived, and our fullness.
In Season 4, Issa shares a sex scene with a fat Black man and folks applauded.
I couldn't help but think about how on-screen sex with fat Black women is still seen as taboo and how Kelli would never experience that on screen because that's not the way writers, Black folks, and even some fat Black women see themselves. 
Insecure let me down. Insecure let fat Black girls, women, and femmes down all over this world that dedicated their time, love, and admiration to this series.
Fat women deserve to be included and not othered.
We need to see plus size women on TV experiencing romance, being fashionable, confident, and being whole. 
Kelli has single-handedly carried this show and their comedic relief for seasons, and she's given scraps. We're tired of half-assed plus size representation and characters.
I know Kelli is a secondary character.
I know the show isn't centered on her friendship with Issa.
I know Natasha has been a writer on the show for a while.
I know.
And also, this doesn't mean that her representation shouldn't occur with dignity and clarity.
Her character was an exhausting stereotype, and it was exhausting to watch. I'm not sad to see Insecure leave.
I hope with its departure; we can make room for fat Black women to tell their stories in authenticity and fullness.