Some cool news dropped last week! Cool plus size designer news… If you're a plus size girl who loves contemporary pieces, but also cares about the sustainability of materials, then BAACAL from Cynthia Vincent is for you. Launching with its Fall/Winter collection, BAACAL is definitely going to be a brand to watch.
If the name sounds familiar, it is because Cynthia Vincent's free-spirited style has landed store collaborations such as Target, Barneys, Neiman Marcus and more! And now, plus size women get their own taste of the Cynthia Vincent style, with BAACAL.
Created for the modern woman, BAACAL is the brand for the discerning plus size woman who can express her own sense of style, without compromise or succumbing to society's rules.
"Effortless and understated but never basic."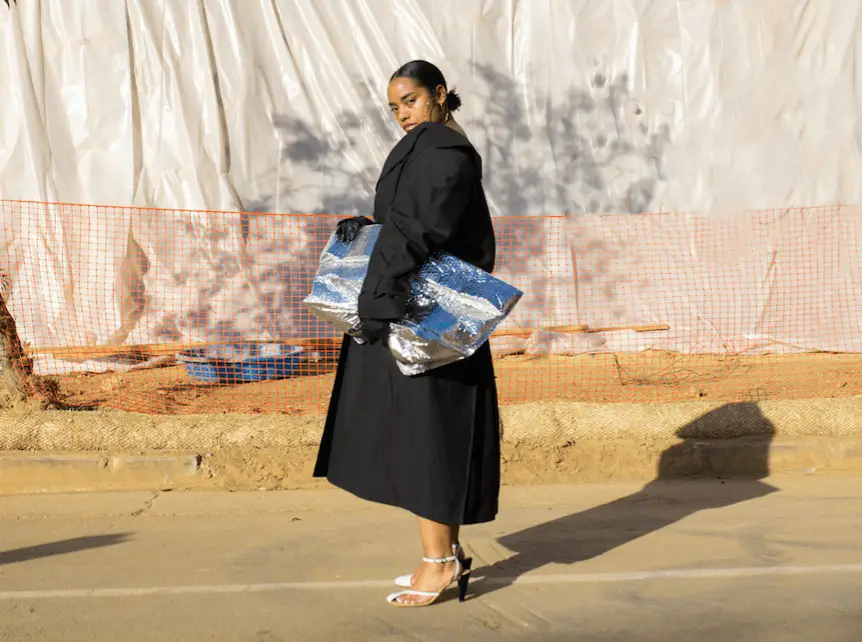 "I wanted to make a brand from my point of view; where I "fit" into fashion," said founder, Cynthia Vincent. "I always found it challenging to find pieces that represented me and women like me, it was incredibly challenging to find investment pieces made of quality beyond a size 12. Knowing that the average American women is a size 14, I wanted to create a brand for women like me, the true majority."
BAACAL wants their plus size beauties to present their best selves to the world, but without sacrificing style or fit. Cynthia Vincent draws from her own experience for this collection. After having difficulty finding the right pieces that expressed her sense of style and personality, BAACAL was born.
Basically, BAACAL's motto is "Style Uncompromised."
But get INTO this BAACAL Lookbook
A mood, right? Perfect for the creative professional, the 9-5 chic and sleek businesswoman who loves fashion, or the fashion lover who appreciates design and quality; there are definitely a few pieces from this new collection, that belong in our closets!
Ohhh, and when we mentioned sustainability, this message and vibe is front and center! BACAAL is made from raw materials with a brand goal of 80% sustainability, created using high-quality upcycled materials. Thank you Cynthia. For those who have been looking for more sustainable plus size brands… We have another one to add to our list!
"I wanted to make clothes that lasted longer than just a season; classic pieces from a modern point of view. It was very important to me when I started BAACAL to be mindful of creating pieces that served many purposes." Cynthia Vincent
Pretty exciting, right?
To get the deets on the launch, join the newsletter at BAACAL.com!
The December 3rd launch of BAACAL will include t-shirts, blouses, dresses, jackets, and coats; ranging from sizes 10-22. The collection's price range places it right in the contemporary, upscale space. Prices run from about $95-$795, with mid-to-high-end pieces.
Described as modern, confident, expertly tailored, and effortless, BAACAL creates flattering pieces, exceptionally fit for a variety of body shapes. Think classic, sleek, and chic for the woman on the go and who wants a little bit more out of life!
What are we thinking about this collection? Seeing anything that catches your eye?
Let's discuss!