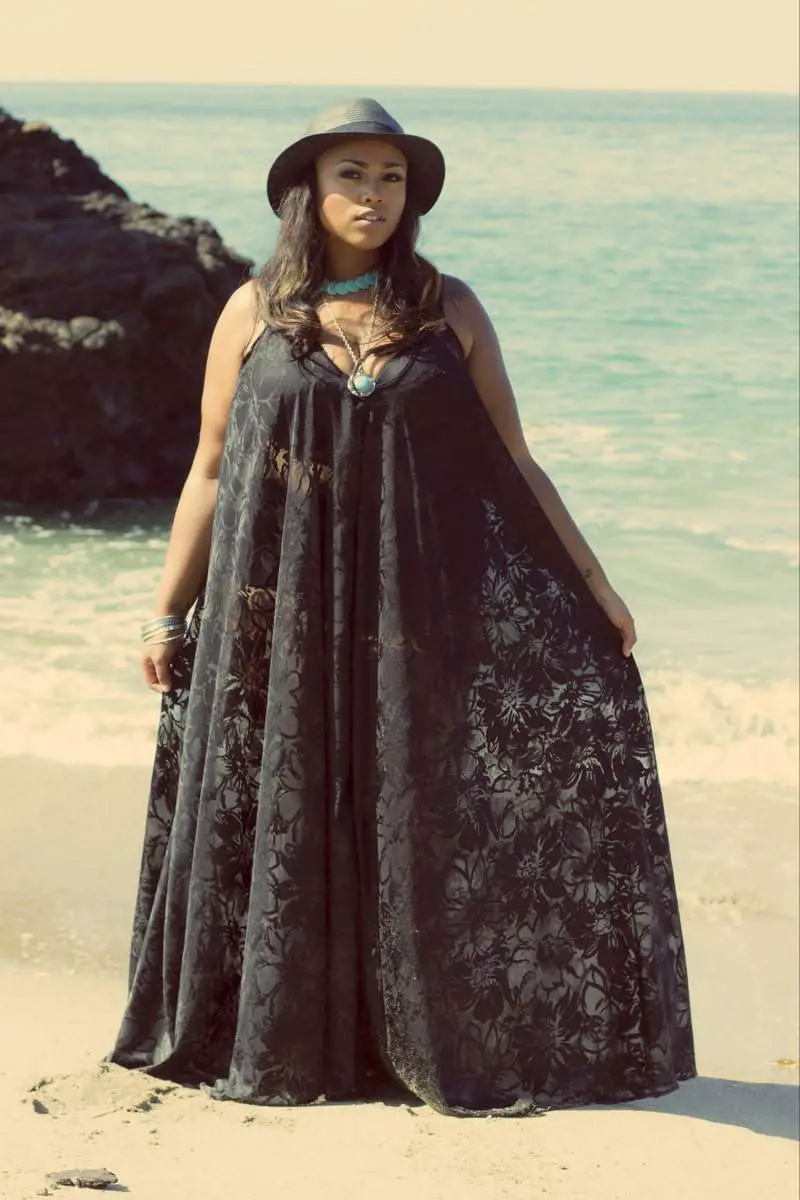 I had been meaning to share this, but with travel and life, I am a bit late, but better late than never right? Especially when a collection's look book is sooo good that you have to make sure that it gets shared? Such is the case with Elann Zelie's latest Zelie for She Collecton: Summer Love.
"After completing our first year at Zelie for She, I've decided to kick off our second year with the "Summer Love" Collection. Summer is upon us, and that only means that I am more inspired than ever. Ever since I started this line I had envisioned a bohemian inspired collection.

This collection is a combination bohemian, flower child, free spirit and love; a fusion of chiffon, fringe, and flowy fabrics. Soft muted colors such as mocha, black, dusty blue and a pop of fiery orange. Cheetah print and large rose patterns make for a subtle but beautiful clash of prints."
I mean, this collection speaks to the boho luxe girl in me. Wanting to skip along the beach, twirling in love, and drifting away in the gaze of the ocean… something like that! I do love this entire range and love supporting independent designers, especially those on the west coast! Hello Los Angeles and Orange County based plus size brands!
Please take a peek at the Summer Love Look Book by Elann Zelie
You can shop the collection NOW! In addition to the perspective she brings for plus size fashion, all of her items are quite affordable! I love it and already have a few favorites that I NEED to have in my life, like STAT.
Which looks are you a fan of? Can you see yourself in a piece or two from the Zelie for She Collection? Let me know below!