Are you looking to add a few new plus size activewear pieces to your closet? Well, Candice Huffine, a curve-embracing model, who also stays fit, is making this happen for you! If you follow her Instagram, you'll see several posts capturing her fit lifestyle! Along with providing us a peek of how she works out, she also pumps up her fans to inspire them to get active along with her! Well, now Candice is allowing us to wear that sort of motivation on our back because she just launched her new activewear line, DAY/WON.
What's extra special about this new line is that it boasts something huge: to be the most size-inclusive activewear brand on the market! Sizes 0-32!
WOW!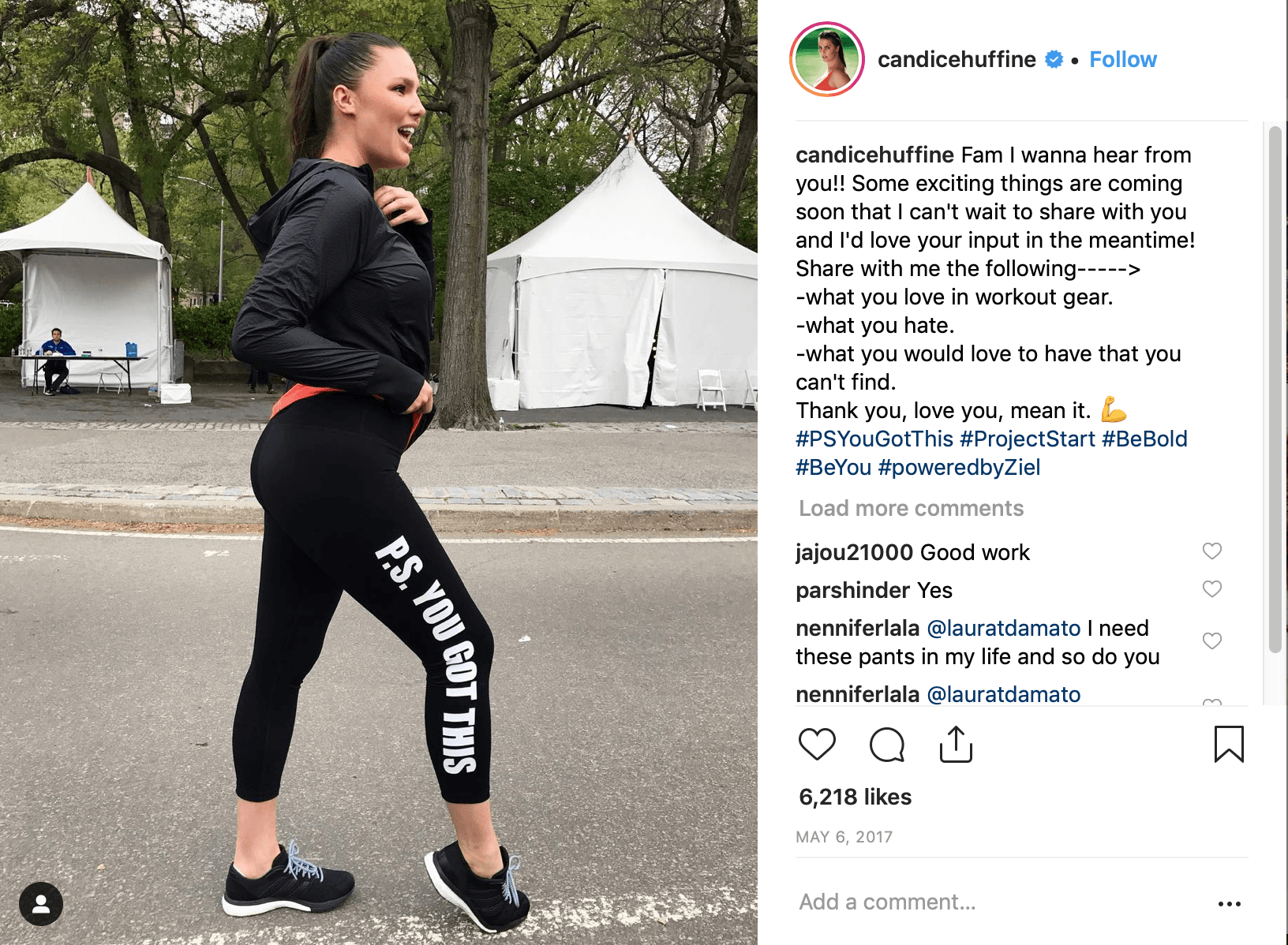 "I've been extremely vocal in my career about the necessity of one range for all sizes, in fashion, in fitness, in retail," Huffine told Glamour. "There was no way I could ever create something that didn't stand true to that message."
The 12-piece collection comes in sizes 0-32 and the prices range from $19 (bandana) to $89 (compression leggings). Cute and affordable!


Not only are the pieces cute, they're practical. The sweet spot in activewear is looking cute while also feeling comfortable and flexible while you're sweating your heart out. "One consistency I have seen [in activewear] is inconsistency. I was settling for sizes that were not right for my body, and I know I am not alone in that feeling," Huffine said.


Another important aspect was that Huffine wanted to make sure her line could easily go from the gym to the streets. "Activewear has to feel effortless and drama free," she continued. "Training for races is hard enough without having to worry about the potential of your clothing failing you."
Fitting every woman is a true mission of the brand, using sustainable materials for the items."The sustainable aspect is how we are able to be so size inclusive," said Huffine, "The two absolutely go hand in hand."
Word!
Huffine put her clothes to the test when she ran the Boston Marathon (26.2 miles) wearing the casual leggings, which held up for the long haul. "I could not have imagined anything else getting me to that finish line," she said. "The compression kept my legs feeling fresh, me looking cool, and the other runners feeling inspired by the message."
And yes, she also tested the clothes beyond the fit field wearing the items while "running, spinning, international flights, [and] brunching."
To bring the point home that the line is for every woman, she had other women participate in fit and wear trials. "There is no standard equation for sizing and grading as there is not just one standard kind of body," Huffine noted, "so you fit and adjust and sample and fit again."
"I hope DAY/WON influences and encourages activewear and beyond in fashion to commit to incorporating size inclusion," she concluded. "This collection shows that it is possible to offer one full range for every body—and it feels really, really good."
DAY/WON is available for purchase now!
Head on over to shop the collection now, at day-won.com!
Any particular pieces you got your eye on? Let us know in the comments below!
Those "P.S. You Got This" compression leggings are too dope! Let's pump this iron with style, ladies!