The Bra.
The Girls.
The Perfect Bra.
Somewhere in between, we find those rarities that make our life 10,000 times better. BUT, more often than not, we are left wondering and guessing and settling for just A BRA. Finding an amazing bra is like finding a needle in a haystack for not some but most, especially if you are blessed with full bosom over a size 36 C!
Even myself, I have been fitted and refitted to find a bra that can last me ALL DAY, without feeling like the final release of the snap is the best part of my day. (you know what I mean!) Don't get me wrong though, I happily sit at home, even while I am typing this, braless and free… but these double d's can't do that in public…
So what does a plus size woman do? I want the lacy, sexy, special, and even fancy European bras that have me prancing around the street feeling extra perky! I know you do too! And guess what?
T h e s e  B r a s  D o  E x i s t !
Sorry, I had to do this to stress the fact that designers and retailers have taken note- we want fashion, support, AND function in our undergarments! I love my blaconettes, my deep v's and yes, even a little padding. Have you ever seen what a great bra can do to the waistline? Ha! Magic!
Anywho, being in the fortunate position of being a blogger, a few bra companies have sent me a few, I have bought out some styles, and have been pleasantly surprised with a few ones that have always rang "granny" to me as well! So, what I did is highlight 25 bras from brands you MAY know or Not? And both is okay! Like Hips and Curves,  Cacique, Elomi, and Goddess…   If you happen to know these brands- well… sharing is caring and make sure you tell your other blessed sisters the brands that do exist! Like these below:
25 Plus Size Bras to Perk You Up
Now that you have your bras… you have to know some more things, in order to keep them nice and to stay perked up!! The fabulous newly launched site, Full Beauty has the darndest little guide for you that I had to share! Because sharing is caring! J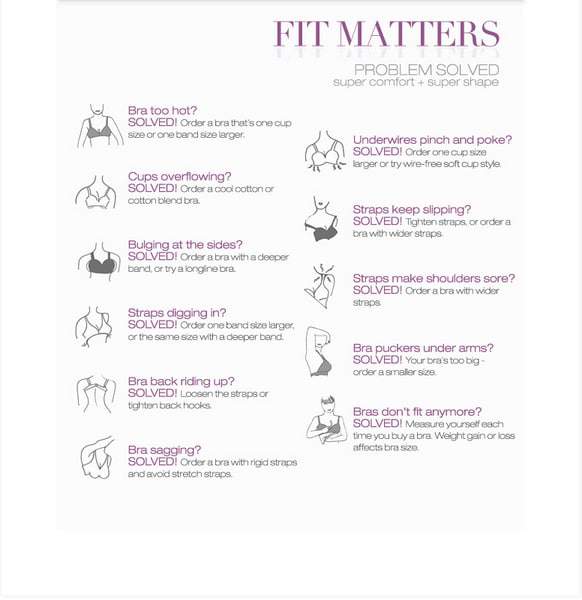 Not sure about the difference from a long line bra and Back wings? No worries! While I could list them all out for you, Full Beauty has quite the fancy Bra Glossary for your reference!
Oh, and PS! I have a few coupon codes for you to take advantage of the bras! 
Full Beauty:
$15 off for $75, $30 off for $125, $50 off for $150 with code FBA1530
Bare Necessities
Enter now to win one of five $1000 bra & lingerie wardrobes at BareNecessities.com! Ends 11.29.11.

Bloomingdales.com Friends & Family Event: Save 20% off Fashion (10% off Electronics) with code FANDF, plus Free Standard Shipping with code FREESHIP11 too!! Exclusions Apply. Offer Valid 11.7.11 to 11.13.11.
Marie Denee
I am the Editor in Chic of The Curvy Fashionista. Often goofy. Forever emo. Always a Virgo. You can find me somewhere grooving to 90s R&B.