I HEART Norma Kamali.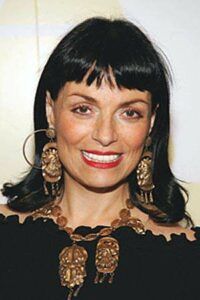 In my former life in retail, I would shop all her EVERLAST Collection pieces, but since bringing her relaxed sophistication to Wal-Mart without skimping on quality and Style, Norma Kamali debuts her plus collection with the same pieces offered in her main line!
With an effortless chic appeal to it I am a huge fan- mainly because I love her, the way she thinks, and how she is constantly leading the charge in technology, fashion, and wellness (did you know she had a Wellness Wednesday event in New York!?!).
Without Further ADO, I share with you the Norma Kamali 2010 Holiday Collection:
What do you think?
Do you have some favorites? What is even better is that no piece is over $30- so SCORE!
I love that her collection brings the same essence of her brand without sacrificing, minimizing, or dumbing down fashion for the plus size woman. Available on online (if you need to get a feel for her fit, she goes up to a 2X in her main collection) with options in her plus size line up to a size 4X!
Also of note, when designing her collection, Norma Kamali shares that she would wear this collection herself- WOOT!
I already know which items I am going to score, which ones are you?
All of these items can be found at WALMART! The whole collection is not out yet, but you got the WHOLE SCOOP on the collection here!