I love shoes! Although at times a love hate relationship (cause of my wide feet) BUT this does NOT stop my eye lusting!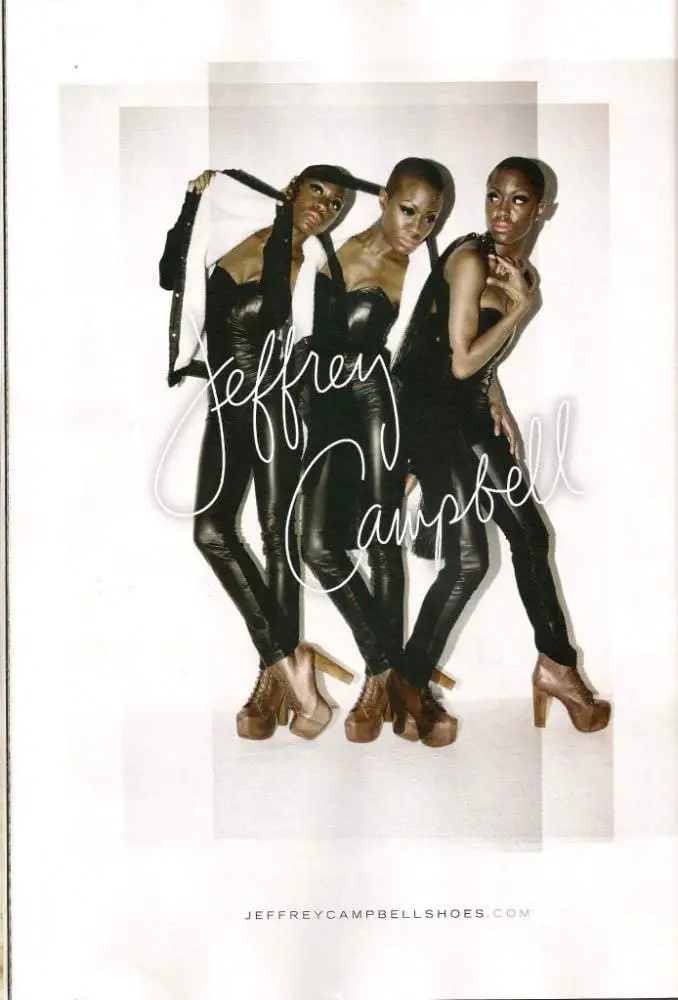 Case in point?
Jeffery Campbell's Fall 2010 Look Book
I had to share, because I love the art, direction, and of course, THE SHOES!
About Jeffery Campbell:
Based around vintage inspirations, runway trending and the grind of daily life, Jeffrey Campbell has emerged as the footwear choice of fashion nomads globally. Ten years old and hailing from the heart of Los Angeles, Jeffrey Campbell has slowly become the footwear brand to know in the US. As the collection has grown, changed, evolved and expanded we have worked diligently to offer a point of view that reflects who we are—who we strive to become.
What do you think?