Sumptuous. Buttery. Supple. Sexy.
Ahh… LEATHER! I remember the days when I lusted for a fitted leather jacket that my arms would fit, that my bustline would permit closure to, that was 100% real- not the faux and imitation foes that was on trend and fashion forward.
With the fascination and wanderlust that attached to Fall, designers have embraced leather, incorporating it into every facet of Fall Fashion. For plus size women, this chance to play with the straight kids in our coolest fits no longer leaves us fronting in faux looks! From fast fashion designers to the high end luxury plus size labels, these designers heard our cry!
From Aviator, Biker, Skirts and Blazers, the trends in leather we see easily translate over to the Curvy Fashionista. And here are some of my favorites: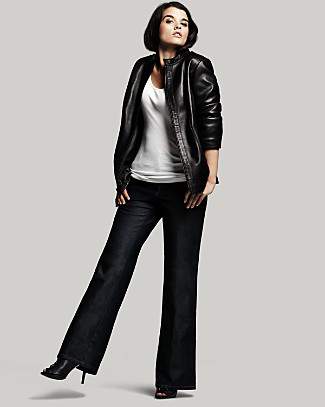 Kors by Micheal Kors Leather Jacket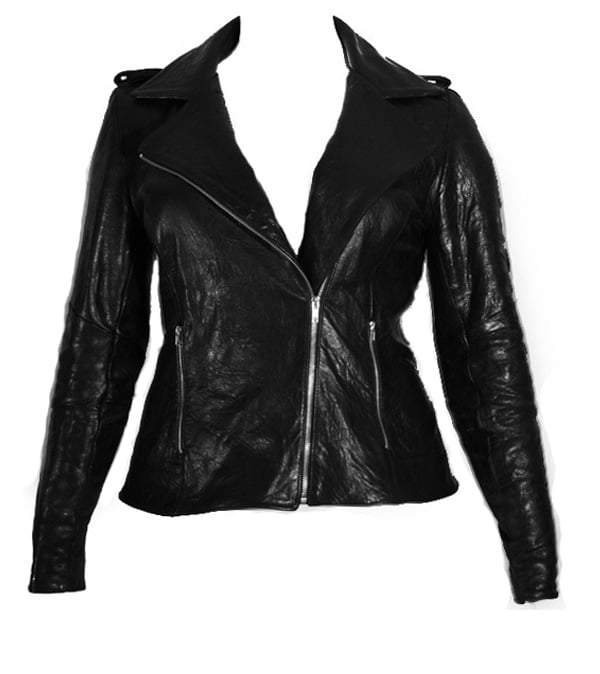 LalaBelle Leather Jacket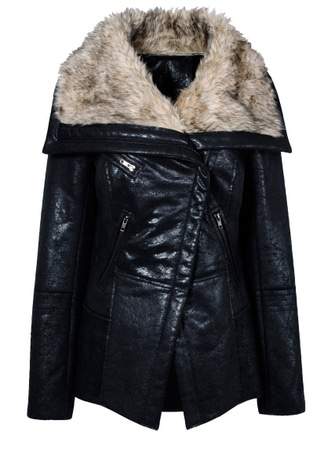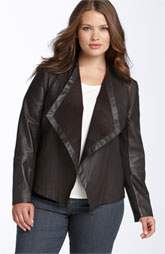 Nordstrom Halogen Leather Jacket
Bloomingdales Jule Leather Skirt
What are you favorites?
Are you feeling the leather trend?
Which item in leather are you looking to score?