I tell you a change is afoot with plus size fashion. The move is international!  Joining the ranks of the other Plus Size Fashion Magazines, comes Beleza Em Curvas (Beauty in Curves).  Brazil's newest magazine is for and about the plus size woman- BUT IN PRINT! Covering the latest in fashion, beauty, health, lifestyle and more, Beleza Em Curvas is groundbreaking, given Brazil's image of beauty!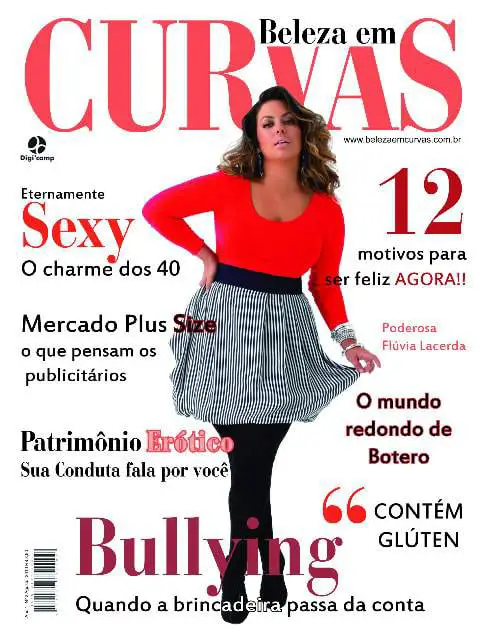 On it's cover is the lovely Fluvia Lacerda, whom was just interviewed on The Curvy Fashionista! For the fashionable 18-48 year old plus size women, Beleza Em Curvas matches smart writing with fun and entertaining reads!
On newsstands in August, score one for fashion on the mainstream front from a plus perspective!  If you want more, you can visit Beleza Em Curvas on Twitter!