Last month, I introduced you to the plus size comic book, True Sheroes! What I did NOT tell you was that they are participating in the Full Figured Fashion Week festivities! Are you excited for a comic book chock full of plus size vixens out to save the world? Want to learn more?
Below are the details Meilee shared with us.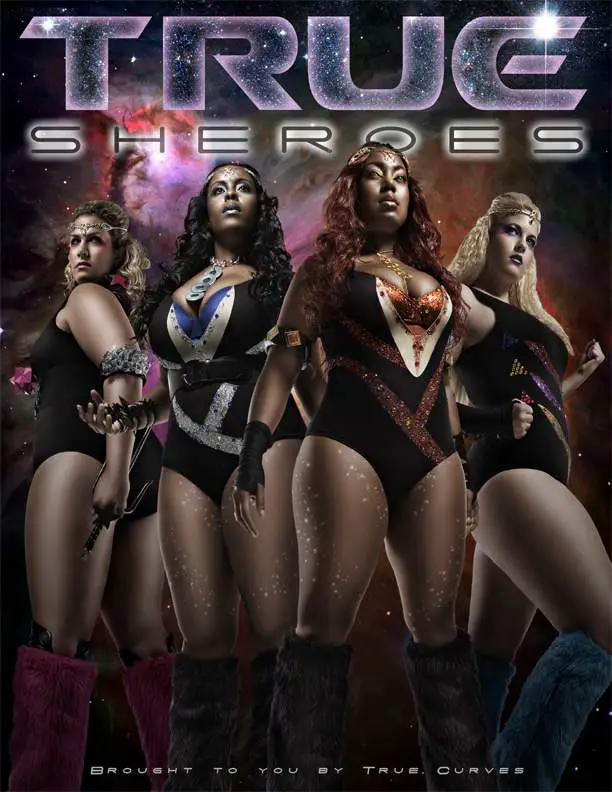 About True Sheroes and How you can learn more about them at FFFWeek!
Opening Nite Runway Event June 16, 2010 6-11p
Everyone come by our Table and Meet/Take pictures with The True Sheroes! Also be the 1st to order True Sheroes 2011 Calendar/Comic Book and also checkout out True Curves Apparel and True Sheroes Limited Edition True Sheroes Jewelry created by Amazon Barbi-Lisa Essling and Wrist & Finger Guards designed/created by Meilee of True Curves. Plus Size Inspired/Professional Models. Make sure you sign-up for True Curves Calendar/Comic book contest!
Full Figured & Fabulous Runway Competition June 17, 2010 6-11pm
The ladies will be there giving full support to the event.. If you see us..Please make sure you say "Hello!" We would to meet you!
Finale Events, Red Carpet/Fashion Soiree/After Party June 19, 2010 5p-3am
Here's another chance to meet Meilee & Sommer of True Curves. Stop by their booth to see all the goodies and all the great new projects coming up!
Don't forget to Order True Sheroes 2011 Calendar/Comic Book
While you are there, sign-up for True Curves New Calendar/Comic Book Contest!
Are you going to be at Full Figured Fashion Week? Need more information? Visit FFFweek and I hope to see you there!!!