Yes, you read this right! A TORRID Meets Betsey Johnson Collection! Over the past years, the Betsey Johnson line has dabbled in a few plus sizes, but this news is just a bit more exciting! If you have been looking to get your hands on a few pieces from Betsey Johnson, in YOUR size, up through a size 30, then you are in luck.
News JUST DROPPED, that Betsey Johnson is going into the archives, to fashion a few fun pieces, JUST for plus. The TORRID Meets Betsey Johnson Collection revives her 1988 and '89 runway pieces for an exclusive collection.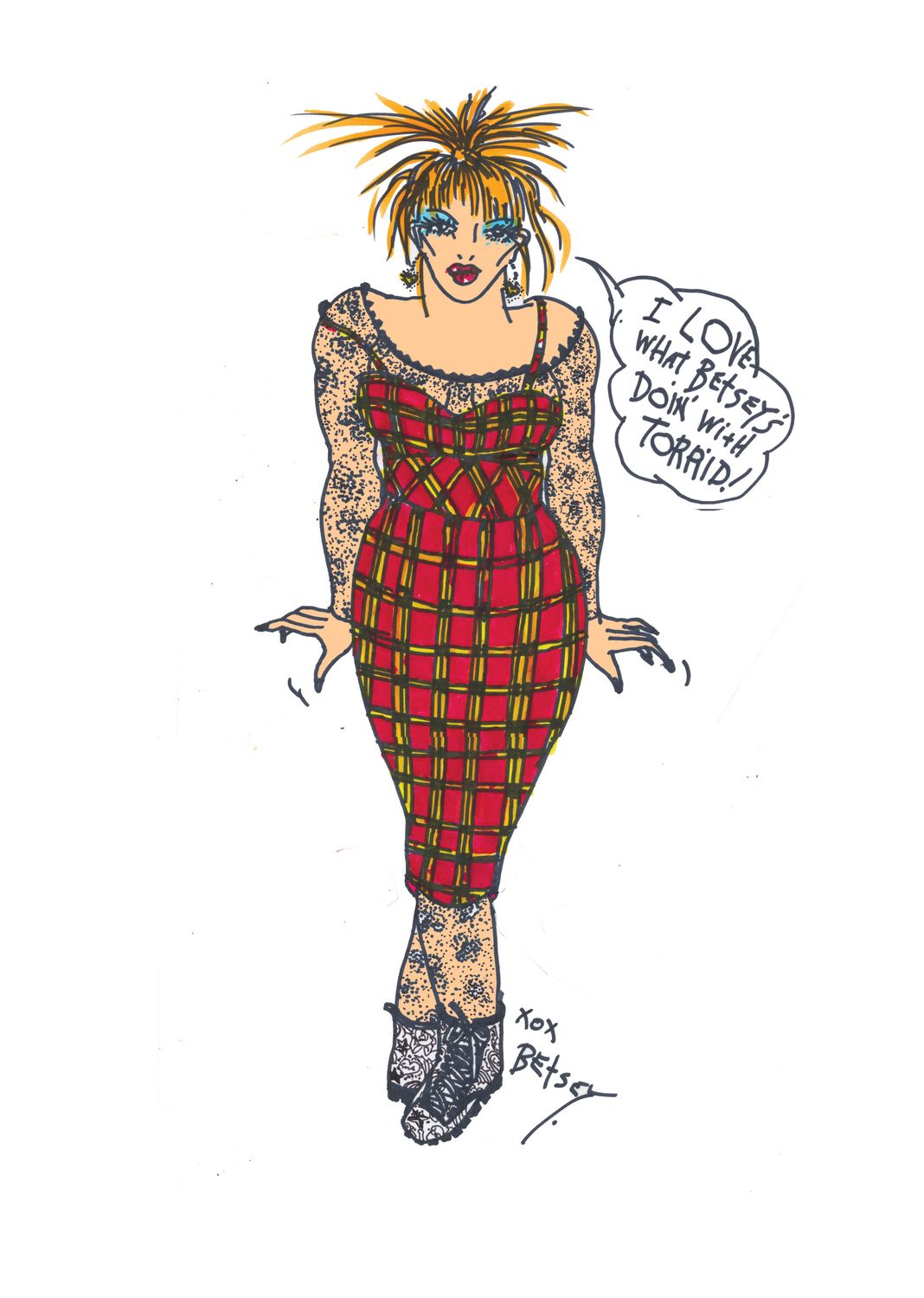 Kind of cool, right? And listen… Torrid is a beast when it comes to their licensed plus size collaborations. They have the Marvel & Disney game on lock!
Inside the TORRID Meets Betsey Johnson Collection
There is a personal spin to this collaboration, too! TORRID's CEO's, Liz Muñoz has long been a fan of Betsey Johnson, all the way back in the '80s! But, back then, plus size options was NOT a thought… until now!
"This TORRID Meets Betsey Johnson Collection was a tremendous honor. I might not be in this business today if it wasn't for Betsey and all she's done for fashion – especially women in fashion" said Liz Muñoz, CEO at TORRID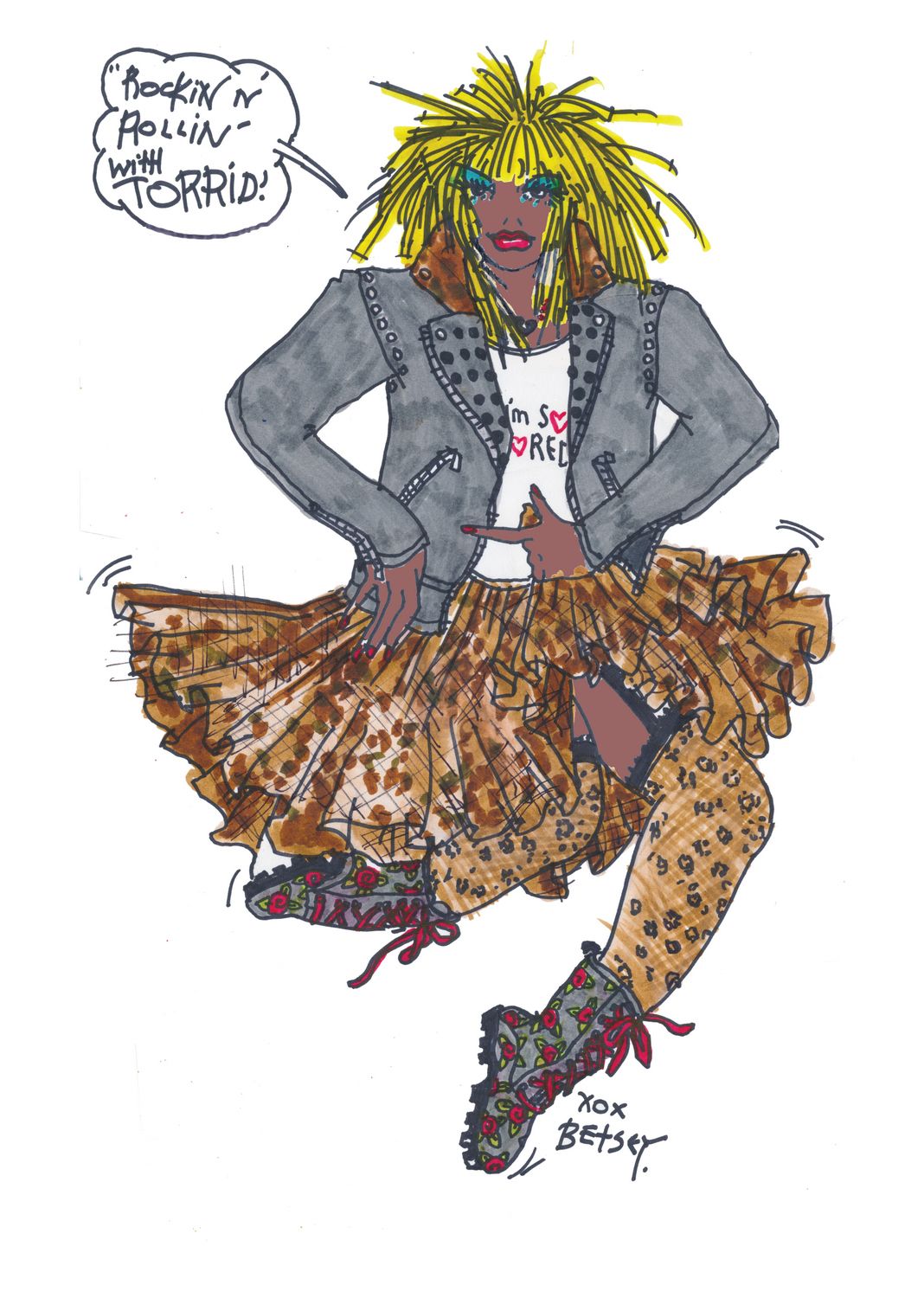 With this collection, we get "ready-to-wear, accessories and intimates that evoke a rocker edge, while being young and playful."
And this is a great matchup… especially when you think back to the early Torrid days! Punk, rock, grunge, and all the attitude that came along with it. I imagine this collection will be a hit with both the late Gen Xers and the early millennials… maybe?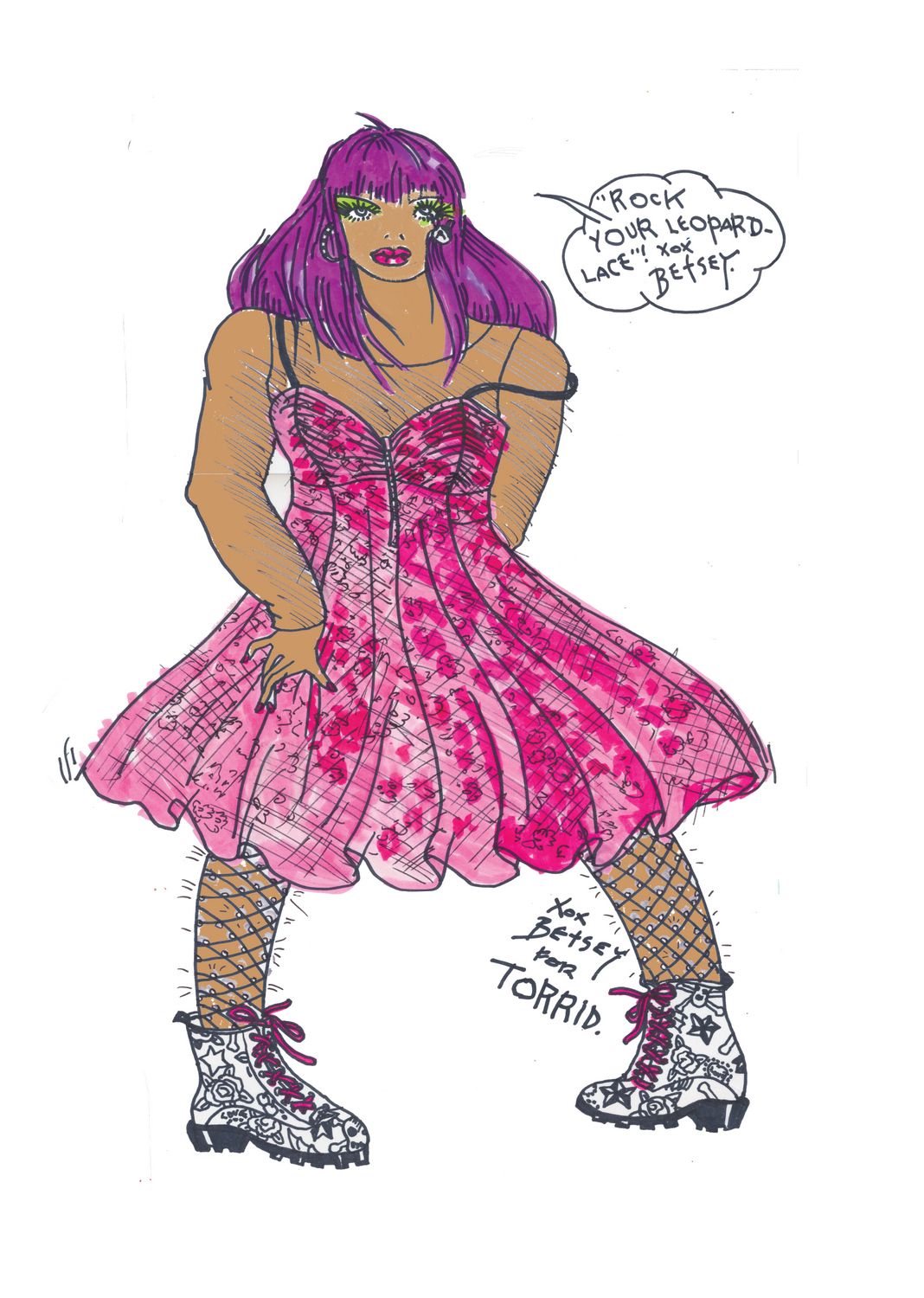 Listen… the love does NOT just stop with Liz either. Torrid asked their audience who they would love to see a collaboration with, and there was an overwhelming response for Betsey Johnson.
This just makes so much sense!
"I love women of all sizes and shapes. The best thing is- I know I can depend on Torrid for knowing how to make the clothes fit great. To me- that's the secret." Betsey Johnson
The TORRID Meets Betsey Johnson collection channels Betsey Johnson's signature pink rock fashion flair and gives us a Puff Sleeve Corset Top, Tartan Strapless Dress, Tartan Button Front Blazer, Hook and Eye Peplum Jacket and Silver Metallic Tulle Dress.
And that is JUST what we know…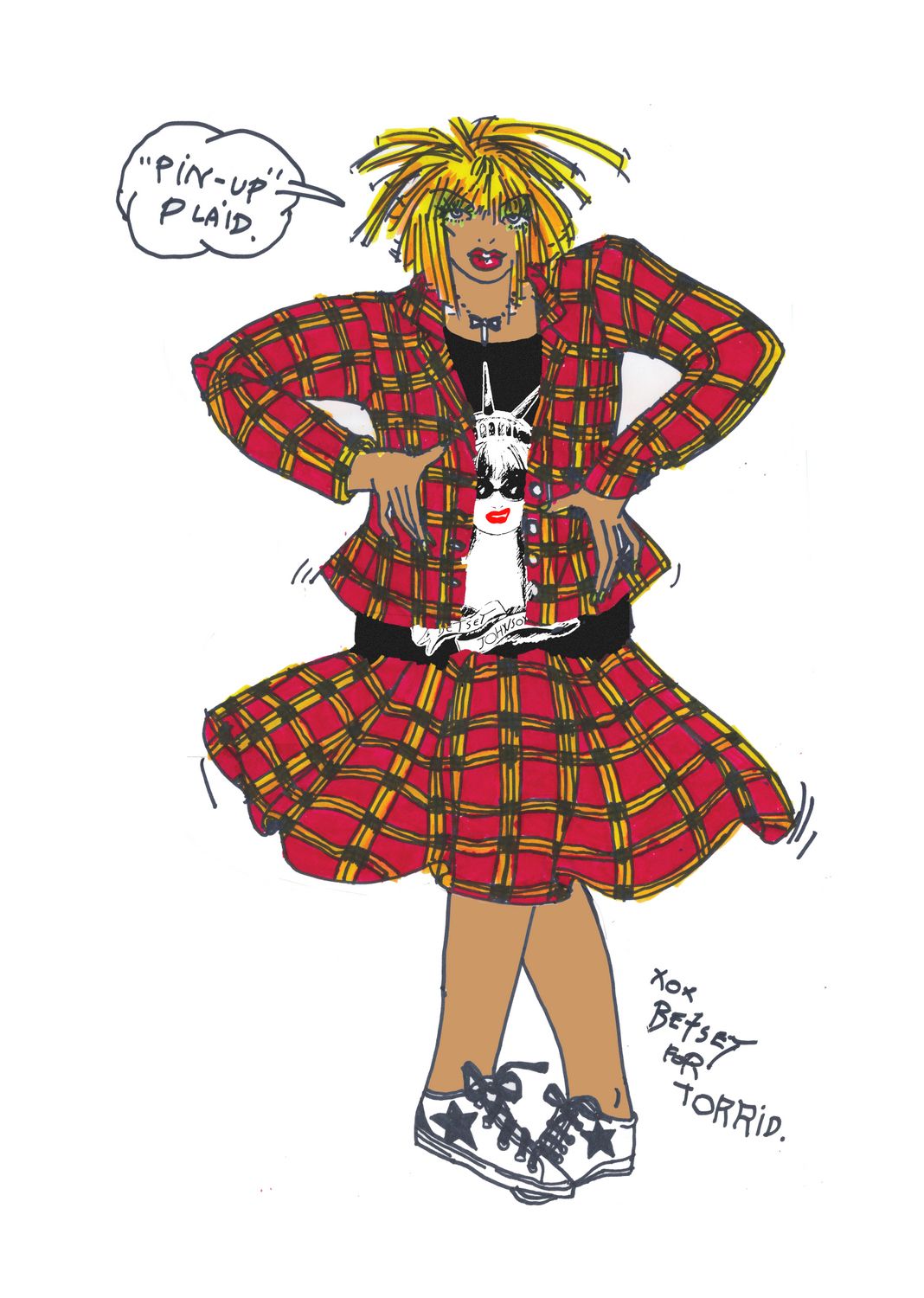 Are you geeked about this collab? Well, you can make it yours on October 26th online and in select torrid locations! You can expect the prices to range from $15 to $228!
But…
If you don't want to miss the launch, Sign up for the reminder at Torrid.com!
Ohhh and if we were NOT clear… this collection will go up through a size 6X, Torrid's size 30. This makes the first time that Betsey Johnson's collection has done a range this broad.
Kudos to them for making this happen!
Which items have your attention? Does this collab speak to you!?!
Who else could you see owning a collaboration like this? Making their runway options available in plus sizes like this? After all, these collabs make plus size fashion a bit more accessible, right?!
I would bet, it is no longer a pipe dream to think about wearing a high end or household name in our sizes… right?