What does one wear while producing an event? Which plus size designer or brand comes to mind for you? When you think comfort and a little bit of style and personality, who comes to mind? We reached out to one of our sponsors, Eloquii to help dress a few of the production team members over the two days.
Want to see how we rocked Eloquii over the two days?
Here is the cool thing… our team is comprised of a variety of men and women, in various stages of their lives, with equally varying style! We have the professional. The business owner. The bohemian. The conservative. The bold and unapologetic. The playful and flirty.
So, if you were wondering if Eloquii could work with you and your lifestyle, we think that you will find something to play in…
How the Production Team Rocked Eloquii at the TCFStyle Expo
Meet Frances, Our Vendor Coordinator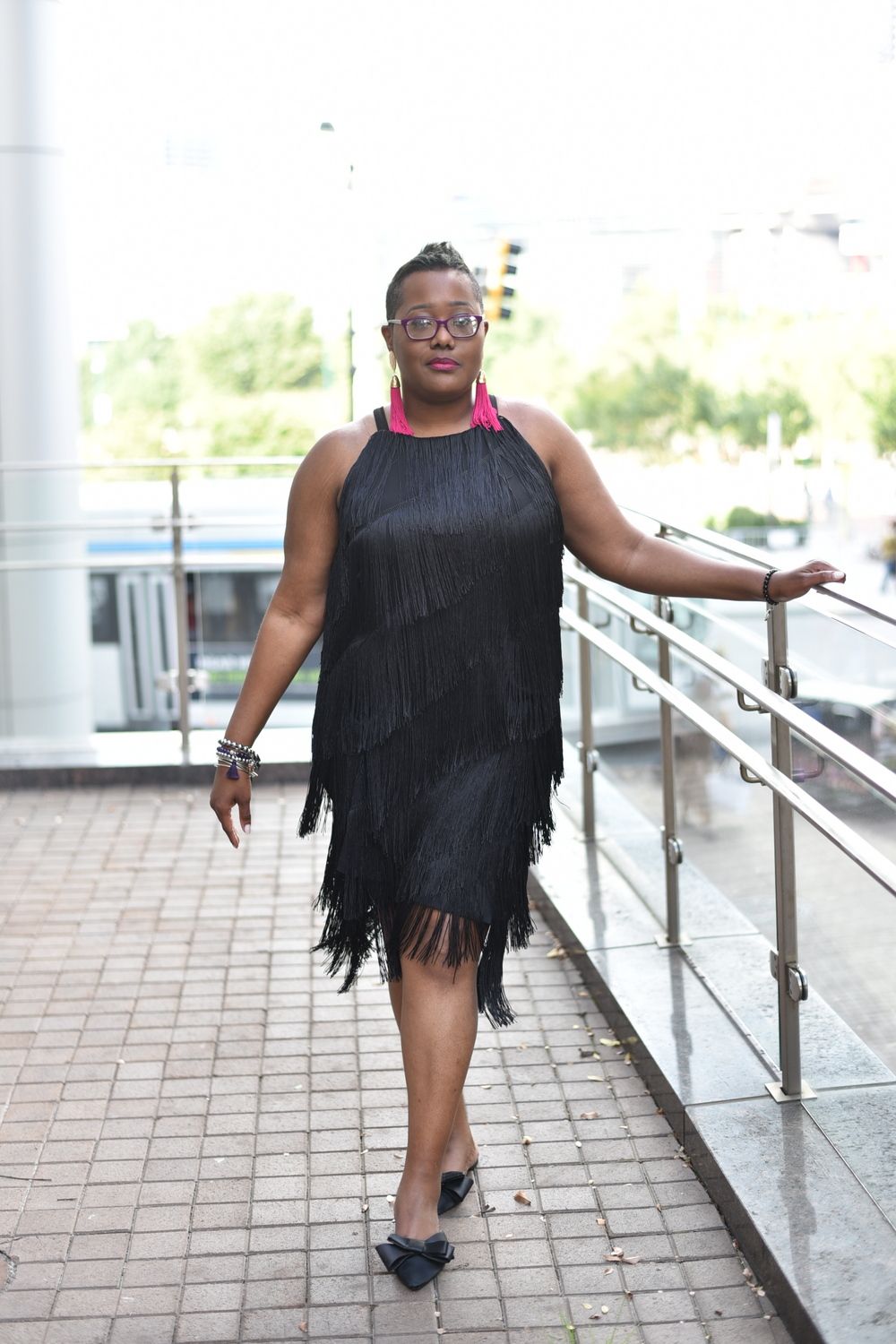 Frances is wearing the Fringe Easy Dress.
Meet Momma Grace, Our Shop TCFStyle Manager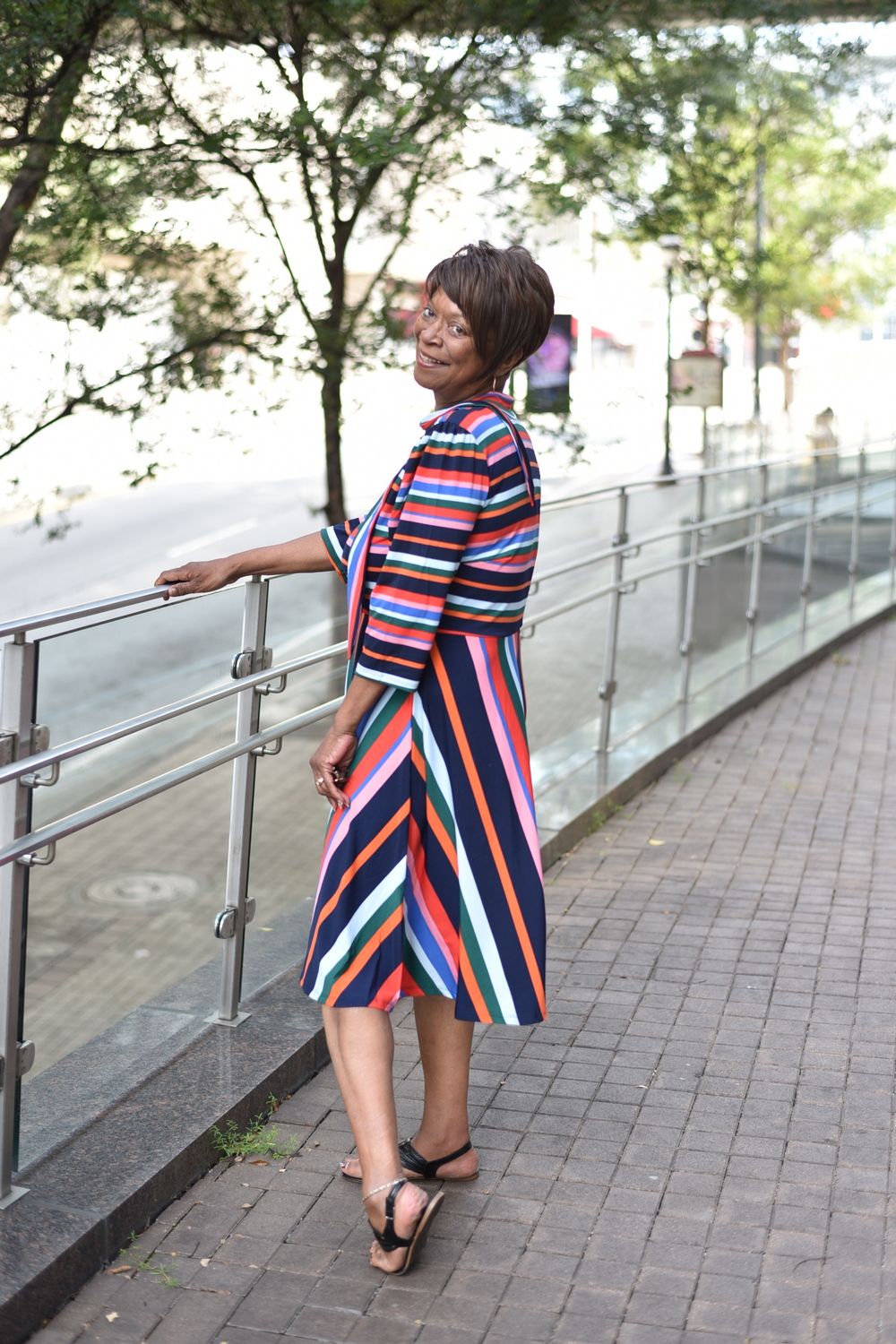 Grace is wearing the Printed Fit & Flare Dress.
Meet Auntie Gretchen, Our Registration Coordinator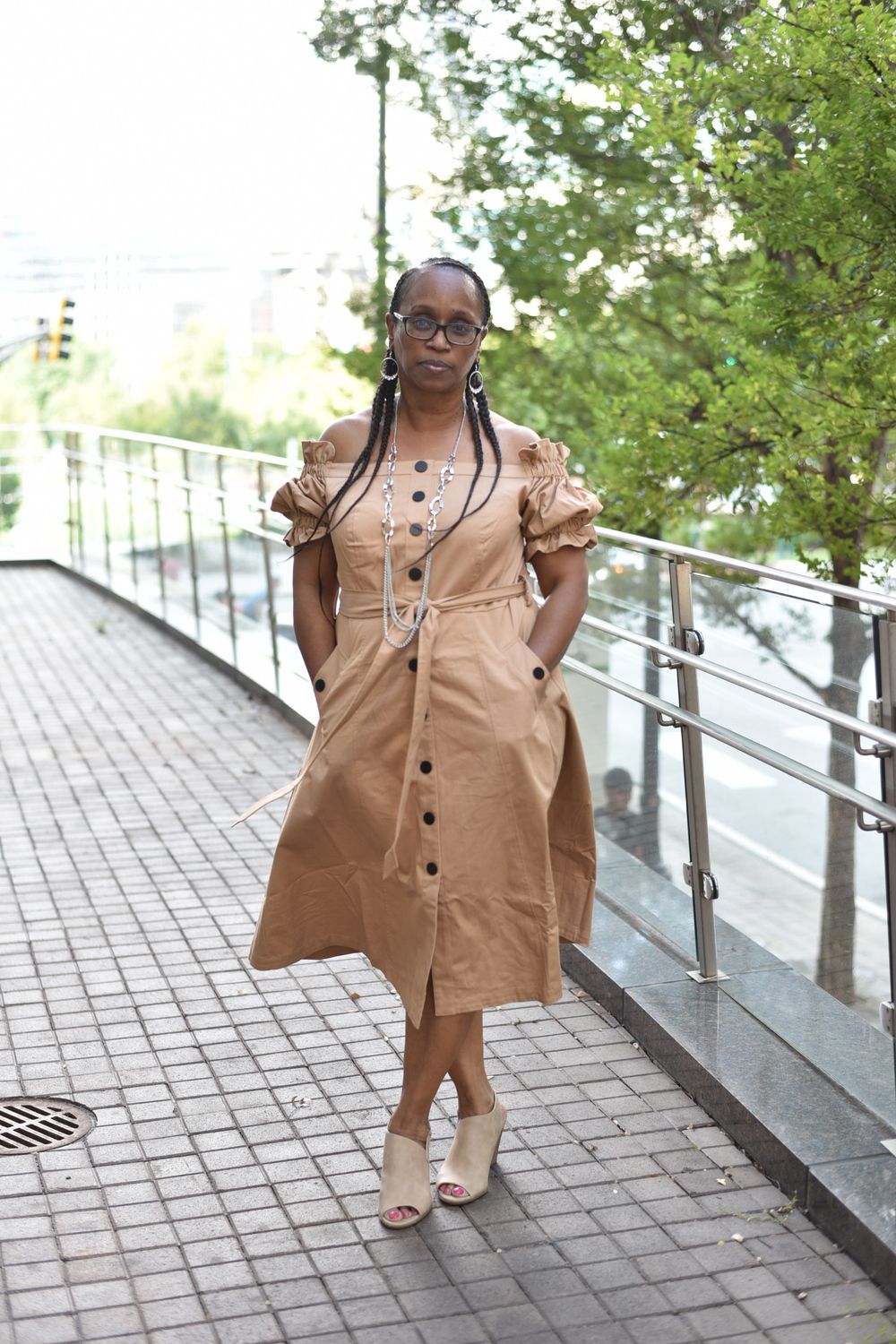 Gretchen is wearing the Off the Shoulder Trench Dress.
Meet Tandrika, Our Social Marketing Team Member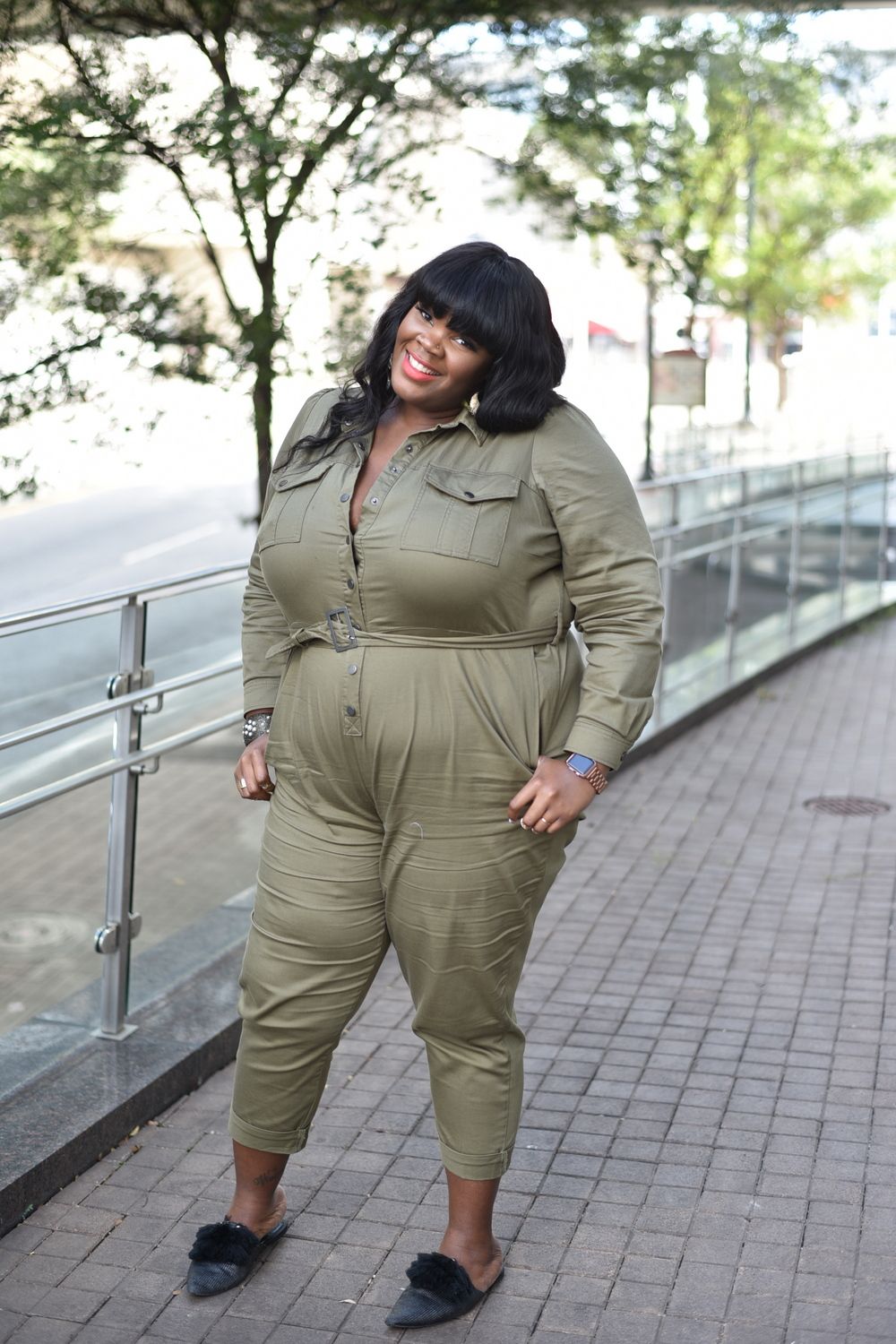 Tandrika is wearing the Utility Jumpsuit.
Meet Santara, Our Volunteer Coordinator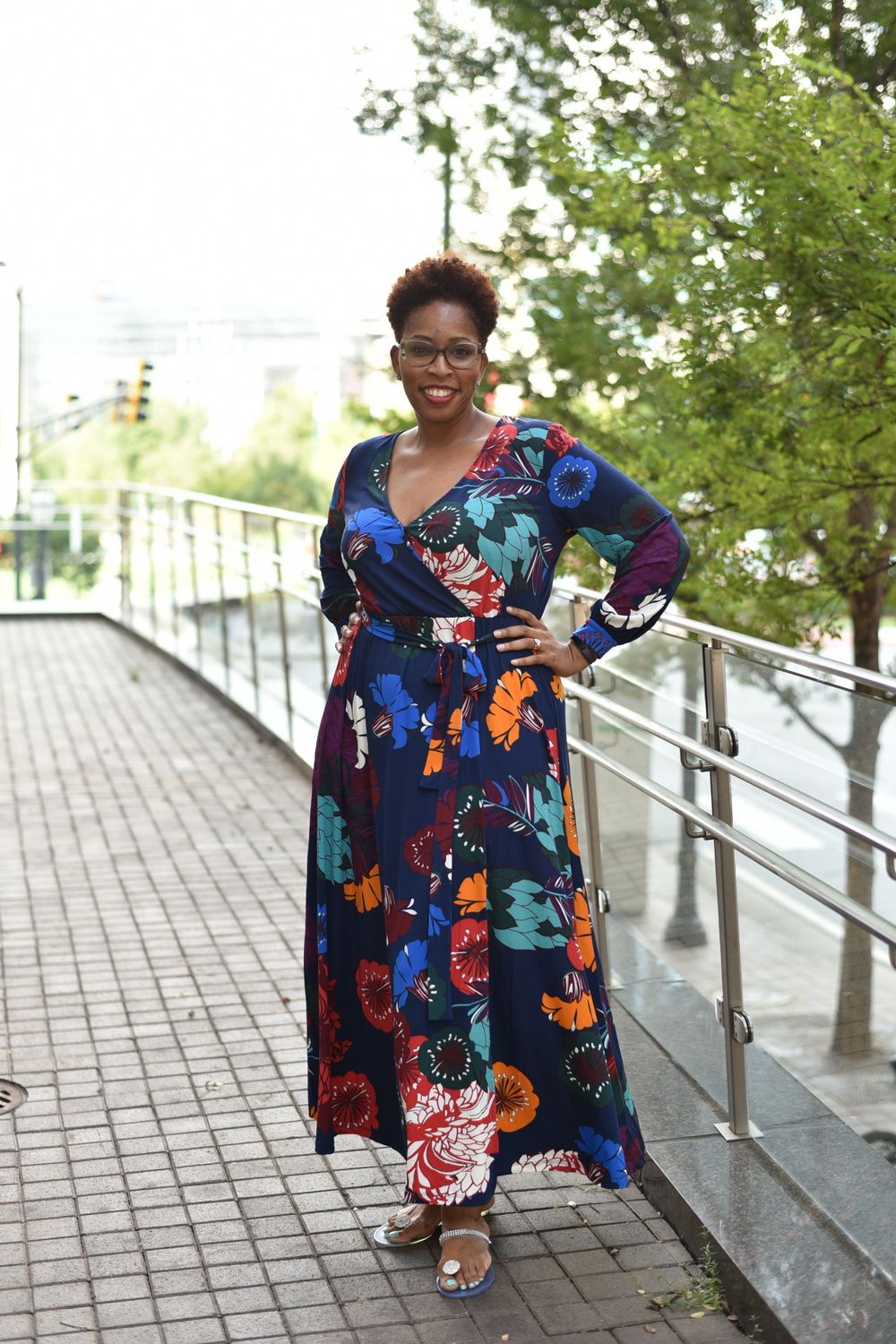 Santara is wearing the Printed Wrap Dress.
Meet Kendra, Our Production Manager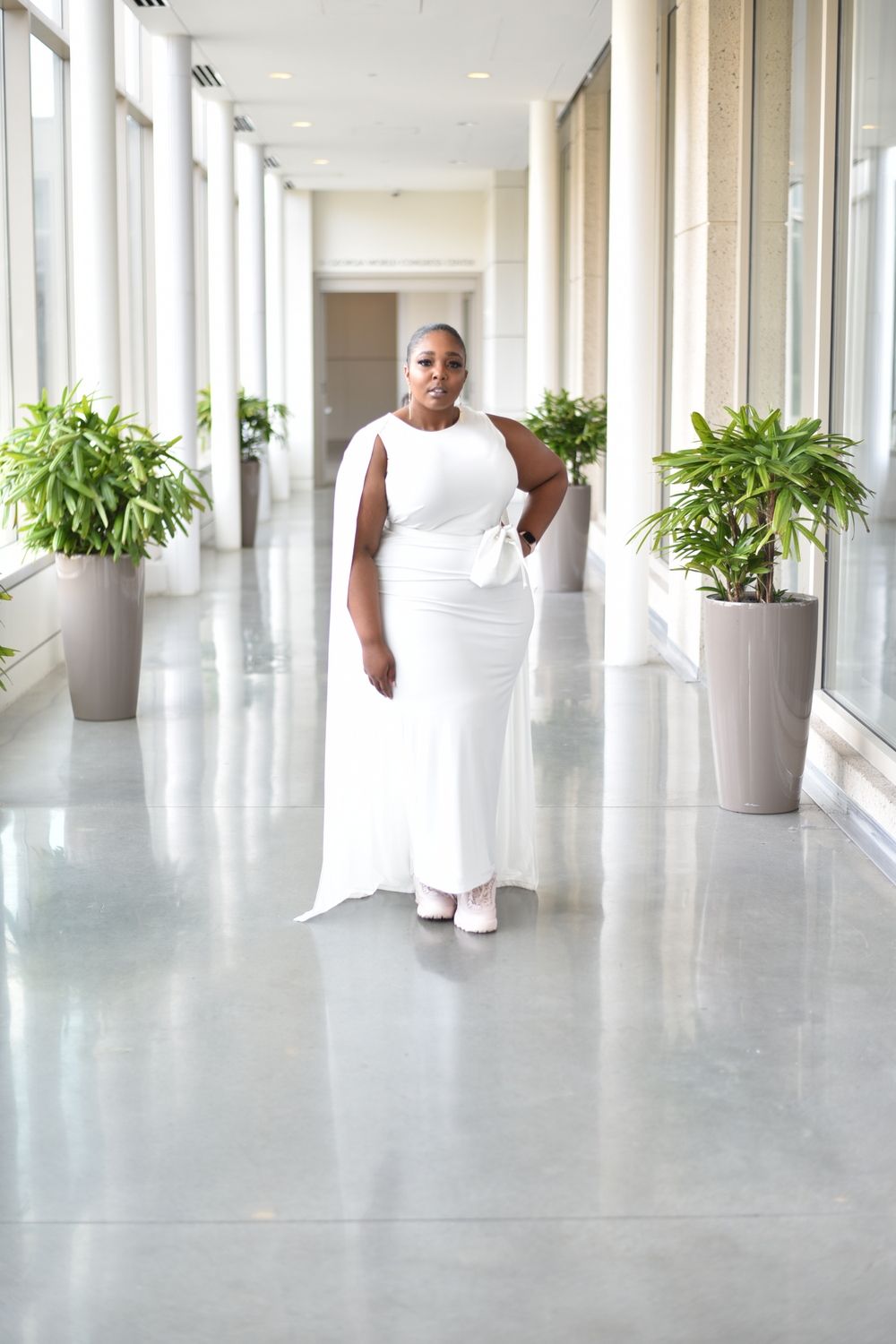 Kenni is wearing the Studio Capelet Gown from Eloquii!
Meet Pepper, Our Media and Blogger Coordinator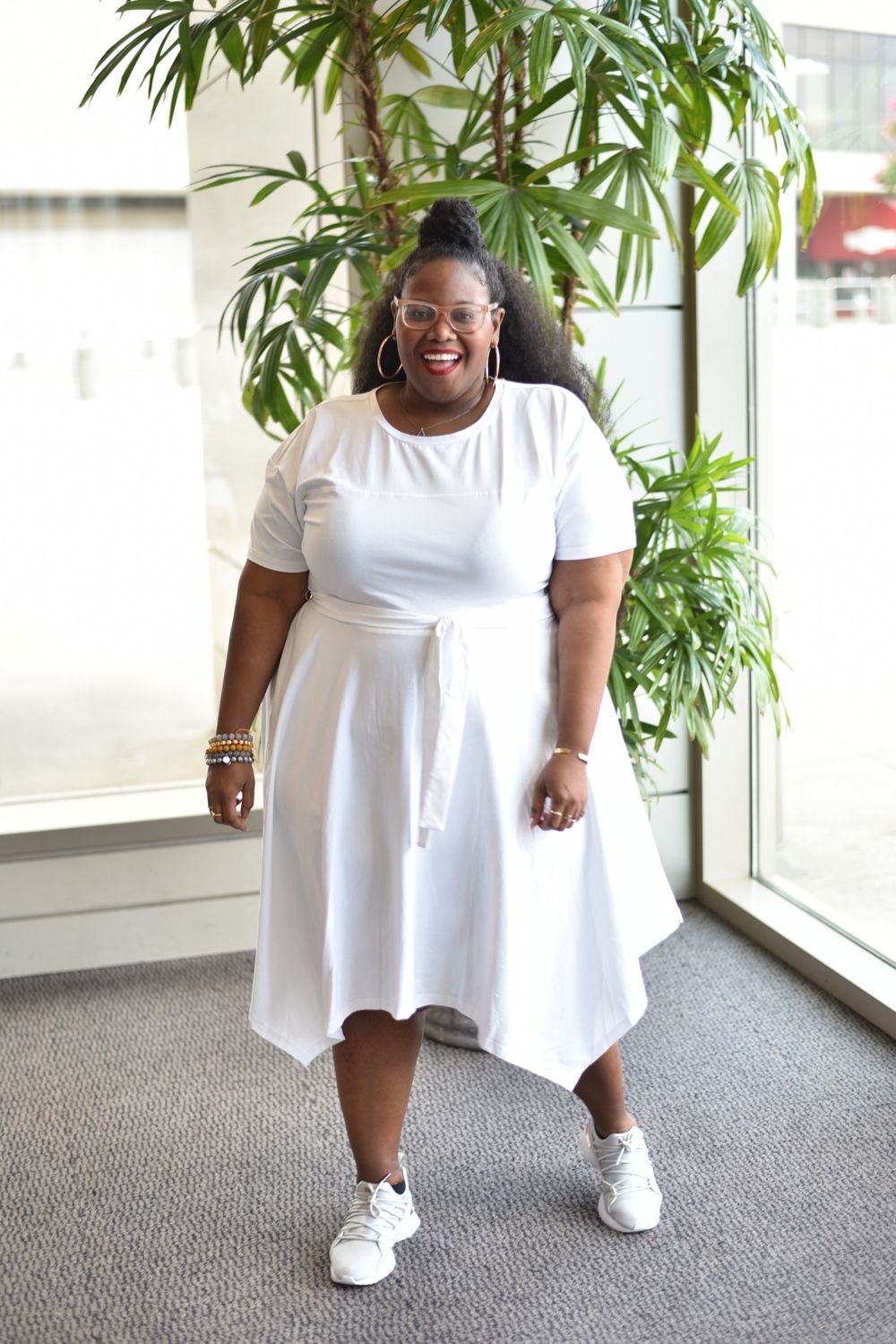 Pepper is wearing the Handkerchief Hem Tee Dress.
Which looks were your favorite?
Do you see how much fun each look worked for each team member? We each chose looks that spoke to our own sensibilities… especially when we had to rock the all-white looks for Sunday!
Available in sizes 14-28, have you been seeing how Eloquii is slowly opening up new stores? Their latest announcement? Houston!
Now, you can shop Eloquii in store in Chicago, Houston, Detroit, Pentagon City and NYC! Did you know this? We are waiting and crossing our fingers for Atlanta!!!
You can shop these looks and others, at Eloquii.com!
How about that for more options!
Make sure you see a few of the other looks the team members, Pepper, Brandi, and Kim played in, with Anthropologie!
Also, did you hear the news about the change of the Expo to the TCFXperience? Ohhhh, yes! More news will drop soon, but we are so excited about our growth, evolution, and changes!
A special shout out to Kirk of XL Tribe and XL Shoots for the images!