So ladies, over the weekend I was minding my own business surfing the web and came across this new revolutionary product promising to banish boob sweat! I immediately had to do some research and see what the Ta-Ta Towel was all about!
Not only did the video catch me off guard, but the simplicity of the product! Being a woman with HUGE boobs, they sweat almost 100% of the time! We all know the boob sweat struggle. I've tried putting baby powder under my boobs, even wrapping a towel under them. Although these things helped they didn't completely eliminate the sweat.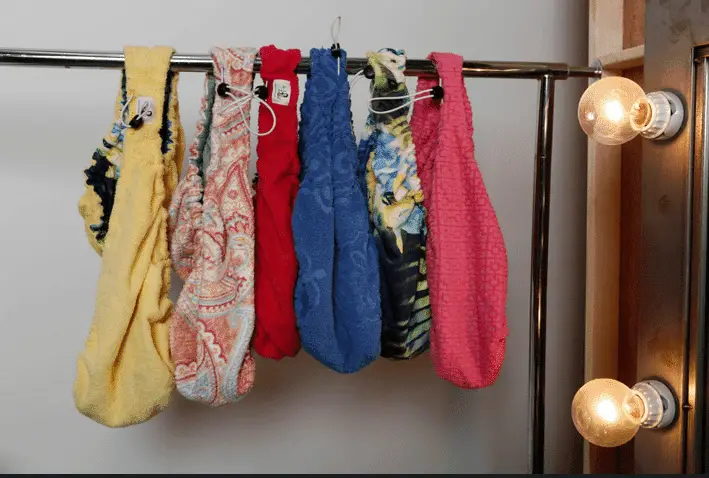 Erin Robertson, Creator & Founder of the Ta-Ta Towel, dealt with a similar dilemma which birthed the towel,
As I got out of the shower and started getting ready, I could not stop sweating — not because I was about to go on a first date, but because my tiny A/C unit was broken AND it was the beginning of summer. I had a lot working against me. I tried everything: I tucked wash cloths under my breasts, I tried dumping baby powder all over me, I even put a t-shirt on and tucked it under my boobs. But the wash cloths looked ridiculous, the baby powder made me look more like dough, and the t-shirt was making me sweat even more. While I was blow-drying my hair, I just kept thinking: "There HAS to be a better way to keep the beads of sweat from dripping down my stomach."
The Ta-Ta Towel has been around since 2015, and has now reached the masses with its viral success! The towels are now available for pre-order and Erin is adding new colors and designs to her arsenal. The Ta-Ta Towel fits cups C to H! So we big chested women can get in on the action.
From some of the testimonials I've seen women everywhere are loving it! From Mothers breast feeding to getting ready for the day and even leisurely wearing it around the house and pool the Ta-Ta Towel is a hit!
So my question is to you ladies, would you? Could you? Do you see yourself using the Ta-Ta towel? Let me know in the comments. I'm definitely thinking about giving it a try!