In the spring, I shared with you a designer who gets it right, Rue 114 who fashions clothes for BOTH plus and straight sizes alike. I shared why they did it right, because of their showing garments on both plus size and straight sized plus size models, selling her garments at the same price (No extra $$ because it's plus size), and fashion was NOT watered down in the plus size option!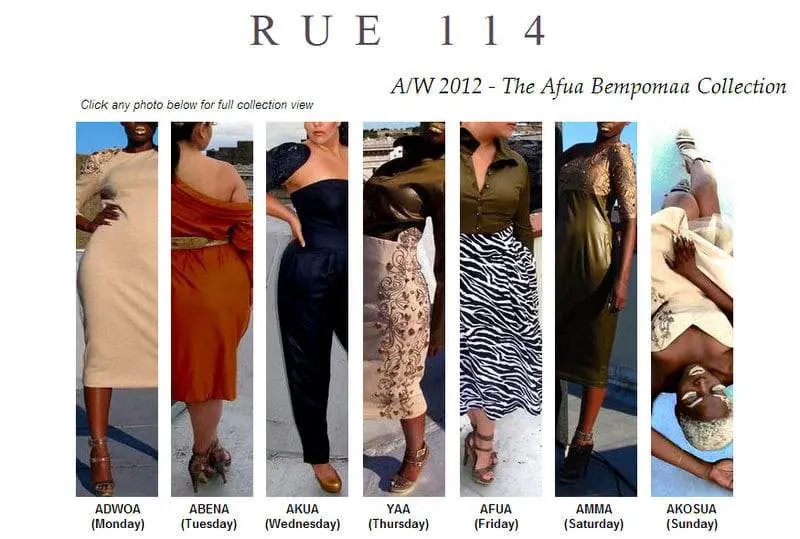 Well, Rue 114 is back for its sophomore collection and is wowing again! Inspired by the designer's gorgeous, fierce mother, Regina Afua Bempomaa Ohemeng-Asante; the "Afua Bempomaa" collection by Rue 114 presents a twist on African fashion that "relies less on traditional prints and more so on intricate embroidery and bead work found throughout much of the African design aesthetic."
The fall 2012 collection names its pieces in the Akan tradition of Ghana, West Africa; with each child given a specific name based on gender and the day of their birth. As Rue 114 tells the story of every woman, they wanted to name each piece after a female "day of the week" name.
So, I had to share with you the collection in all its amazingness! I hope you enjoy as much as I have!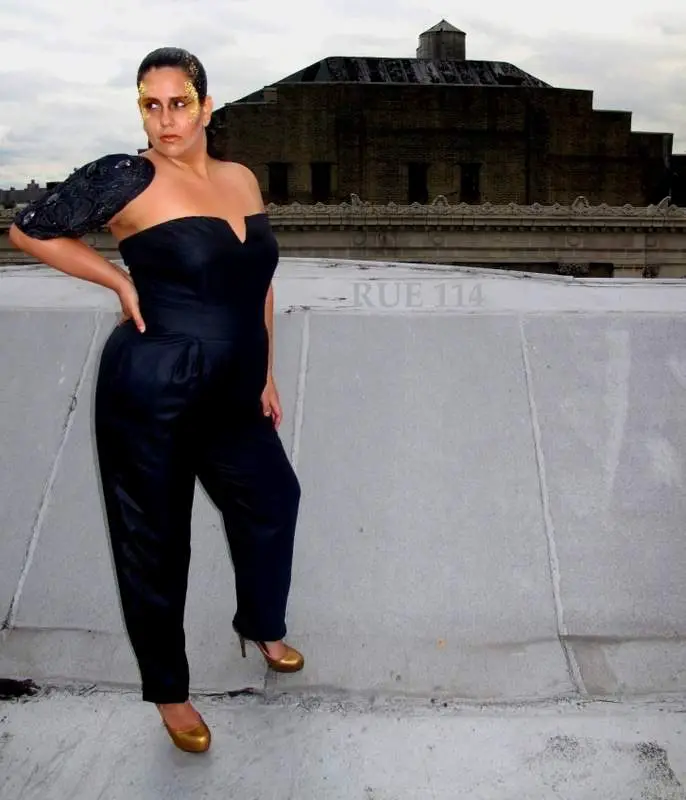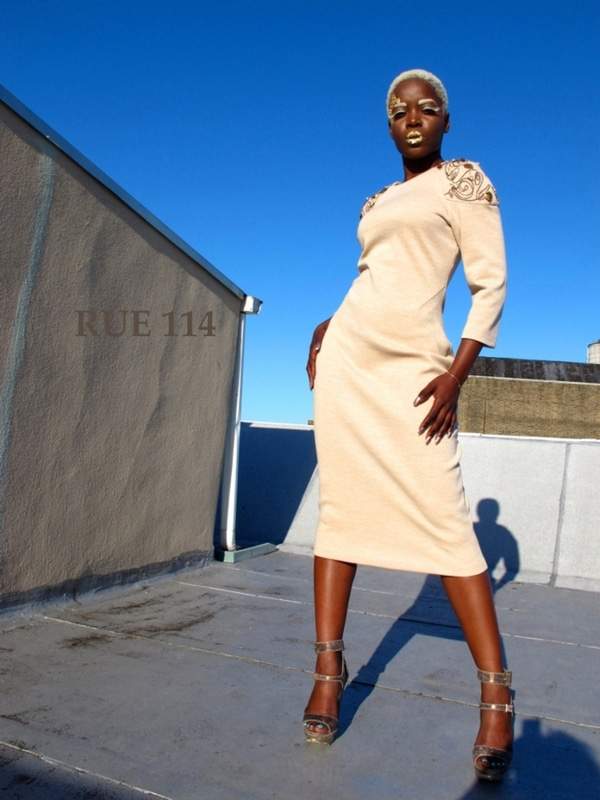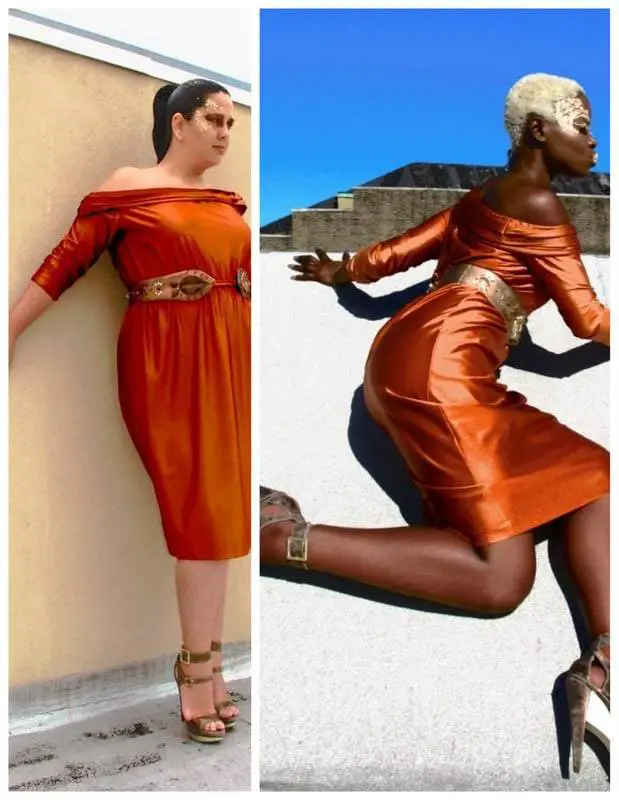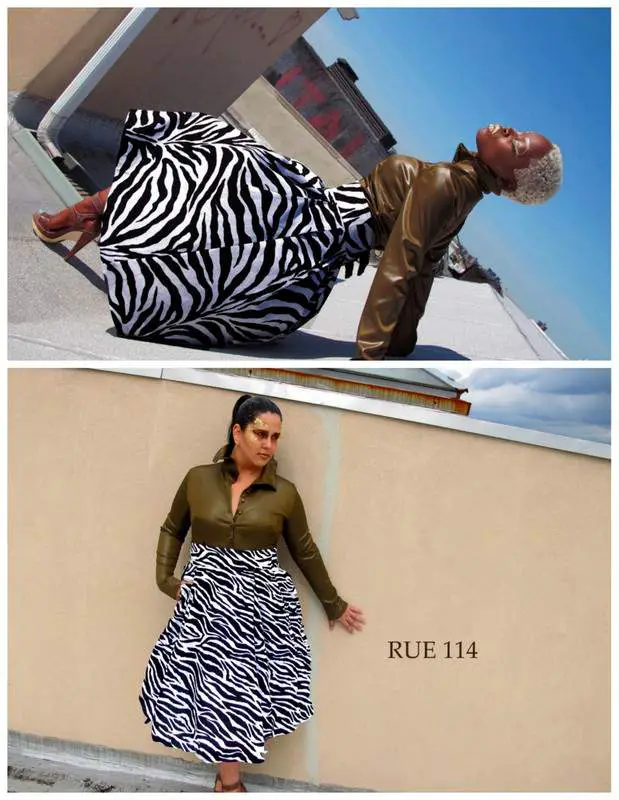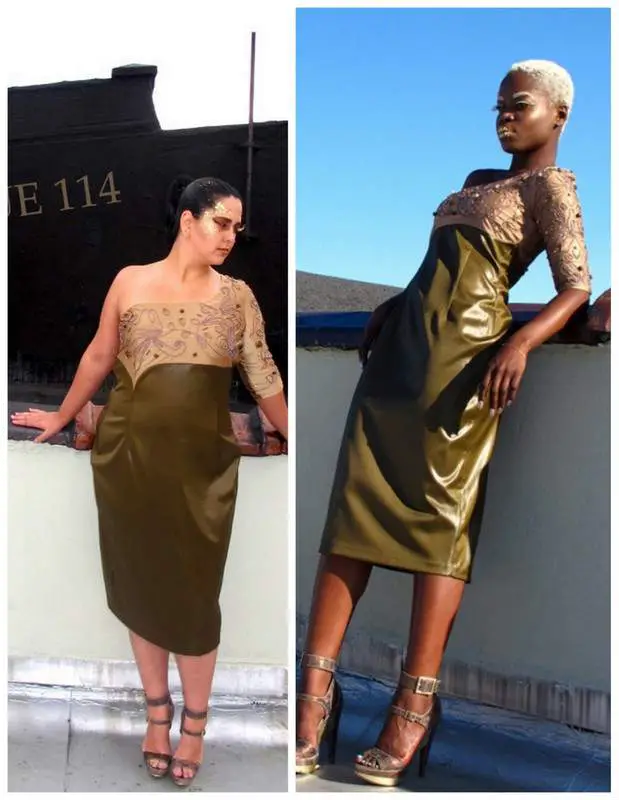 About Rue 114
Rue 114 is inspired by and created for women who believe that every shape and size should be celebrated as beautiful. On January 2012, Serwah Asante launched Rue 114 as a platform upon which to celebrate beauty and style at all sizes. Inspiration for the Rue 114 brand is deeply informed by the designer's Ghanaian roots, New York City upbringing, and eternal love of travel. Each collection is born of the global perspective and responds to the call of what today's woman; whether in Laos, Lagos, or Los Angeles; needs to be edgy, unique, powerful, and always feminine.
You can purchase the collection now at Rue 114! Don't forget to check out Rue 114 on Facebook and Twitter!
Do you have a favorite from the collection? I need that leather top and that JUMPSUIT! What about you?