It has been an eventful year over here at The Curvy Fashionista! We have clocked in a full year in Atlanta, held two awesome events, hit a few new milestones and just recently, celebrated SEVEN YEARS! But as we wrap up 2015, I wanted to share our Top 15 plus size stories from the blog that you may have missed, forgotten, or that are new to you!
This year has been quote full circle, acknowledging personal growth and fears, daring myself to push and leap outside my box, and much of this growth is reflected in the content shared on the blog! Our roundup includes top posts about the blog, news shared on the blog, and a bit of personal milestones that has helped me with the blog!
Are you ready??
The Best of 2015 at The Curvy Fashionista: Our Top 15 Posts
I love it here in Atlanta and being here has forced me to look at and think of things in a new physical place and personal space, which has pushed me outside my box!
I did a fun lookbook and giveaway with Simply Be, starting me to push outside of my comfort zones and doing more visual things with the blog! I loved this project!
Taking a cue from Valentine's Day, I shared a post all about how important it is to love yourself First, before trying to receive love from others and how important this is!
First Look: Cut For Evans Spring 2015 (and I helped!)
I had the pleasure of being a judge for the Cut for Evans initiative and I share the looks from the winner!
This year's news about Target was a hotly debated topic! Some loved it, some hated it, and some wanted Just a bit more. And Target has been listening!
His Two Cents: What I Love About You
Have you read our new column this year from DJ? In this post, he shares what he loves about YOU, the beautiful, vivacious, quirky, inspirational plus size woman.
TCFSwim 2015: The Recap
A pool party? Yessssssss! We sold out almost immediately and had an amazing event with a fashion show, best dressed contest and door prizes galore!
Just So You Know: 5 Things You Should Avoid Saying To Fat Girls
Sometimes, folks do not get it and this post helps remind them! A little tongue in cheek playfulness but it is all serious!
This Entrepreneurial Journey of Mine– A Reflection, Realization, and Blessing
Talking about this journey as a full time blogger, working the blog, and pushing myself outside my limits!
Probably the most emotionally vulnerable I have ever been on the blog, next to sharing meeting my father!
Ten Models Size 18 and Up Who We Need To See Slay More Mainstream Campaigns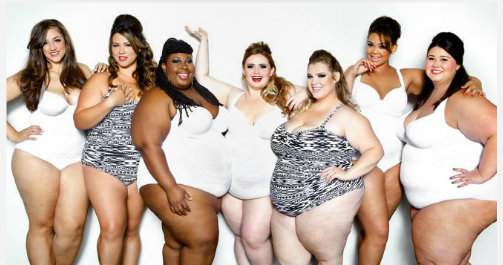 This year has been all about diversity, declaring our awesomeness, and demanding more visual representation, so we fashioned this roundup a few models we would love to see more of!
OMG! Did you attend? Probably the biggest and most scariest thing I did that has also made me the most proud of myself! With over 300 women shopping, socializing and sipping, this was an amazing feat! Check out the recap and a glimpse of what you can expect for 2016!

STOP THE PRESSES: Christian Siriano for Lane Bryant!
This has to be one of the most exciting collaborations that I am looking forward to seeing!
Can We DEAD this "Plus Size" Label Discussion? It's Tired
Just, no. Focus on the fashion options and resources…
Are you a blogger, business owner, or have you been reading for all of these years? I share a few lessons that I have learned from the blog!
There you have it!
Make sure you tune in for the rest of the week for additional The Best of The Curvy Fashionista posts!
Did I miss a favorite of yours? What do you think??