With the holidays right around the corner, we are being bombarded with "doorbusters" and the "best discounts ever" by mainstream brands that can afford to do super steep discounts. There's nothing wrong with getting goods for the low (who doesn't love a bargain) but coming from someone who is an indie designer, I can tell you that it can often feel difficult to compete when your products are handmade.
The good news is that shopping small has the power to make a big impact. Even adding one item from an indie brand to your wishlist makes a big difference. As plus size consumers, we have the ability to come together and help small businesses grow.
All of the brands on this list are owned or co-owned by women and many are also members of the plus size community. There's so much passion and innovation behind the work of independent brands and artists so this holiday season, put down that gift card and get into shopping indie.
TCF Holiday Gift Guide: For The Indie Supporter and Shopper
1.Tassel Garland from Studio Mucci
Peach Polka Dot Tassel Garland, $29+, etsy.com/shop/studiomucci
Open in June 2011, Studio Mucci is run by the husband and wife team of Salvatore Mucciolo and Amina Mucciolo. Amina describes Studio Mucci as her love letter to the world and the tassel garlands like this polka dot one are sure to brighten up any bedroom, studio or workspace.
I first discovered Studio Mucci through Amina's personal style blog, Tassel Fairy, and her outlook on body positivity and plus size fashion is certainly one to admire.
2. A Worthy Tote from Rachele Cateyes
Your Worth Is Not Measured By The Size Of Your Waist, $27.37+, redbubble.com/people/glorifyobesity/shop
It's nearly impossible to pick just one thing I like from the shop of fat positive artist Rachele Cateyes but I think the message of this design is a really important one.
So often, we are told that if we aren't striving for thinness, we are not worthy and as Rachele's art points out, that is just simply not true.
This bag is a perfect conversation starter about body positivity.
3. Doughnut Fever from Snash Jewelry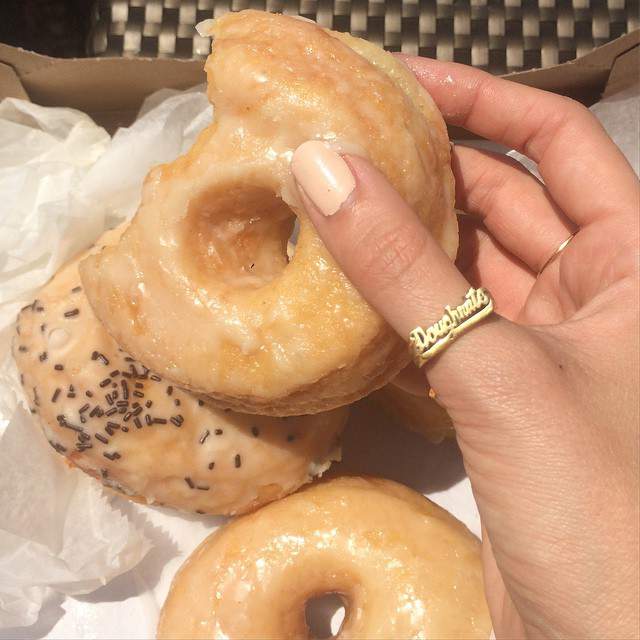 Doughnuts Ring, $58, snashjewelry.com
I am personally the owner of three rings from Snash Jewelry. I can't get enough of this brand's cheeky take on unisex streetwear jewelry.
I am partial to the food rings like this doughnuts one but since everything is handmade, you can always go the extra mile and get your loved one a custom piece!
4. At Diana's Altar With Last Craft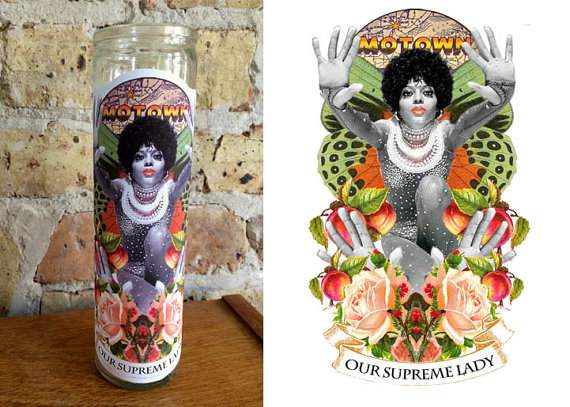 Diana Ross Altar/Prayer Candle, $13, etsy.com/shop/LastCraft
The design of this Diana Ross altar candle seems fitting for the diva herself. All of Last Craft's items are handcrafted in Chicago by plus size fashion blogger Amanda Lee Stilwell of In The Thick Of It.
The designs have such a distinct and unique style that these products are worthy of our worship (or at least a place on our Christmas list).
5. Frostbite from The Lip Bar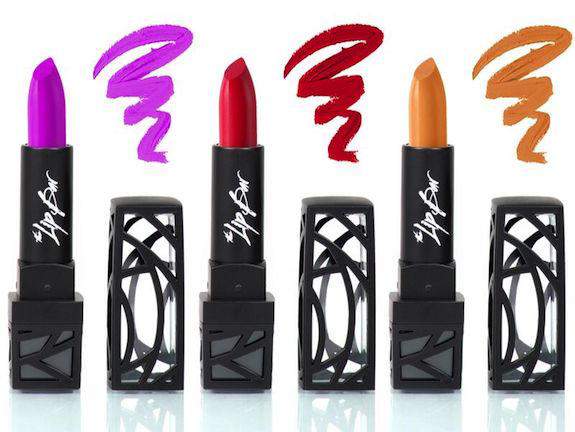 Frostbite Lipstick, $16, thelipbar.com
The Lip Bar is an indie lipstick brand I've watched grow over the past few years.
The brand's mission is to help women understand that they don't have to be anyone but themselves to be beautiful and that's definitely something I can get behind! And it doesn't hurt that their holiday packaging is so on point.
6. To Infinity With Copper Union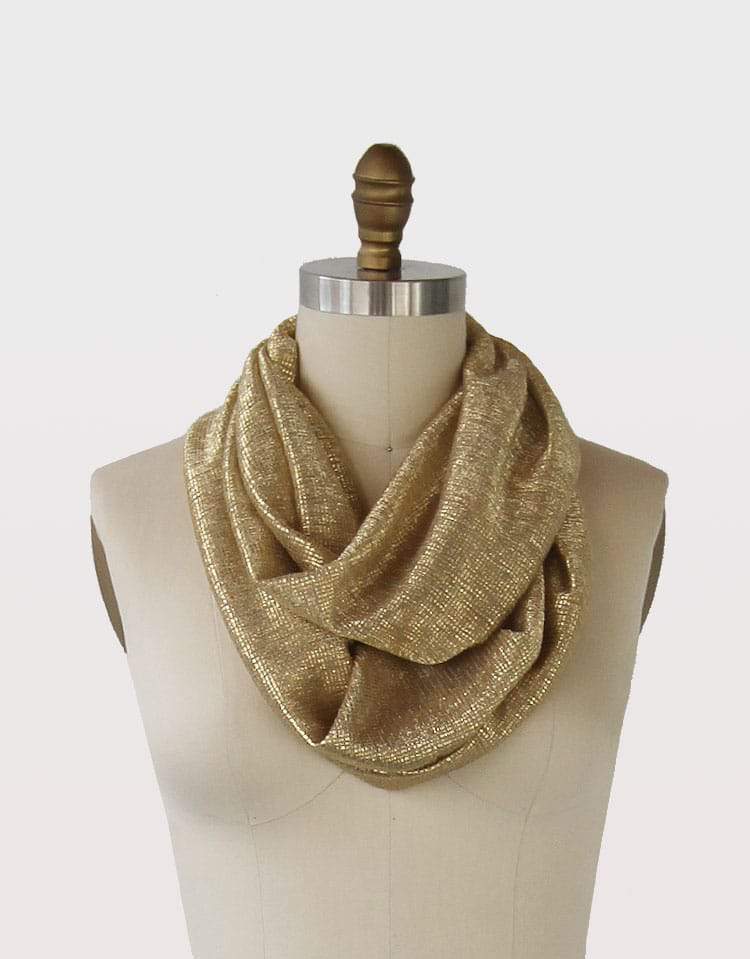 Gold Infinity Scarf, $28, copperunionapparel.com
No matter where you live, winter is a time to take advantage of scarf weather.
This metallic gold scarf is handmade by Copper Union in Portland and is the perfect gift for someone who likes to jazz up their wardrobe.
7. One For The Girls by
Kashmir.VIII
My Girls Print Set, $40, kashmirviii.bigcartel.com
The art of Kashmir Thompson brings us right back to 90s pop culture at its finest and looking at the prints of the cast of Living Single gets that theme song right back in my head!
8. Sips Tea by Tees in the Trap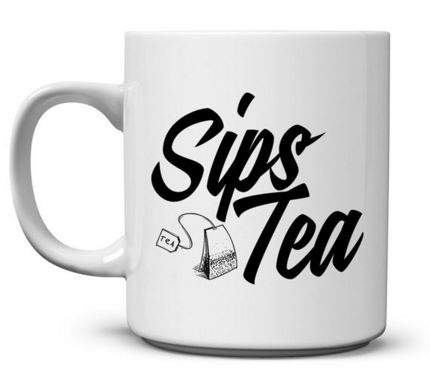 Sips Tea Mug, $19, teesinthetrap.com
We all have that friend who loves to spill the tea. Get this mug from indie pop culture brand, Tees in The Trap, to let them know they have your support when the tea should happen to flow.
9. Goal Digger by These Pink Lips
Black Goal Digger Backpack, $160, thesepinklips.com
Remember Amber Rose and her crew on the red carpet at the VMAs? That was the work on none other than indie artist and designer, These Pink Lips. You can get in on the signature handpainted pieces for your favorite goal digger in your life.
10. Celebrate YOU with
MyTaughtYou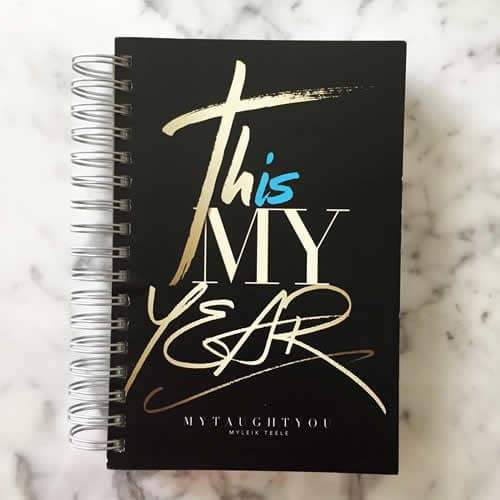 This Is My Year Journal, $20, mytaughtyou.com
Myleik Teele is the founder of the monthly beauty subscription service curlBOX but many people also know her for her motivational podcasts, quotes and social media posts. I know she is personally my mentor in my head.
She created a goal setting journal that incorporates self care and determining your own success. Sounds like a perfect gift for anyone trying to step their game up for 2016.
Like what you see? Pin, share, and bookmark the pic below!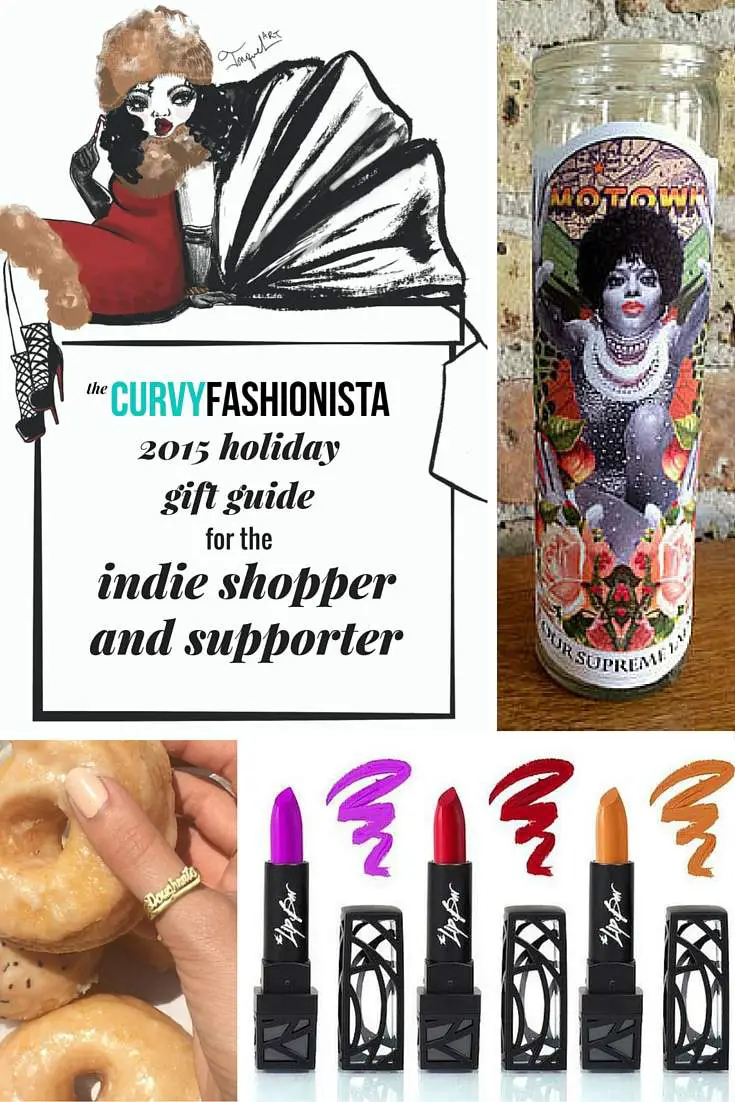 Which indie brands do you have on your wishlist?
A very special thank you to Jonquel Norwood (@jonquelart), who illustrated the pic!