It's that time of year; the Nordstrom annual spring sale is here! If you love window/online shopping as much as I do…I know you've had your eyes on some items! I have a dress sitting in my Nordstrom shopping cart, right now. Don't judge; I love options! A smart woman online shopping is always prepared for a good sale.

If you've been too busy to peep all the goodness at Nordstrom, don't worry, I got you. I know you need a new something for your closet, whether it's a cute dress, new loungewear, spring jackets, sexy heels, or a classic pair of jeans! Let me take away some of your online shopping woes. Did I tell you some items have as much as 50% off?!
I'm one of those friends that will always tell you to get that dress. "Sis, get those shoes." "OMG! That will complete every look". Yes, you have five dresses like that, but this one is different. Whatever it is, you need it. Your closet craves it! Your body can't live without it. I'm that encouraging friend. We all need one. My favorite motto is: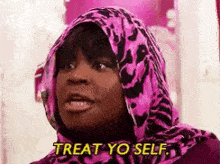 Let's dive into my favorite items from the Nordstrom annual Spring sale and fashion you didn't know were missing from your wardrobe!
Top Picks From The Nordstrom Annual Spring Sale
A great online shopping tip is to shop for your fall/winter must-haves during spring sales! Not only do you get a discount, but you are also prepared for next year.
Don't you just love a prepared queen?
Sales are also great for trendy items that you hesitate about buying. The most important items to purchase are those big-ticket items you can't stop thinking about.
What have you been eyeing at Nordstrom? Did you see anything you must have from our list? I can't wait to hear from ya'll.
Happy shopping!!!