Raise your hand if it's impossible to go inside a Target store and leave without a bunch of extra stuff? *raises hand*… Well, to all my fellow Target fiends, I have some great news! Target is launching Universal Thread, a women's denim lifestyle collection with more than 500 items, including jeans, shorts, tops, dresses, accessories, jewelry and shoes!
And guess what? Plus sizes are included throughout the collection. They have been on a roll, with their inclusion of plus sizes in their latest designer collaborations and new Target collections!
Universal Thread
"Universal Thread is one of our largest brands and it has a really wide reach," said Mark Tritton, Target's executive vice president and chief merchandising officer, via WWD.
A "wide reach" is key! The brand is really about embracing all types of sizes and body types and I'm super excited for it!
"It's inclusivity for all women and all body types," said a Target spokeswoman. "There's a variety of different rises, pant lengths, cuts and fits, such as straight or curvy, as well as extended seams."  The sizes offered are 00-26W/XS-4X.
Focus Groups for the Brand
In order to get that perfect fit for a variety of bodies, Tritton held fit clinics with focus groups. "We're meeting the needs of existing customers and have the opportunity to attract new guests. We looked at specialty denim and quality fits. You're going to find your reliable core jeans and update your wardrobe with new fashion pieces," Tritton said, citing a cropped pant with wrap waist and tuxedo trim.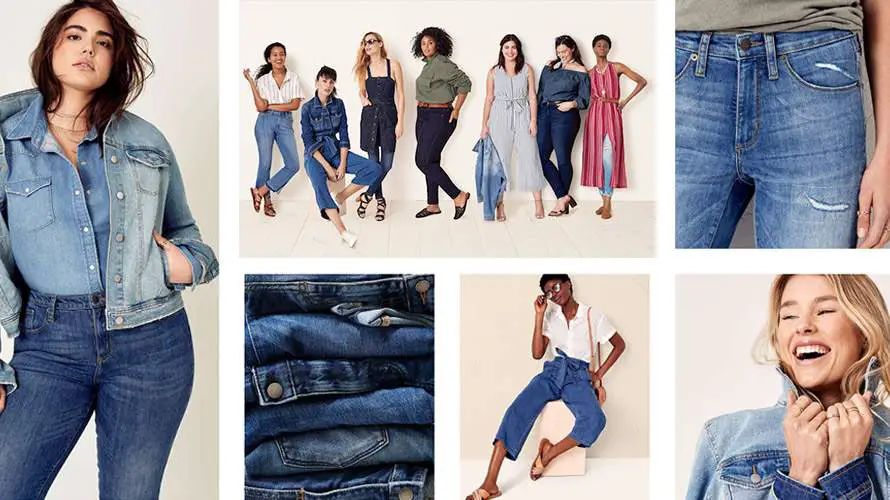 I love that! Jeans are a classic piece of clothing, but curvy girls often have issues shopping for the right pair of jeans that fits us in all the right places, so the fact that Universal Thread actually vows to represent a wide variety of body types is exciting!
And girl… guess what? Nothing is over $40! You heard me! The new collection, Universal Thread's prices range from $5 to $39.99!
"Value is not just about price, it's also about quality and fit. Universal Thread brings all of that together with items priced at an incredible value… In fact, the everyday denim is priced, on average, up to 10 percent lower than our current offerings, and the quality guests will find is unprecedented at this price."
That's the sweet spot! Affordable clothing without suffering quality. That's especially important for jeans. Y'all know about finding that dope pair of jeans and the everyday wear and tear ruining the pair. The struggle! If it's a quality, the lifetime of the jeans will be longer. I can dig it!
You can cop Universal Thread in all Target stores and online at Target.com in early February!
How exciting is this? I am soooo curious about this collection, especially since Target has phased our Merona and Mossimo brands. I am quite curious to see what the collection will look like, feel like, and fit like… aren't you?
Where do you get your denim?
How do you navigate the plus size denim space? WHat plus size shapes have been impossible to find? Have you peeped our Denim 101 Style Guide?!
Let me know your thoughts in the comments below!