I never shy away from a good color. While black is always a go-to for me, I LOVE a good hue- intensely saturated with a "look at me" vibe.
For Summer, what a better way to infuse and inject life into your wardrobe with bold, happy, and playful hues? As seen on the runways and ALREADY in stores, finding a color for you is EASY PEASY!
I adore special pieces that give good… COLOR and when rocking these colors, you have to pair these bold colors with the MUST have accessory:
CONFIDENCE!
Well, there are a few things to keep in mind when rocking summer's bold hues! While I spoke about Color-Blocking- which is this trend to the nth degree, I have a few fun tips and tricks for you to play with from baby steps to the full on immersion in this hottest trend for summer!
If you

wish to accentuate a curve

, rock the bold hue in this area. For example, if you love your legs and derrière, rocking a bold hue on your bum will definitely draw attention there! The inverse is also true, if you wish to camouflage an area you are not feeling so fierce about; do not rock your bold hue there!

If you are scared, not too confident (which is okay), or curious,

start with a fun accessory!

Shoes, scarves, belts have not missed the boat on this trend!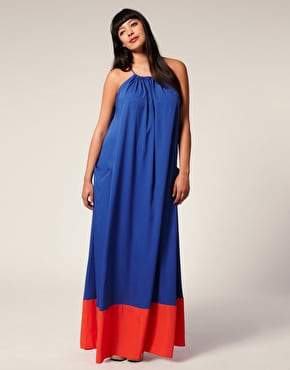 ASOS CURVE Color blocked Maxi
Chose a dress already

hooked up with an intense hue combination!

One that is already color-blocked is the best way that you can inch into this without being left with an outfit that you do not know what to rock it with!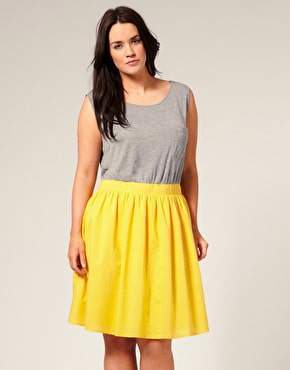 ASOS Curve Color Blocked Full Dress
Have fun with color choices and if you are hesitant,

choose one bold color

and pair back with an awesome neutral0 like white, gray, black, or navy!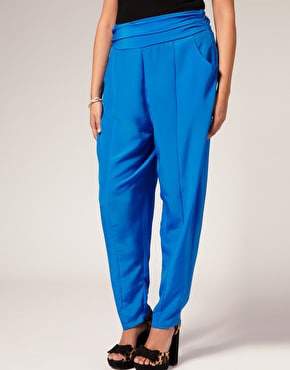 ASOS CURVE Front Pleated Harem Pants
Make sure the fit is right!

Bold colors, like white, will enhance a good or poor fit- so try on one size up and down!

There are

tons of style options to fashion

this look! While a dress may be easy and most natural (for me it is) there are tops, skirts, and pants that happily lend a hand to sporting this look!
There are quite a few designers who have made shopping this trend for your fabulously plus sized curves! ASOS CURVE and Rachel Pally White Label are two brands that immediately come to mind for this! But make sure you check out the plus size designers list for designers that cater to you and your fabulous curves!
Tell me, which is going to be your favorite hue to rock for this summer?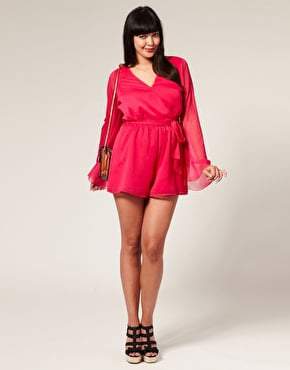 Me? I am thinking this little HOT PINK Number!