So… Prom. I remember it vividly. First the date, a fiasco that I dare not share (pure Hilarity looking back). The dress? So, back in 1998, there weren't too many options for the young plus size girl looking for something cute and fashionable. If it fit, it was extremely dowdy, weird, or basically UGLY.
So what did I do?
I designed my dress. I sketched it out. Took my sketch to my family friend who was a seamstress and she crafted a fabulous royal blue strapless dress with a sheer jacket to match. And I felt fabulous. No one could tell me anything.
BUT.
Not everyone has those resources AND today's plus size teen NOW has options for her that are fashion forward, on trend, AND in her size! One of those places delivering this for us is David's Bridal. Seriously, David's Bridal has seriously been onto something lately when it comes to accommodating the plus size woman! I would have never thought of David's Bridal for Prom, but HA! They should
I have gone through the Plus Size Prom Dresses at David's Bridal to share with you my favorites! Take a peek and let me know what you think!
My Top Plus Size Prom Dress Picks at David's Bridal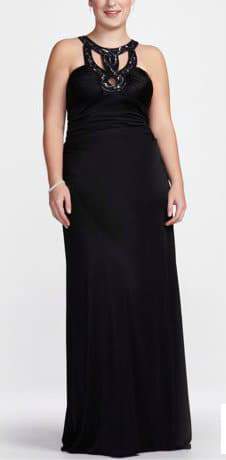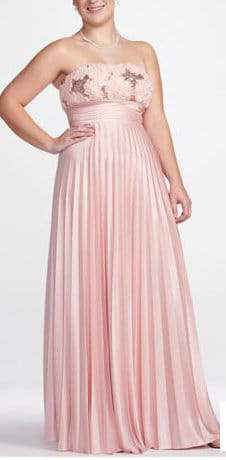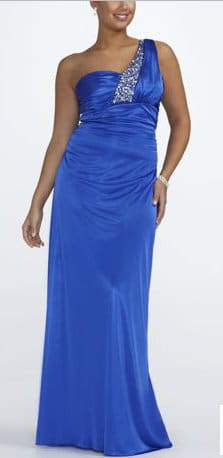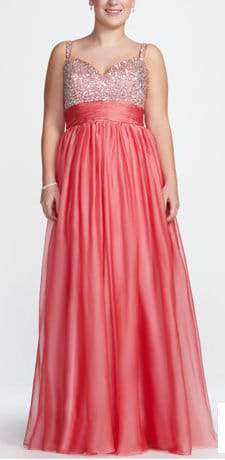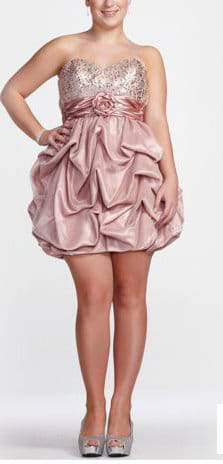 When it comes to prom dresses, did you know about David's Bridal? I, for one, am happy to see and to also see that quite a few of the same dresses in straight sizes are also included in plus sizes. Which I love!
You can check out the full plus size collection at DavidsBridal.com.
If you are on Facebook, head over and give them a like and if you are on Twitter, you can Follow David's Bridal too!
Which dress do you like? What did you do for prom? What did you wear? I want to know and hear all about it!
This is a sponsored post. All opinions are words are my own