Are you familiar with Curvy Girls? Last season, on NUVOTV, we had the chance to peek into the world of plus size modeling and the industry in the only plus size television series on tv right now. Friends, familiar faces, and new ones share with us their journey, life, and experiences on their road to becoming a familiar household name.
WHY NUVO TV?
Some have complained about this show being on NUVO rather than a major network, but in all seriousness, I would rather have a successful series than one cancelled mid-way or after one season! The fact that we have a show we can connect AND get the network support it deserves is a win for us all!
What can we expect for season 2 of Curvy Girls?
In season 2 of CURVY GIRLS, NYC gets sexier, more glamorous and filled with all of the drama the Big Apple can handle! Just when it looked like everything was as smooth as diamonds for the models, things in Manhattan have changed quicker than a fashion trend! Fiery romances are rekindled, baby gossip blossoms, mommy-hood beckons, envy escalates and a new model joins the crew, turning the fierce factor up to 11!
Soooo what a better way to kick off this season than with an addition to the cast? After many interviews, (You have to watch this casting video recap) they have chosen a new model to the cast!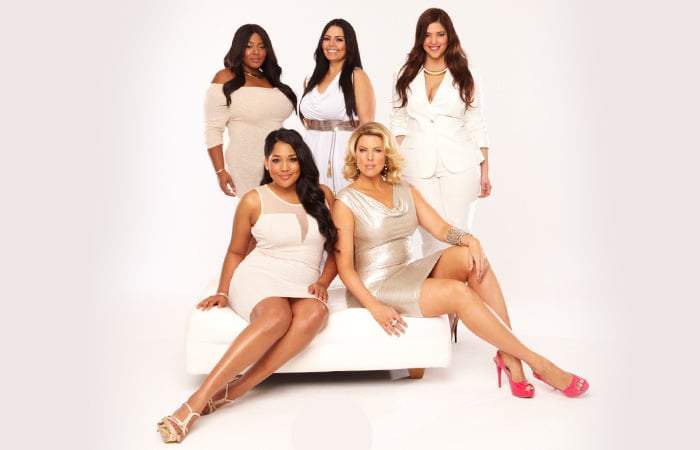 Last season, we met Rosie, Ivory, Denise, Lornalitz, and THIS season, we get to check out the newest member, Joanne Borgella…. NO STRANGER to the plus size modeling scene, Joanne is a force to be reckoned with. The singer-songwriter and American Idol alum is repped by Wilhelmina Models. One of the first plus-size beauties to walk the runway of New York Fashion Week, Joanne has also modeled for Ashley Stewart, Macy's and Nordstrom and has graced several covers of Plus Model Magazine.
And there are a few celeb appearances too!
Special celebrity guests like Perez Hilton, Clark Gable III, Coco Austin, Kimora Lee Simmons, Nicole Ari Parker, Carnie Wilson, Today Show therapist Gail Saltz, plus-size supermodel Emme and other stars enter the Curvy Girls' universe to guide the ladies through the New York Life!
Now the question is will you tune in for the season premiere? June 11th at 10 PM EST!