Girl… GabiFresh is seriously on a roll right now. On the heels of an amazing launch of her clothing line with Nicolette Mason, Premme, Gabi is now adding lingerie designer to her name! Yes girl! See, GabiFresh has partnered with UK lingerie brand, Playful Promises for an ultra segzy and sultry plus size lingerie collection. These pieces will have you strutting around the house, feeling yourself… or I image myself to be doing this… Wouldn't you?
If you do not, Playful Promises is one of the leading UK -based independent lingerie and swimwear companies that also cater the us plus size ladies. Even better? Playful Promises does ship to the US! Carrying up to a 42L, Playful Promises is definitely a brand that we will be keeping our eye on, especially with this amazing collaboration!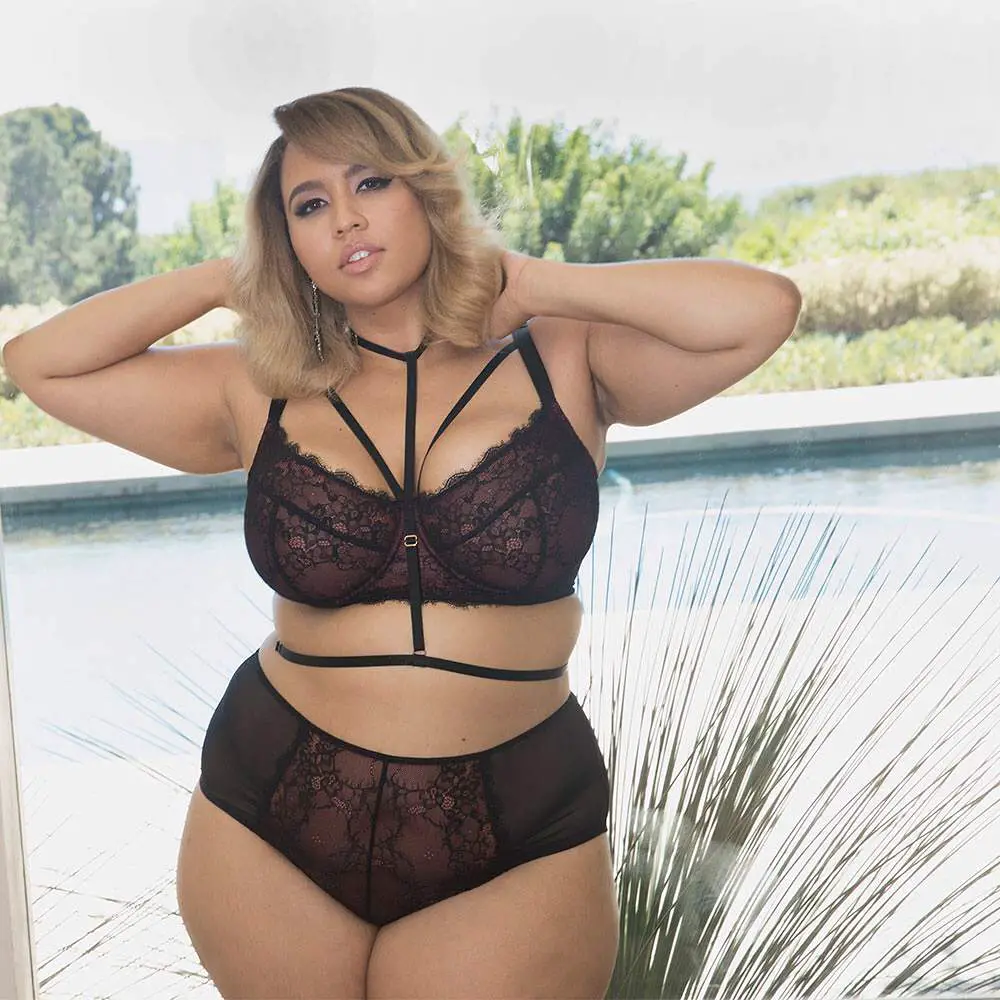 As a plus size woman with a 38HH bust, finding stylish, supportive and sexy lingerie options has always been an issue for me. So often people my size are left with boring beige options, and I'm honored to help change that. Body positivity is a core part of my belief system and brand, and designing lingerie that makes women feel good in their skin is a natural progression for me after doing the same with my swimwear collections. I'm so excited to be working with Playful Promises! They're a great partner because they take risks with design and truly stand apart from what is currently being offered in extended sizes. Gabi Fresh
The pieces include a delicious black satin pajama set and this must-have black fishnet lingerie set, that includes a bra with a unique harness cross design and matching chonies! Talk about va-va-voom! I mean… heyyyy boo.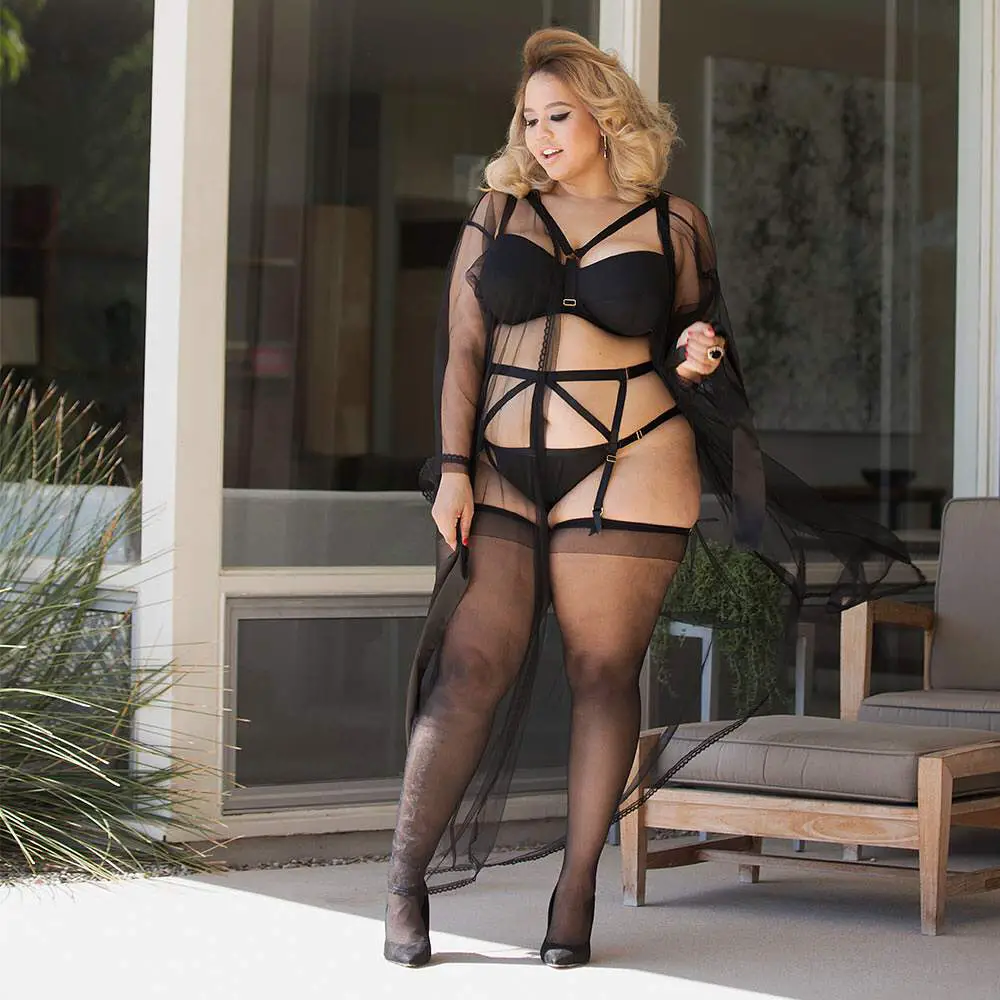 The images are absolutely stunning! Absolutely breathtaking, right?
Above all, ALL women should enjoy their sexy and not follow any rules, right? And even if you are not alll the way there, the journey is quite fun! Confidence is key!
So what are you waiting for? Snag your items at playfulpromises.com
Even cooler? You will also be able to shop the collection at Simply Be, Nordstroms, and Forever 21!
What do you think of the collaboration? Which pieces have caught your attention?