Looking for inspiration for what to wear to your Holiday Party this year? Why not look to the stars above for some guidance? We've created a fun holiday fashion horoscope guide for you to channel your inner fashionista this holiday season!
You'll be looking like a hot plate of Christmas cookies in no time with these Plus Size Holiday Looks Based on Your Astrological Sign.
Holiday Fashion Horoscope Fun w/ These Picks!
Aries (March 21-April 19)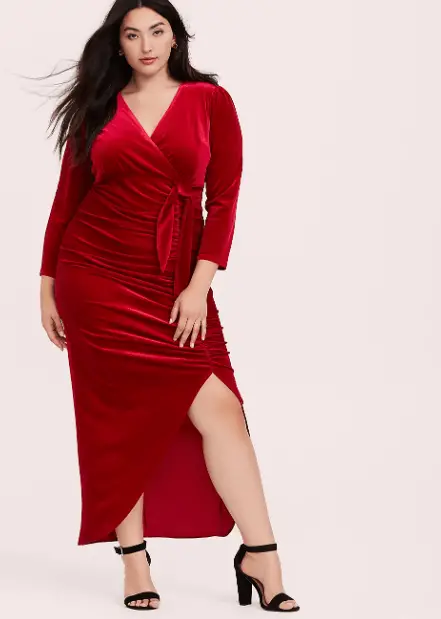 Do you want to get kissed under the mistletoe this holiday season? Of course, you do you're an Aries!
You'll be guaranteed to get a kiss from your crush in this Red Velvet Shirred High Slit Maxi Dress from Torrid. Holiday red, luxe velvet, a sexy slit – this is the perfect holiday ensemble for you dear Ram!
Taurus (April 20-May 20)

Plush and pampered is how your holiday should be spent Taurus. That is precisely what you will be serving up when you unwind in style while wearing this Faux Feather Gown Jacket from Asos.
Now eat, drink, and be merry!
Gemini (May 21-June 20)

Do you know what you want this holiday season? Chances are you can't make up your mind sweet Twin Sign.
Why not go for two looks in 1 with this Sequin Slip Dress in Silver from Asos? Perfect for parties with friends, colleagues, and family!
Cancer (June 21-July 22)

Cancer, You're probably wanting to include both your softer emotional side as well as continuing to add more black into your wardrobe this holiday season.
The Chantal Feathers Maxi Skirt from Anthropology is perfect for that can be paired with a delicate and festive blouse easily.
Leo (July 23-August 22)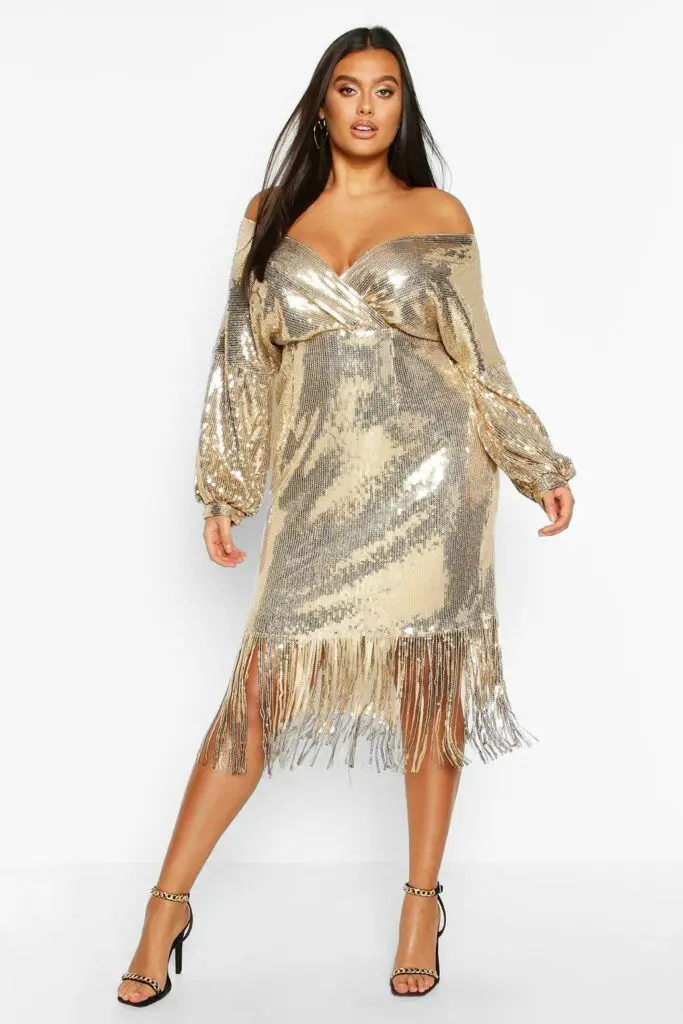 In case anyone needed to be reminded who the star on top of the tree is you can remind them in this Metallic Sequin off the Shoulder Wrap, Midi Dress from Boohoo.
Leo, enjoy playing dress up now- 2020 is going to involve a lot of time in active wear as you work on yourself and step out of the spotlight.
Virgo (August 23-September 22)
Keep it simple, chic, and comfy this holiday by wearing this Metallic Stripe Sweater Set from Fashion to Figure.
An outfit with no fuss will leave you more time to make sure your gifts are arranged in perfect order under the tree.
Libra (September 23-October 22)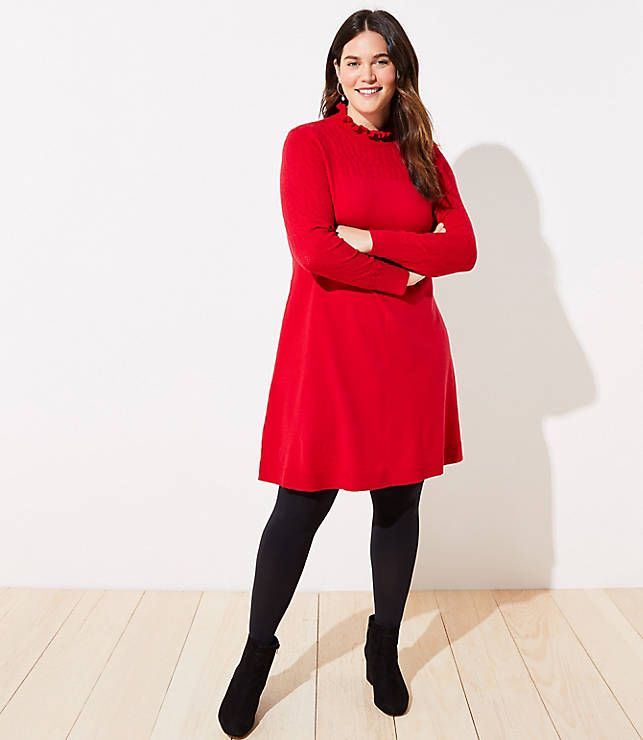 You'll look sweeter than a plate of Christmas Cookies in this Red Ruffle Neck Pointelle Sweater Dress from Loft.
Perfect for you, Libra Babe!
Scorpio (October 23-November 21)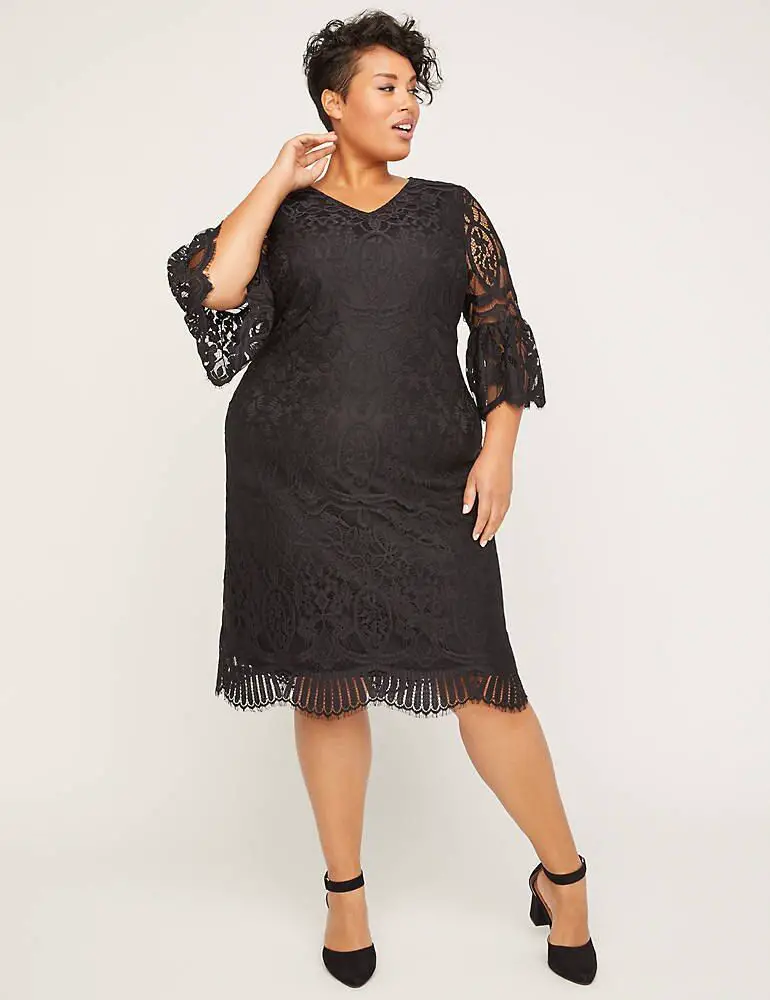 Who says little black dresses aren't meant for the holiday season? Bring out your holiday best in this Black Lace Shift Dress from Catherines.
The perfect balance of elegance and edge.
Sagittarius (November 22-December 21)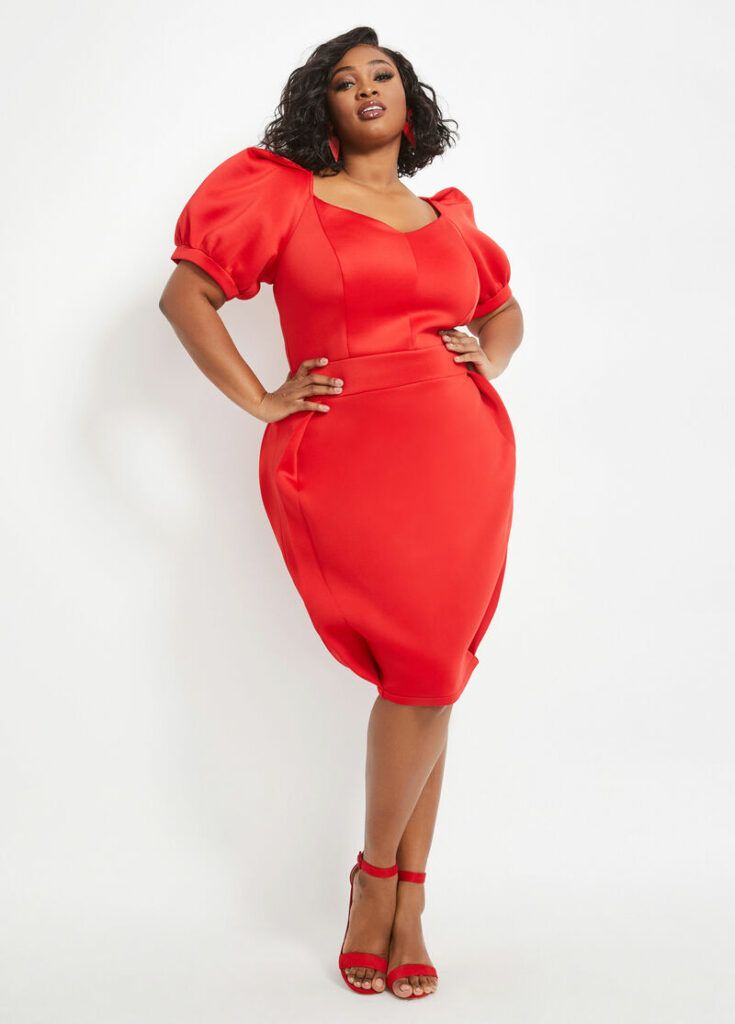 Sleigh Sag! Sleigh! in this Red Scuba Dress with puff sleeves from Ashley Stewart. You'll no doubt be the hottest thing at the staff holiday party (aside from the hot toddies at the bar)!
Capricorn (December 22-January 19)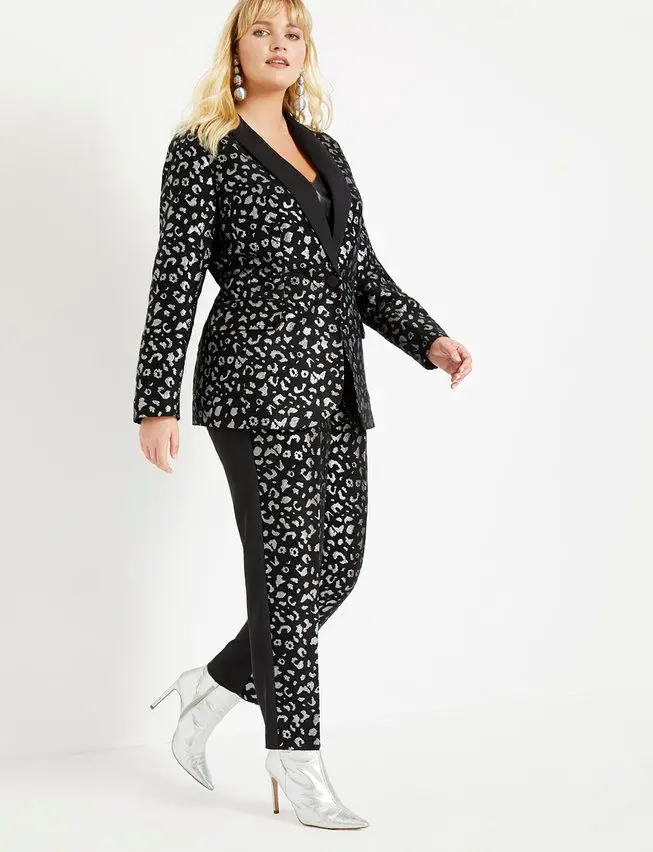 Looking to keep your cool this holiday season Caps? This Leopard Brocade Kady Pant Suit is perfect for you.
Add a stylish heel for some added pizzazz and people will think you have really let loose when you're rocking around the Christmas tree!
Aquarius (January 20-February 18)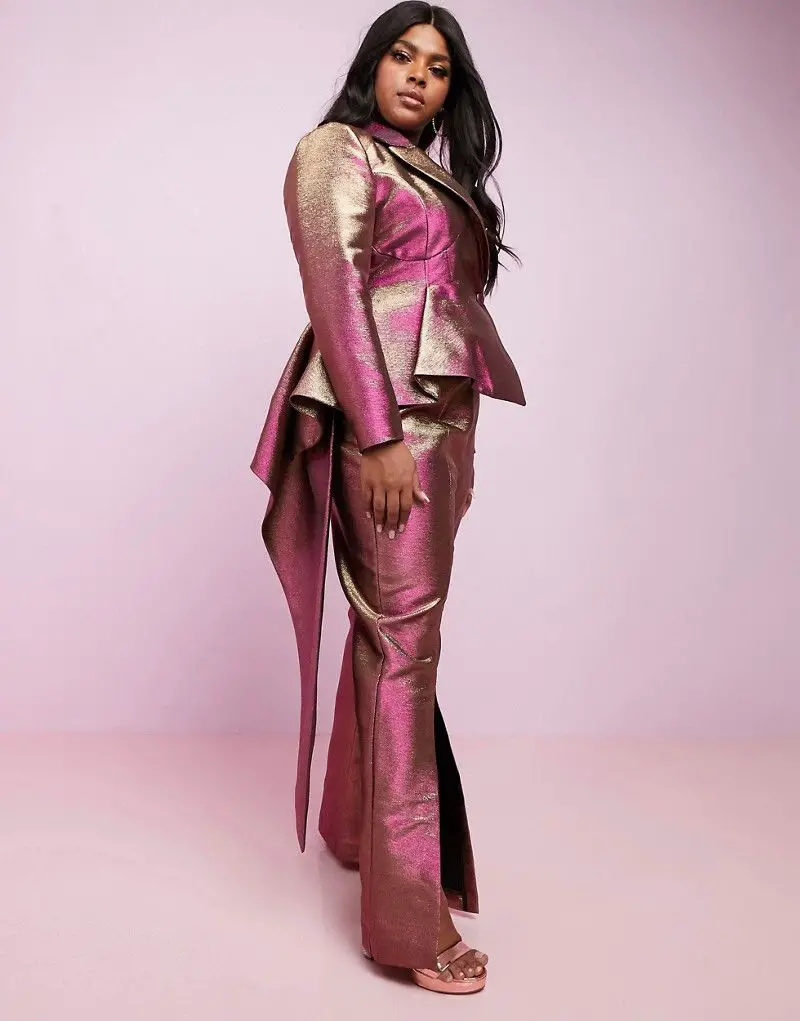 Trendsetter alert! Forget holiday dresses- it's all about Two-Tone Slit Front Flare Pant Suits this season.
Well, it will be once everyone gets a look at you strolling in (fashionably late of course) to the must attend party of the season.
Pisces (February 19-March 20)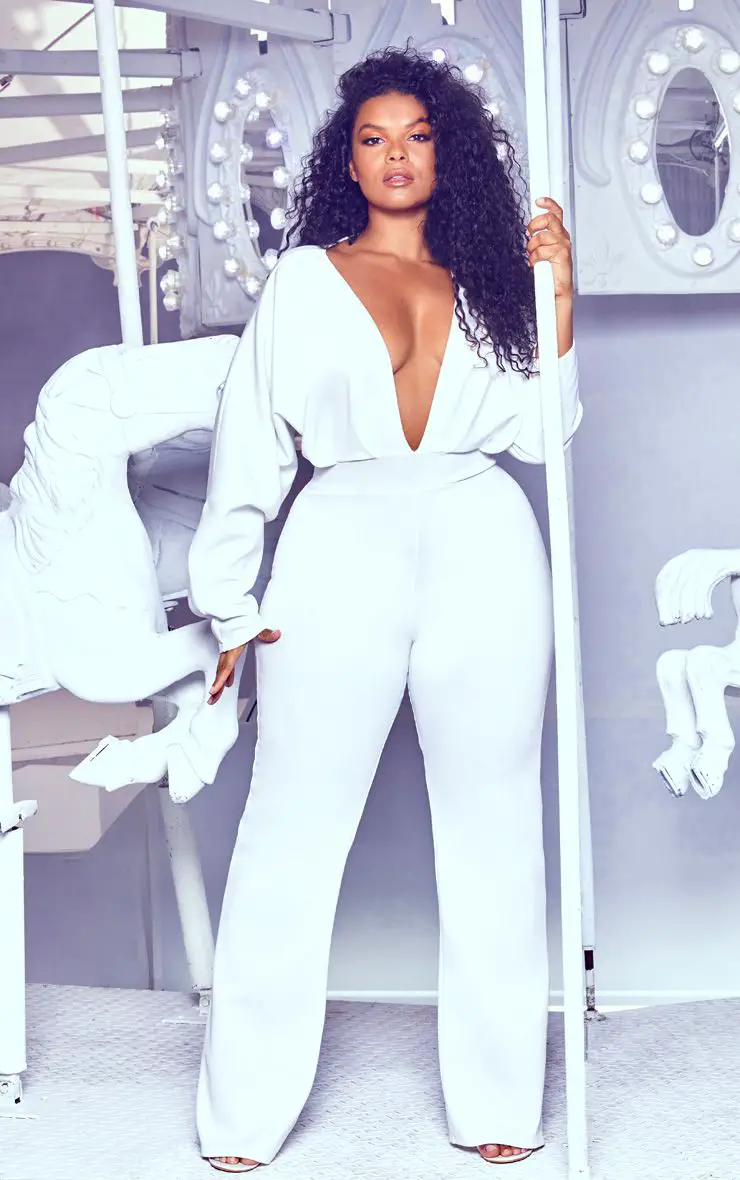 People are going to be begging to be having you as their Secret Santa Pisces! Who doesn't want the coolest babe in the place bringing them a gift?
Especially when you look like a gift yourself in your White Pleated Balloon Sleeve Jumpsuit.
Enjoyed this post? Make sure to pin it!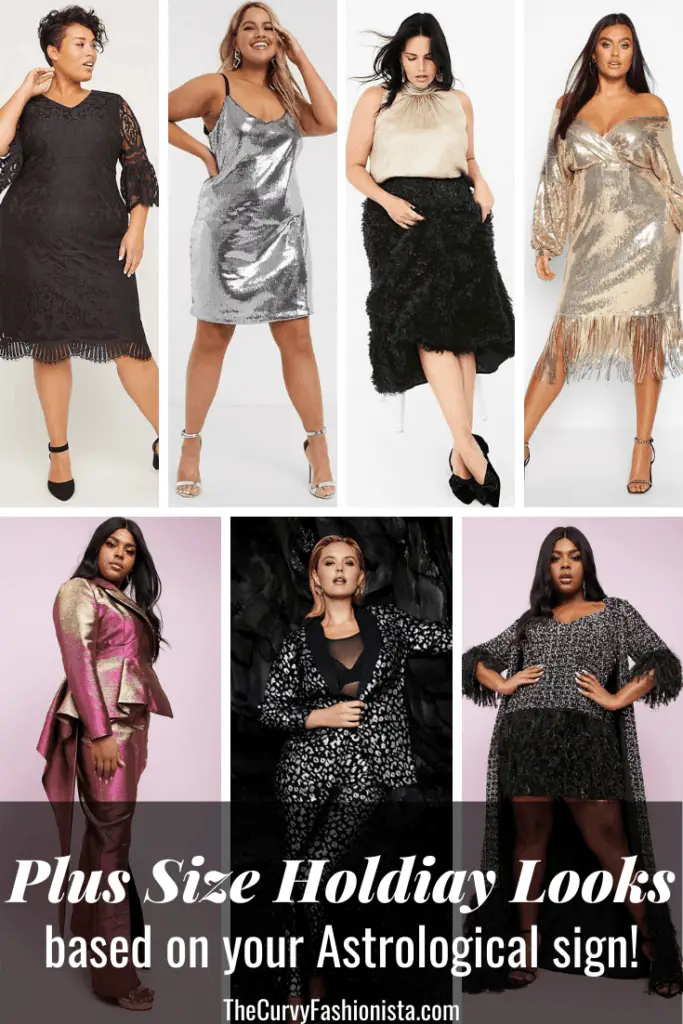 What do you think about these plus size horoscope options? Did we get it right for your aesthetic? Let us know in the comments below!