Backhanded Compliments. I am sure you and I could go back and forth with the many received as a plus size woman, but when I saw this series by Van Scribbles on Tumblr, I knew that I had to feature this series in our latest of plus size art! Granted, this is more than plus size, as she delves into quite a few, but I definitely wanted to feature the plus size picks that Vanessa has fashioned for us!
I mean… most recently, I was on a plane and the man sitting next to me says, "You do not look like you are into tech or are a nerd." Oh. Okay… -_- major side eye.
So before I share with you the initial series, let's talk about Van Scribbles' prefacing post about Giving Compliments! Are you ready?
How to Give a Compliment- by Van Scribbles
I love this and this must be shared everywhere. I promise you that SOME one SOME where can learn from this set!
Backhanded Compliments by Van Scribbles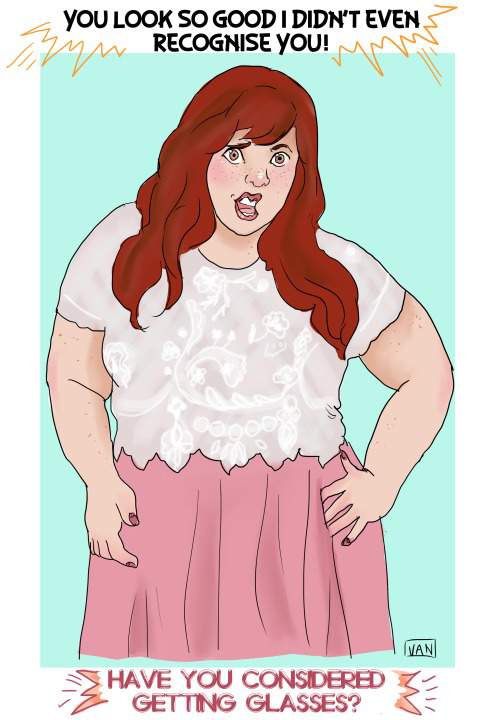 Nooooow which ones of these have you heard? I am sure more than we can count!
You can see and learn more about the other series from Van Scribbles here!
How cool is this? Make sure you share so we can help someone from a future foot in mouth situation! Hehehehe
What do you think? Have you seen her work? Let me know in the comments below!