Timeless. Elegant. Polished. Oleg Cassini.
Last week, we kicked off a few boho glam pieces from Eloquii for Stone Fox Bride and I thought, it is time to share and show off a few more bridal looks and designers! Especially to show and share with you a few of the designers who are catering to the plus size bride for her big day! In the past, I have shared with you Julietta by Mori Lee and today? Today is just as fabulous with another plus size bridal gown option with Oleg Cassini for David's Bridal.
So, when I perused this collection, I mayyyy have gasped a few times, mayyyybe. OMG, so I did. I cannot lie; checking out these dresses has me all in my thoughts, wondering what kind of dress that I would wear for my big day! Hehehehe. Kind of. You know, I never dreamt of my dress as a child. Interestingly enough, I was having dreams of running a business, for reals! Hehehe…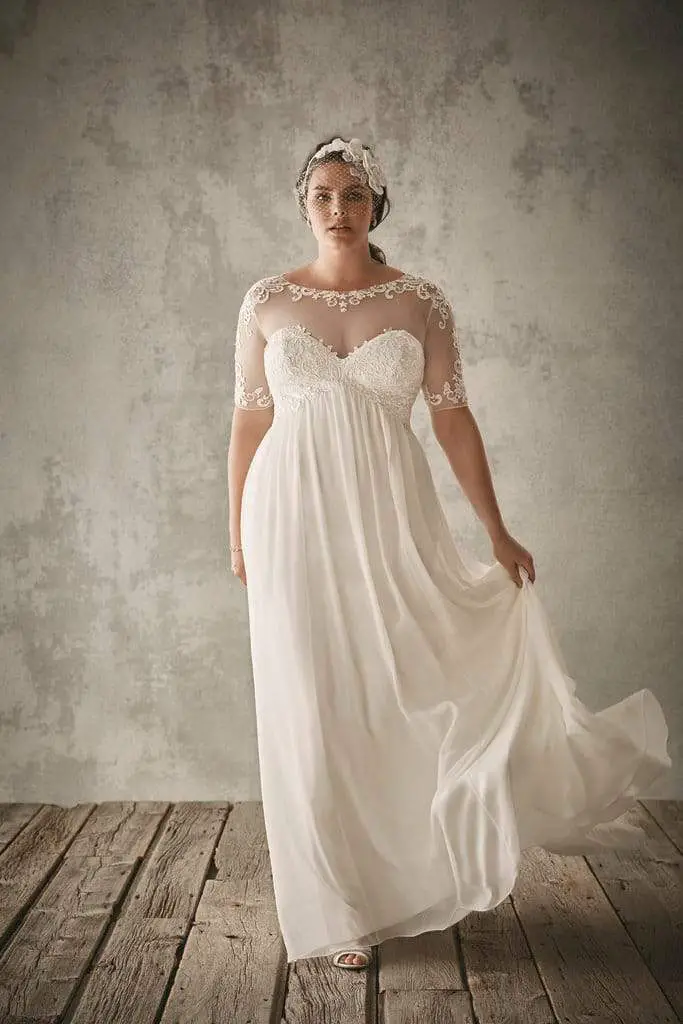 Okay, so the dresses! Oleg Cassini. If you are not familiar with this designer, no worries, I will happily share. Did you know that Oleg Cassisni was the Secretary of Style to the White House and the first lady, Jaqueline Kennedy! Yes, honey. He even created the look for Grace Kelly! But most importantly, in regards to bridal, he created "The Jackie Look!"
And with this collection at David's Bridal, you'll see what I mean! Are you ready?
For the Plus Size Bride: Oleg Cassini for David's Bridal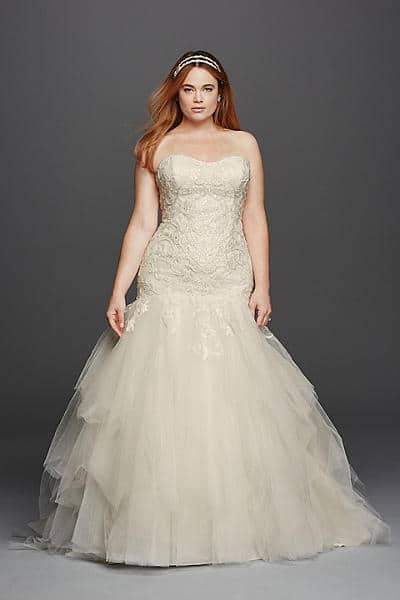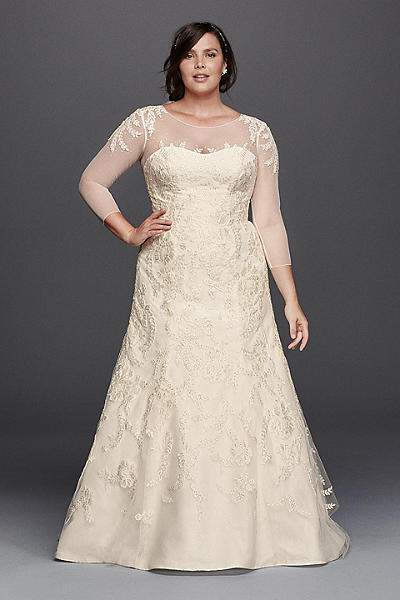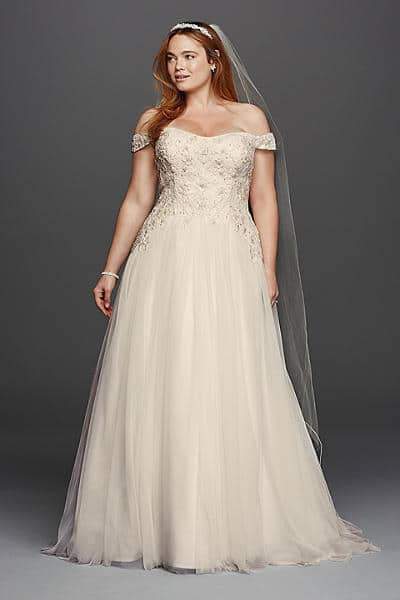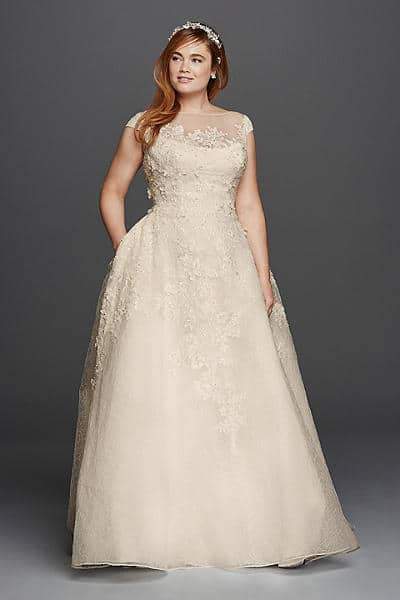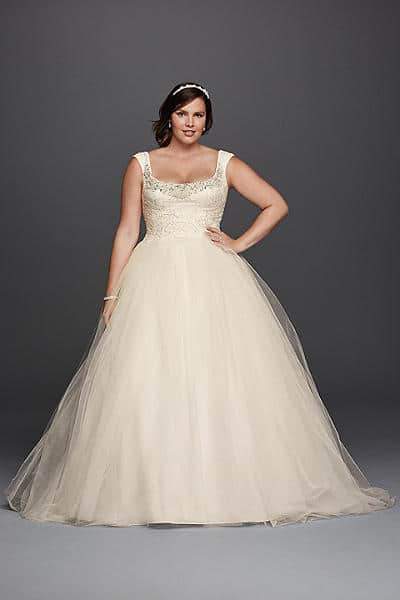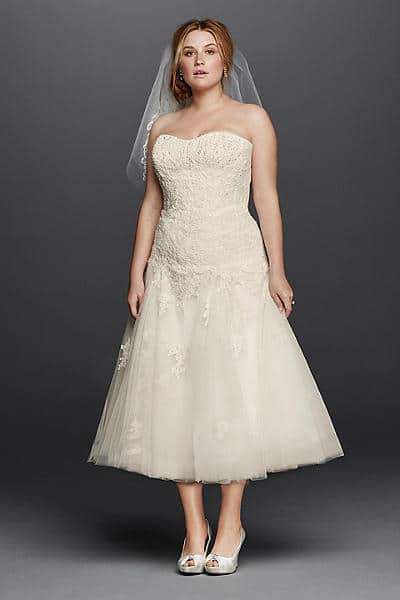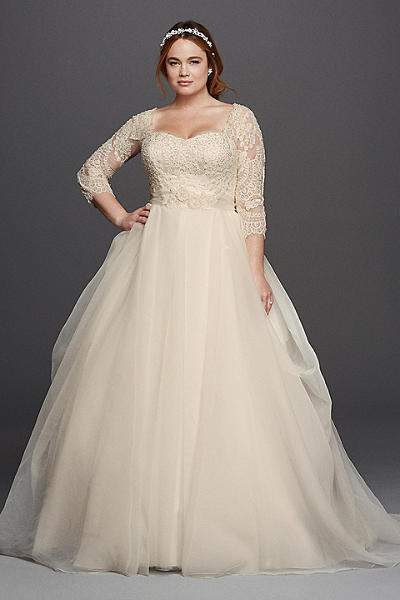 I mean, detail, elegance, drama, divine. Right? Anddddd on some of the dresses you get to see what they look like on other shoppers who tried it on in store! How about that!?!
When was the last time you checked for the designer collections at David's Bridal?

About David Bridal's take on fit:
The majority of women's clothing lines, including bridal collections, are based on a size 8 sample that is graded to create a full range of sizes. The David's Bridal Plus Size collection is designed differently: our plus size fit model is a size 18 and each pattern is based on research gathered from real customers' measurements.
This unique focus on fit and sizing is the reason our plus size wedding gowns fit and flatter you like no other.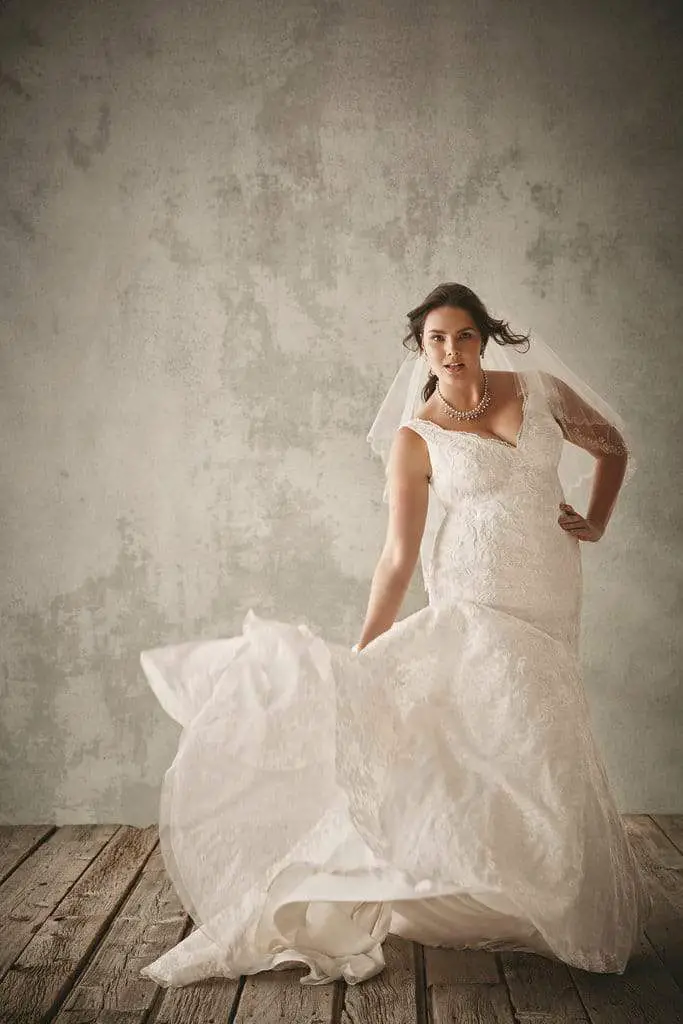 I have two faves from these and the collection is available up to a 26 (in wedding dress sizes)! I mean, what do you think? How divine are these? I am taking a few notes, mayyyyybe.
(I have to get a ring first! Oh, and the boyfriend…)
You can peruse the collection at shop online at DavidsBridal.com!
I will be sharing plus size bridal and plus size wedding dress options and collections all week! I hope that you enjoy and let me know which ones are your faves!
Where did you get your dress from? Where are you looking? Let's chat!