After months of being in the home and hearing fatphobic messages, it's time to start celebrating our legacy, bodies, and freedom.
We interviewed Tigress Osborn, NAAFA's Chair about the first annual Fat Liberation Month.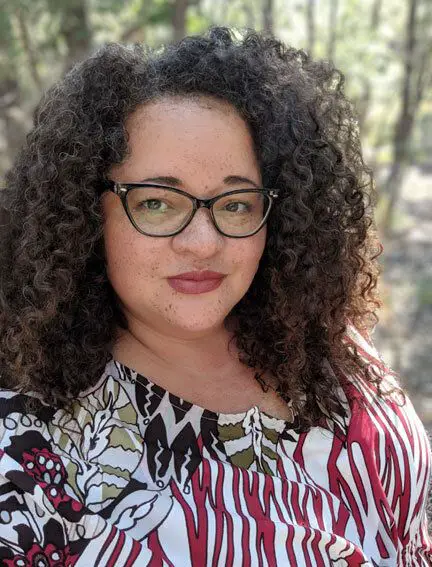 TCF: Tell us about the history of NAAFA?
Tigress Osborn: "NAAFA was started in 1969 in New York by Bill Farbey, who wanted to help empower fat people and create a more just world for his fat wife, Joyce. We worked with Llewellyn Louderback, who had written a piece in the Saturday Evening Post about fat Americans the previous year.
The first NAAFA meeting was with them and a few friends. As the organization grew, it began to expand across the country.
Eventually, there were NAAFA chapters in many major cities, and NAAFA's annual conference became one of the world's most prominent gathering places for fat people who wanted to socialize in a fat-friendly environment and for those who wanted to engage in fat rights activism."
TCF:Why did NAAFA choose May for Fat Liberation month?
Tigress Osborn: "Last fall, guest blogger Clark Beltran wrote a piece for the NAAFA blog reflecting on the importance of Latinx Heritage Month and Pride Month in his life and expressing a longing for something similar for fat people.
Discussions on our social media, in particular comments from Juana Tango, led to us brainstorming how and when we could launch a celebration month for the fat community.
Social pressure on fat people is always high. Still, we know that two times of the year, fat people face exceptional pressure– January because of New Year resolutions and summer because of narratives around "beach bodies."
We also knew that this year summer would be especially fatmisic because of attitudes about pandemic weight gain.
We're hoping that May timing fortifies fat people and counterbalances some of that bias this summer. We're also hoping it inspires people to join us in more fat justice work for the rest of the year."
TCF: How has the Fat Acceptance community evolved since the birth of NAAFA?
Tigress Osborn: "When NAAFA was founded, there wasn't anything else like it in the world. We know there were activists in other realms–especially civil rights and feminism–who were unapologetically fat, but they were mostly not working on fat rights specifically as a cause."
TCF: What are some of the ways that NAAFA is highlighting the Black Community?
Tigress Osborn: "This is only the second time in our organization's history when we've had a Black chair of the organization. We are working to center BIPOC folx, in particular Black women and femmes, in our programming, and we prioritize BIPOC grant applicants in the distribution of our Fat Community Project mini-grants."
TCF: What can we expect from Fat Liberation month?
Tigress Osborn: "We've packed this month with education and entertainment featuring some really cool folx in fat community. We've got webinars, performances, and even a fat trivia challenge, all as free online events. We're also adding lots of special resources and readings to our website, and launching a featurette series, #TheFat15, for IGTV. All of the details can be found at naafa.org."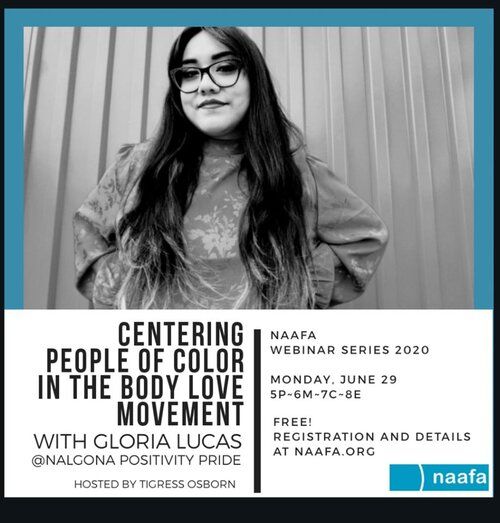 TCF: How is fat liberation helping fat people thrive?
Tigress Osborn: "Just using the word fat helps fat people thrive because it destigmatizes the language about who we are. Identifying unapologetically as fat leads to finding community, gaining support, and understanding that we deserve rights and respect now, not in some fantasy future when we are smaller or more socially acceptable.
You cannot live your best life if you are putting your life on hold until thinner days. Fat liberation also moves people beyond personal empowerment and into a framework where we all know that, as Fannie Lou Hamer taught us, we're not free unless everyone is free.
We have to work together towards that freedom, and it can't wait for weight loss. We deserve it, and we should demand it, for everybody."
Thoughts on Fat Liberation from NAAFA Fat Liberation Month Participants: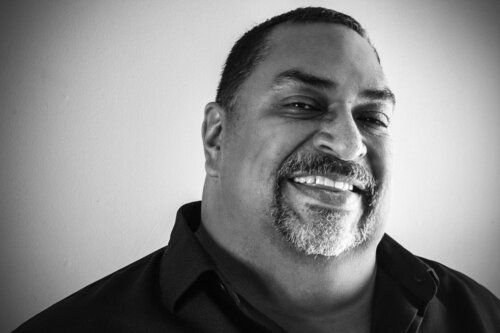 "Fat Liberation means the freedom to live in a society as a fat person without being forced to adhere to ableist limitations/restrictions, judgments, and messaging that my body is wrong, ugly or in need of reduction.

Fat Liberation is the freedom to enjoy my body and my life as I choose, to love who I choose and to be loved in return and know that I am worthy of every beautiful, loving intention without concern for any hidden meaning in that expression of love."

-Philip Barragan (NAAFA Webinar Series, Friday May 7)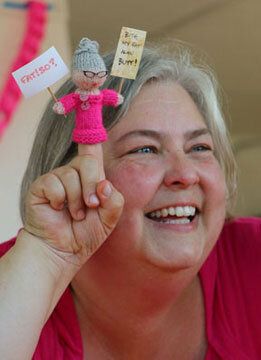 "Fat liberation means we all get to feel at home in our embodiment and fully welcome to participate in society. Fat liberation requires an end to the racism and ableism that inspire anti-fat eugenics efforts.

Participating in NAAFA's first Fat Liberation Month means to me that the fat lib community is willing to claim our identity publicly and with pride in a new and powerful way. I would never have imagined such a thing, when I first came out as fat and started doing fat activism, in the mid-90s. " –

Marilyn Wann (NAAFA Webinar Series on Monday, May 17)
Want to learn more about NAAFA and all the activities they have planned for the month of May? Follow NAAFA on Facebook and Youtube!