Wednesday, September 15th marked a day in plus size fashion history. During the middle of New York Fashion Week, a beautiful thing happened at Rose Hall at Lincoln Center. The wonderful people at Onestopplus.com got together to create a plus size fashion show at New York Fashion Week.
That is something that many thought would never happen, but it did.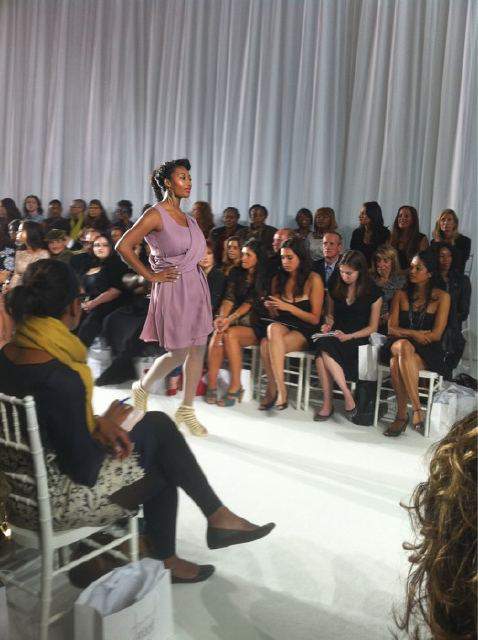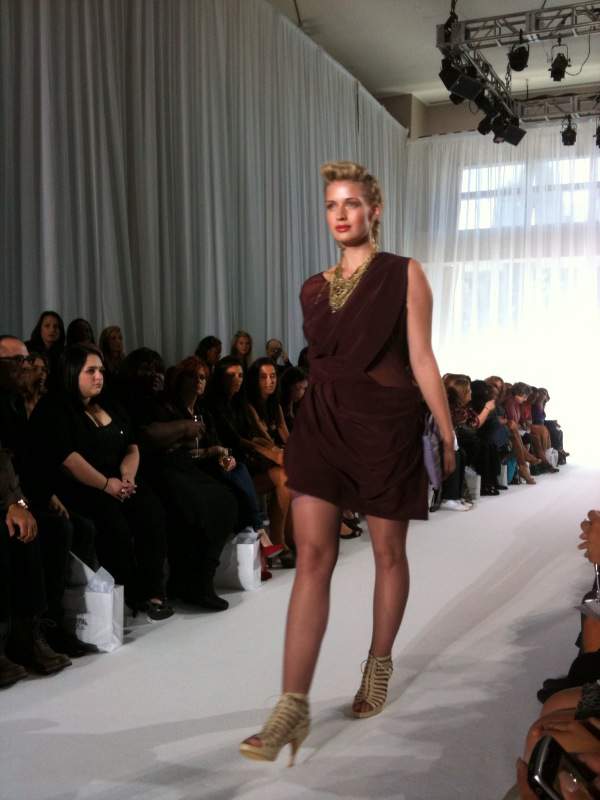 Bringing a New Era to New York Fashion Week With Belle Epoque Collection
Gabby Sidibe, Nikki Blonsky, Caroline Manzo, celebrity stylist and author Phillip Bloch, Marie Claire columnist Ashley Falcon, and designer Monif C were in attendance. Fashion bloggers Gabi from Young, Fat and Fabulous, Tiffany from The Fat Shopaholic, and Christina from The Musings of a Fatshionista were also there.
Models Lizzie Miller, Toccara Jones and Ashley Graham walked in the show, while Emme, Whitney Thompson, and Fluvia Lacerda watched from their seats in the audience.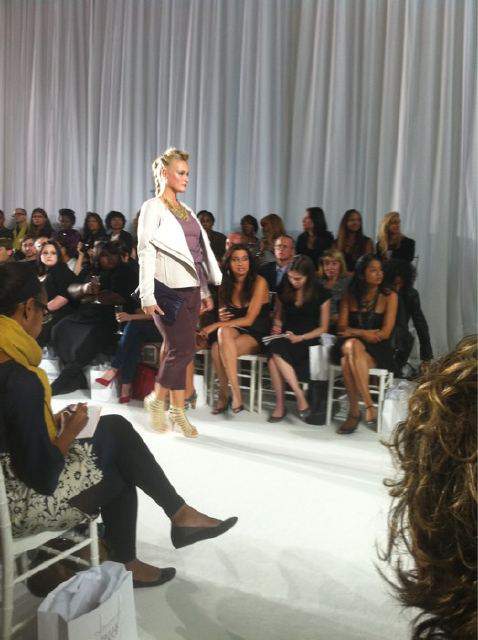 The clothes were stunning.
Everyone there was pleasantly surprised by how trendy, beautiful, and flattering the clothes were. The collection was divided into four parts called Artisan Drape, Acquatica Lace, Ethereal Denim, Cargo Femme, and Guilded Shine. The Belle Epoque collection featured soft pastel and sherbet colors for spring. Light, airy fabrics were shaped into not so short shorts, practical tanks, flowing maxi dresses, breezy tops, beautiful embellished blouses, and carrot pants.
The designers really thought about this collection. They didn't design with the muu-muu in mind. They designed for the plus size woman who is ready for a life of style. Everyone was left wondering when and if these too good to be true clothes would go on the One Stop Plus website. I, for one, hope that not only do these clothes go online, but I hope that they stage another fashion show next season and make this a permanent thing.
What do you think?