This past Sunday, designer Korto Momolu organized a night of fashions and cocktails over at Helen Mills. Do you remember her from Project Runway?
The space was the perfect white canvas to showcase the colorful and intricate collection. Korto Momolu's Spring/Summer 2014 collection is named "Enchanted Fantasy"; and from prints to details and styling, the inspiration definitely screamed Enchanted Fantasy Goddess.
Some of the models were styled in fantastic gold and silver crowns and headpieces that made them look like mythological princesses.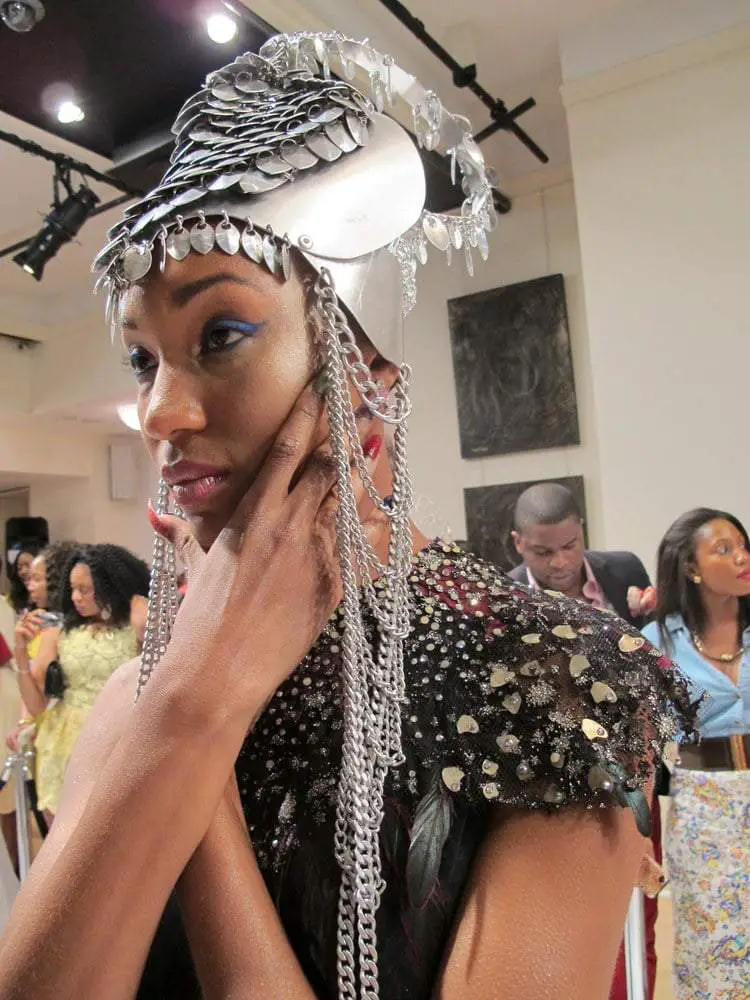 The collection was comprised of pieces in black, off-whites, reds and a colorful leopard print. My favorite part of the designs were the pretty details that make these pieces stand out. Garments were embellished with feathers, metal paillettes and rhinestones that sparkled down the runway.
A dreamy sweetheart strapless dress adorned with feathers, and a pretty gray gown sprinkled with metallic paillettes were some of my favorite pieces of the night. More minimalistic designs were brought to life with sexy draping and colorful fabrics. These designs are definitely perfect to bring the goddess in you out onto the spotlight during your next special event.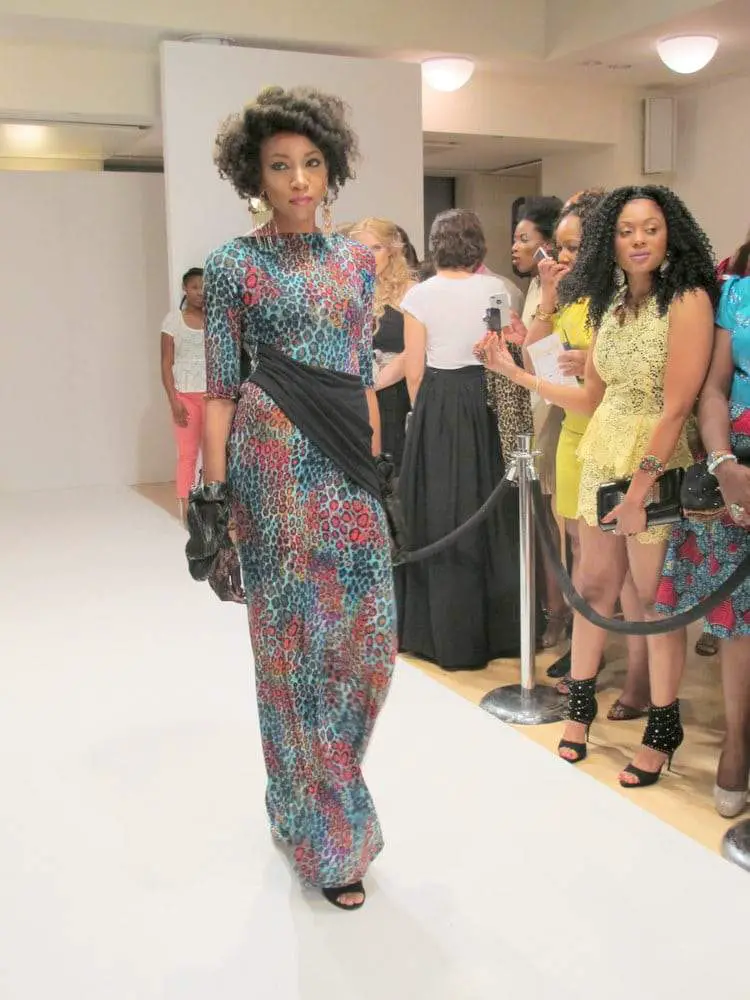 You can learn more about Korto Momulu here, on her website and follow the conversation along on Twitter.
Carla Ortiz is a fashion and lifestyle writer living in New Jersey. As a lover of fashion and a good martini, Carla founded her own fashion and cocktails blog, Haute Cocktail, where she showcases her style, fashions finds and cocktail recipes. She has also appeared on TV as a fashion expert talking about celebrity fashion. Visit her blog at www.haute­cocktail.com
What do you think of the collection? Are you inspired?