Did you know that Atlanta now has a new fashion boutique for curvy brides? Yasssss! Any new physical location for us plus size ladies to shop is always good news! But for my plus size brides to be? THIS is exciting! We were so excited when we heard the news. Finding the perfect outfit to fit our curves is enough of a challenge. Finding THE dress for your big day can be even more of an ordeal. But thanks to the latest arrival, Curvique Bridal Boutique, there is something for us local Atlanta brides for our big day!
Curvique Bridal Boutique opened its doors in Marietta, Georgia on August 29th and we are hyped about what they have to offer the curvy community. Offering sizes 16-30, Curvique Bridal is not only focused on helping us find the right size, but more importantly, they are here to help us find the RIGHT dress.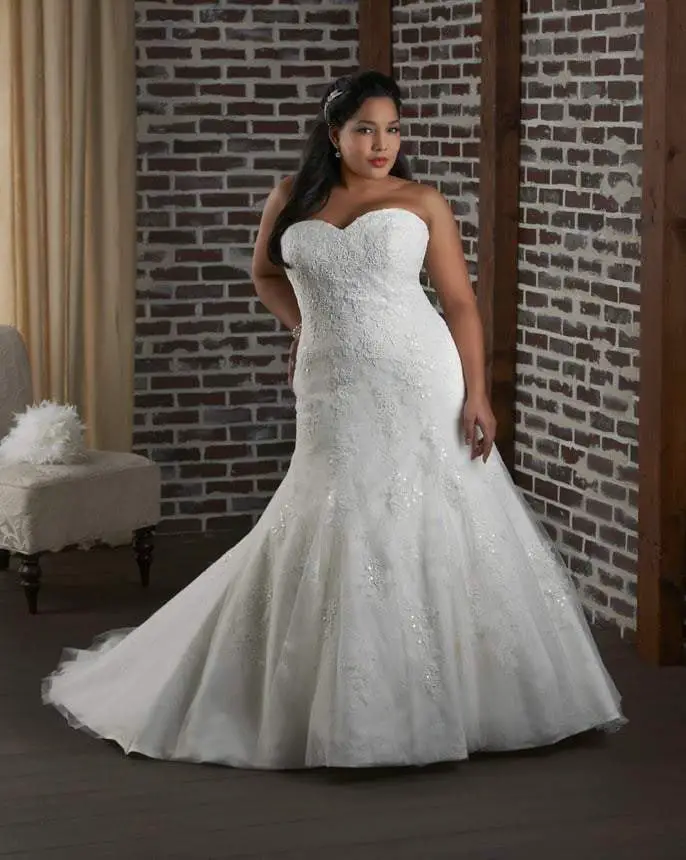 About Plus Size Bridal Boutique: Curvique Bridal Boutique
Founder, Kameisha Johnson says "Curvy brides want beautiful gowns. They want to be able to try on any gown they like and not be told that it's not offered in their size. We cater to that bride and we never, ever ask her clothing size, because she is more than a number."
Curvique Bridal Boutique offers each bride-to-be a private consultation with one of their trained stylists to discuss everything that you are looking for in your perfect dress.
Wanna know what else we love? The price tag!
Curvique Bridal Boutique makes things more affordable by cutting out the middleman.
They still have a high focus on quality craftsmanship as well as intricate detailing that is simultaneously couture and elegant. However, by working closely with manufacturers, they are able to offer the bridal community fabulous dresses at an attainable price point.
They are even offering $99 dresses during their grand opening gala.
Yes! Yes! A thousand times YES!
You shouldn't have to take out a loan to look fabulous on your wedding day. Am I right?
How exciting is this with Curvique Bridal Boutique opening up a plus size bridal shop in Georgia!? If you are looking for your DRESS, they are waiting for you!
Set up a consultation with their bridal style consultants TODAY at Curvique.com!
Make sure you schedule your styling session soon. A little birdie told me that you will be entered to win a FREE wedding dress.
And if you need a few more options, make sure you check out our roundup of the best plus size bridal boutiques and designers!
If you go, be sure to let me know how it went. You know I love hearing details about your shopping experiences.
all images from Curvique.com