KISS Nails were front and center at New York Fashion Week. Gina Edwards, KISS Nails ambassador and lead manicurist for the Rebecca Minkoff and Alice + Olivia presentations, made sure the model's manicures were all set using fresh fall press-on designs from KISS.
Would You Wear Press On Nails?
If you're the type to turn your nose up at press on nails I'm telling you right now you need to stop! Do not sleep on the power of press-ons. They are a chic solution in a pinch. They save time and money for moments when you want your nails to have a moment but can't get to the salon for whatever reason!
Listen, Gina Edwards created bold and chic runway looks using various Kiss products from press-on nails to nail art paint.
Here's what you can look forward to from Kiss Nails:
Rebecca Minkoff's theme was all about the modern working woman
It was a celebration of the way women express themselves at work. The theme was bright prints and colors, oversized silhouettes, and bold but feminine nails.
"As a female founder and entrepreneur, I am continuously inspired by the women around me and women in the workplace who represent strong examples of leadership, strength and grace.

When creating this collection these inspiring women were top-of-mind—I wanted to highlight the modern working woman, her wardrobe, and her environment," Rebecca Minkoff shares
I was actually there and it did not disappoint!
On the flipside, Alice + Olivia unveiled Spring/Summer 2020 looks.
The theme was modern Bohemian Field of Dreams. Edwards created nail looks using KISS Glam Fantasy Nails and KISS Salon Acrylic French Nude Nails. Lilac and white accents were added using KISS Nail Art Starter Kit for lovely pastel looks.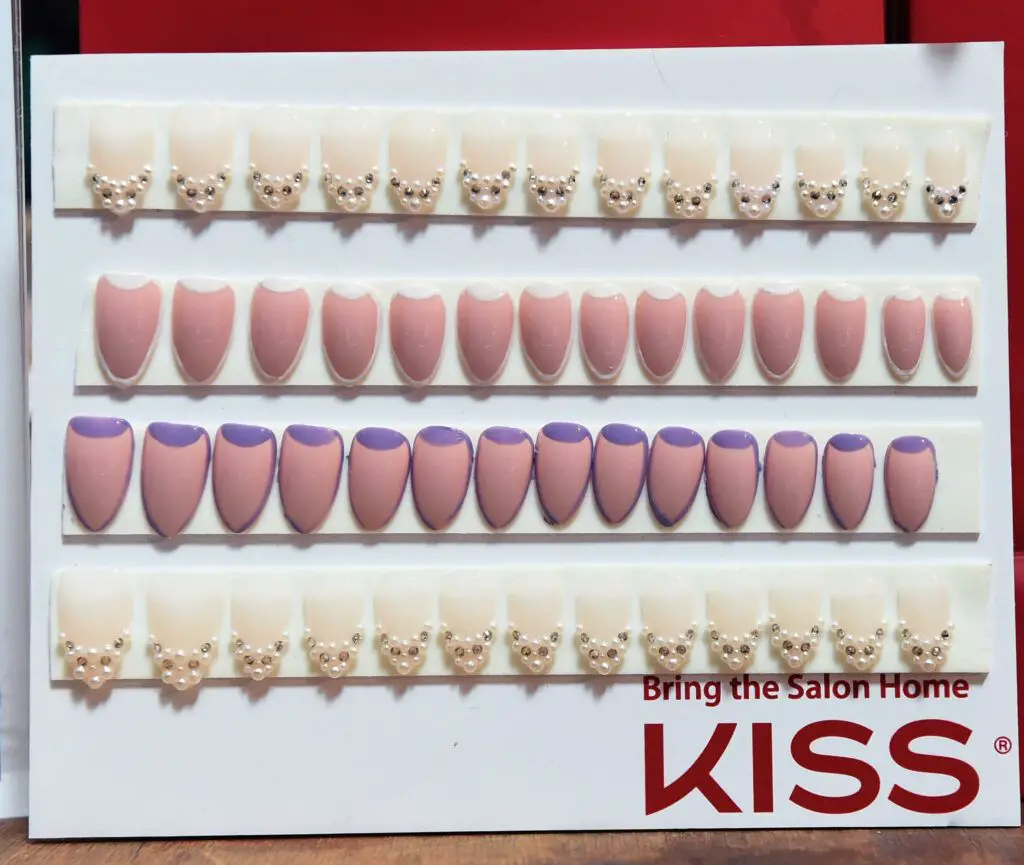 You can learn more at KissUSA.com.
KISS products are accessible at any drug store or beauty store and range in price from $7-$12.
Would you rock any of the above?