With winter right around the corner and people everywhere preparing for Jack Frost to be nipping at our noses it is important that we ready ourselves. Most of us have already cranked up the heater a time or two, so clearly that is not what I am talking about! I am talking about preparing your skin for the harsh and dry cold weather that accompanies winter. I am talking about them lips, honey and how to keep them from being chapped!
One of the many things that you can count on during the winter are chapped lips! Chapped lips are a universal plague, regardless of skin type and it requires both exfoliation and moisture. To prevent this, it requires that you develop a lip care regimen to assure that your lips look nice, feel smooth, and are quite kissable.
This Season's Lifesavers for Chapped Lips!
We all know that smooth, soft lips are important for appearance and kissing because God forbid you have one planted on you and you cut your partners lip with yours. However, there is another equally important reason to keep your lips soft and smooth… Lipstick! Yes, you read correctly, your lip care affects the way that your lipstick looks. For those of you who like me love to wear matte lipsticks, it is very important to maintain smooth and moist lips because it will determine just how flawless your lips are.
Since we are always looking for brands to present to you, that will keep your "chic on fleek," we have a few brands to share with you that address THIS specific issue! You know, just in case you are looking for a few new and new-to-you products that are guaranteed to give your lips life and that ensure your lips survive the winter!

Suki Skincare® ($16.95) 2 step ultra-soft lip kit eliminates dry, cracked lips with the one-two punch combination of suki's celeb-favorite, lemongrass exfoliating foaming cleanser (which tastes like sugar) and the patented 4-swipe formula lip care. Sugar crystals in the cleanser gently exfoliate lips while the balm restores skin's moisture. suki® 2 step ultra-soft lip kit leaves lips revitalized and protected with lasting results.
The Bliss Fabulips Treatment Kit ($50.99) contains everything lips need to stay soft, smooth, conditioned, and plumped. Bliss Fabulips Treatment Kit pampers lips with nourishing ingredients and delicious scents, for a luxurious spa experience at home. Bliss Fabulips Treatment Kit contains: Fabulips Foaming Lip Cleanser, Fabulips Sugar Lip Scrub, Fabulips Softening Lip Balm, and Fabulips Instant Lip Plumper. fragrancenet.com
Jane Iredale Sugar and Butter Lip Exfoliator ($25) Organic brown sugar gently removes dull, dry skin. With no chemical preservatives or synthetic dyes to worry about, eat the sugar crystals right off your lips! Then, apply the tinted lip plumper with shea butter, cool mint, ginger and peptides that moisten and plump. A simple sweep will give your lips a natural, glowing pink tint while plumping and diminishing lines to reduce feathering.
BUT, if these three options do not interest you, you can always try these at home remedies!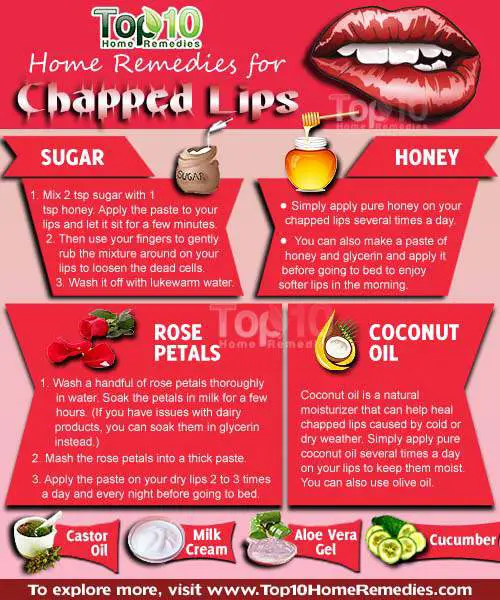 What are you doing to assure that you can pout and pucker up all winter without worrying about dry cracked lip? Have you tried any of these products or are any on your list? Chime in ladies, we want to hear from you!