Let's be honest? Having Google as your main source of finding trends is..ok. But there is nothing that can beat the source,especially when it comes to make-up. Having a 'how-to' guide for the Winter is just what is needed to kick off this season with style and grace. Making sure your facial features are in line with this seasons fashion trends can be a bit complicated.
Celebrity makeup artist and creator of 'Nakeah Cosmetics', Nakeah Fuller, happily gave us the run-down on dodging those cracks in this seasons make-up transition. Also the owner of 'All about Face' Academy and Nakeah Cosmetics Beauty Lounge, this Texas native was bound for greatness the second she picked up a brush.
Working for several household cosmetic lines, including MAC and Iman, Fuller couldn't help but take her well-developed craft and apply it to other areas of the industry. Working with a unique range of celebrities, Fuller took that opportunity to enhance her household name and develop a line with 'us in mind'.
" A Cosmetic Line with YOU in mind"
What essential tips would you give woman of all colors for the winter?
During Winter months it is important to keep both your skin & lips well moisturized. Our Menthol lip balm is amazing for multiple reasons. With Nakeah Cosmetics Lip Balm you can say "bye-bye" to Dry Lips! Lips stay moist and protected with our peppermint infused lip balm. Enjoy a high shine with a refreshing cool minty sensation. The peppermint oil helps give breath long lasting breath freshness.
You can also enjoy the pleasure of wearing a clear lip balm that shines like a lip gloss! It can be worn alone or on top of lipstick. Nakeah Cosmetics Moisturizer – With our moisturizer your skin is sure to stay hydrated during the cold season while having the perfect amount of moisture. Can be applied alone & before applying makeup.
Price Points:
Lip Balm: $14.50
Moisturizer: $39.50
Light tones: Soft golden eye makeup with beautiful red lips.
Medium tones:Deep Gold on the eyes with plum lip shades
Dark tones: Bronzy eyeshadow with gorgeous burgundy tones on the lip
Which special holiday Nakeah Cosmetics products do you use the most during the winter?
Liquid Face Foundation $32.50
Mineral Bronzing Wand for face & body glow- $22.50
Long Lasting Lip gloss- $18.00
What products do you suggest for untamed skin tones?

Oily skin texture?
Our Dual Powder Foundation- This formula is offered in a wide range of gorgeous shades. Applies as a powder and sets flawlessly. All foundations are high def and look amazing on camera.>
Rough skin texture?
Our Liquid Face Foundation – A liquid water based non-comedogenic formula containing Vitamin E. It blends perfectly and never streaks or cakes. A lightweight formula that helps camouflage skin's imperfections. Contains Wheat Germ, which improves skin's elasticity and helps to prevent skin blemishes. Perfect for even the most sensitive skin. All foundations are high def & paraben free. For the best application, use our foundation brush to apply.
Acne? Is it ok to add makeup during a winter breakout?
Great Skin Care = Great Skin! Find time to allow your pores to breathe without wearing makeup. Do not sleep in your makeup. This clogs your pores and you are sure to experience a breakout. During the winter months if you notice a breakout visit a dermatologist as you want to be cautious of allergies while maintaining a great diet including tasty green vegetables throughout the holiday season. It is also important to maintain a consistent skin care regimen to prevent breakouts

Many women have issues with actually applying the make-up. What brushes or tactics do you suggest?
Every women should take a professional makeup course. You would be amazed at the tools, tips & tricks that you're missing out on. Start with a great set of brushes; however seek professional advice as you want to be certain that you're using the right tools to achieve your desired look.
At Nakeah Cosmetics we customized a set that's perfect for every client and their desired look. Our brushes sets are made with the highest quality at affordable prices. Along with the perfect brush case, you can choose unique brush colors for your set in Pink, Black, or White.
List 4 Winter makeup trends that take us from work to dinner:
Day makeup: Soft eyes with a natural lipstick shade. For evening, simply add a darker shade in the outer crease area which gives more of a smokey eye followed by our mineral bronzing powder on the cheeks which gives the cheeks an amazing glow. Lastly, add color on the lips; preferably a lip gloss for a glamorous lip shine.

What advice would you give women who are uncertain of their stance on using makeup?
Wearing makeup actually protects our skin from the sun's damaging UV Rays. Prevent discoloration & aging spots by wearing makeup;as a shield of protection. Our unique brand feels very light on the skin. It's been proven to look both very natural & very beautiful. Enjoy wearing makeup; without having to worry of looking & feeling overdone.
At Nakeah Cosmetics we offer dynamic workshops as we'd love to show you how to properly apply your makeup for both day & evening. It is our goal to show every women how to look & feel her absolute best without having any doubts.
At the All About FACE Academy (our sister company) we offer a full program for those who desire professional training to become a Professional Makeup Artist for Film, TV, Runway, Editorial, Bridal, and Commercial Print. We also offer 5 day workshops, 3 week workshops, and 1 day courses.
Ok ladies- make sure you jot down your 'must-haves'. Just in case, below is a recap of some of this seasons NC most popular products.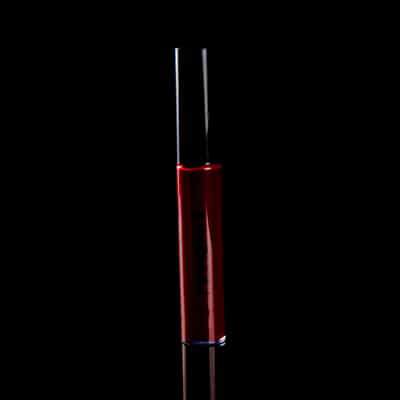 Spunk Evening shaded lipgloss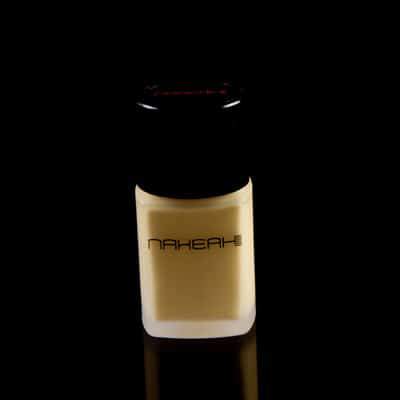 C5 Liquid Foundation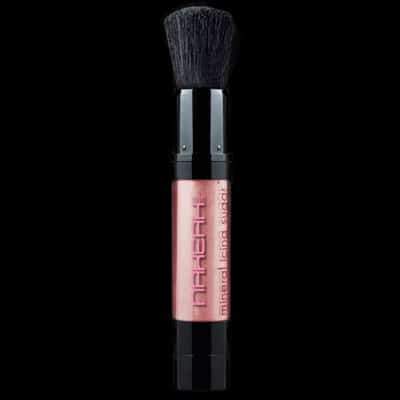 Mineral Bronzing Brush
Bad Bessie Lipgloss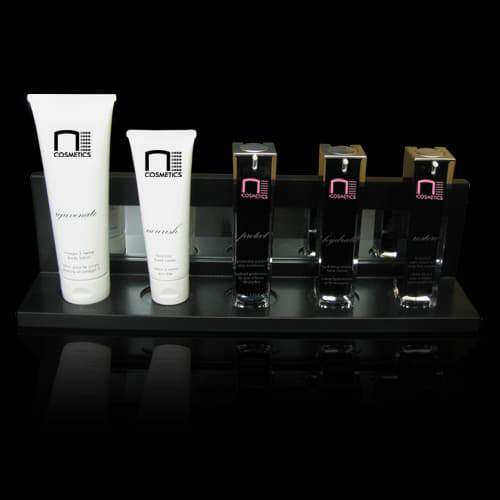 NC Skin Care System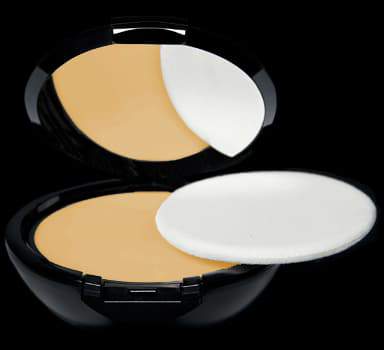 Dual Powder Foundation
Visit Nakeah Cosmetics and All About Face Academy for more information!