Hey fashionistas! If you're anything like me, you love a good hat, but can't fit all that hair up under there, or maybe your head is a little to wide for what sizes are usually available, as per usual. Now that's it's summertime, fedoras, floppy hats, headwraps, and baseball caps are being integrated into everyone's summer styles.
For those of us with big heads and/or big hair, I've gathered 11 styles that come in larger and adjustable sizes to meet all your summer accessorizing needs! From a quirky statement baseball cap, flirty floppy beach hat, straw wide brim fedora, African headwraps, and even adjustable visors!
Check out the gallery below to see all of them!
11 Fly Hats for Big Heads and Big Hair for the Summer!
Jessica London Floppy Sun Hat at FullBeauty.com
Chloe Hat, Available in Medium and XLarge at Sungrubbies.com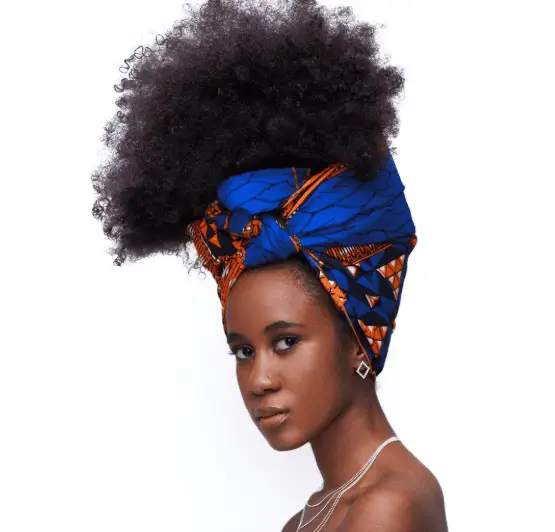 Blue Nubia Headwrap at CeeCeesClosetnyc.com
Colorblocked Panama Hat at Torrid.com
Tropical Floral Baseball Cap

at AshleyStewart.com
Espanola Guatemalan Palm Leaf Straw Hat at TheVillageHatShop.com
Rebecca Derby Hat at Sungrubbies.com
Denim 'Whatevs' Baseball Cap at Torrid.com
Palma Wide Fedora at LackofColor.com
Mixed Print Visor at Avenue.com
Brixton Hampton Fedora at Zappos.com
I just love hats in the summertime, don't you?
Matching a floppy beach hat to my bathing suit, perfectly accessorizing a fedora to a jumpsuit for a rooftop party. If you can't try before you buy, make sure you grab your measurements (yes, literally measure the circumference of your head!) to get the perfect fit when shopping online for hats.
No more avoiding hats because of the fear of being too small. Also, if you're someone with a whole lot of hair, let those locks down honey! I have found that a hat can hold my hairstyle in place all day, and having all that volume looks good. Give it a try with one of the styles above!
Could you see yourself wearing any of these hats?
Which one is your favorite style? Let me know your thoughts in the comments!