In the summer, most of my life is spent in flats. Whether I am heading to a summer festival or just lunging around I my maxi dresses, I find that the most wear that my flats get is during the summer! Over the past few seasons, I have been getting luckier and more excited about the styles of flats and wedges for the plus size woman who has wide feet.
No longer are wide width shoe options sad, boring, and dull. There is comfort, style, and function! As I just wrapped up FFFWeek, a week of walking a bit more than usual around a city, I thought I should share with you, a few faves and picks that these plus size designers and retailers are serving us! Right?!
I must note– I DO KNOW that not all plus size women have wide feet. Had to put that out there. But in this case, finding and sharing a few CUTE flats in wide width, is the focus! 😉
So take a peek at some of fave summer wide width flats!
*PS* to shop the picks, just look for the links in the image slideshow! I give you the name and the link to get them on each slide's page! J
15 Fun & Fancy Wide Width Flats for Summer
Some fun picks right? I have a few of these shoes, and when I tell you that my feet were saved the whole time while I was walking around the city with these flats that had support too! HONEY! So I felt both CUTE and comfortable!
I am a bit bias with my picks, as I did stay within the plus size retailers, Lane Bryant, ASOS, Torrid, and Ashley Stewart! While we were only looking at flat sandals for the summer, there are quite a few other places to take a peek at for wide width shoe options! Forever 21, Payless, Nordstrom, and Evans are great places to scour for that great wide width hunt! All of these brands deliver fashion AND function when it comes to shoes!
Sharing is caring! Pin this image below to share and book mark!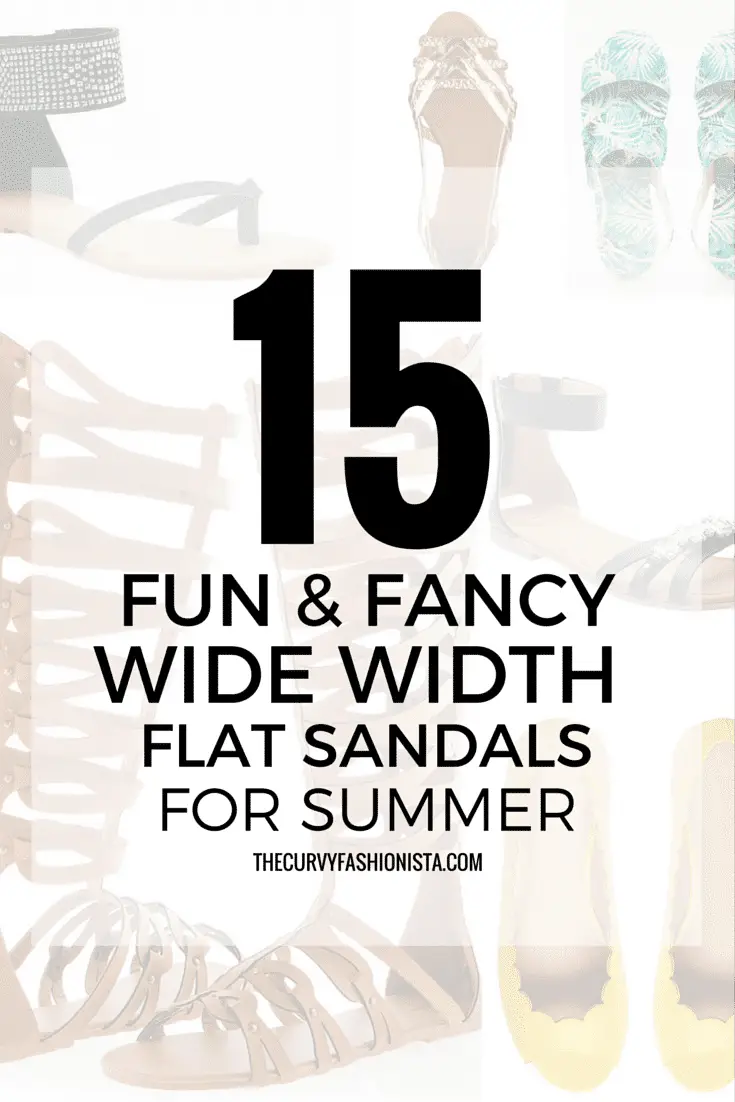 Where do you shop for your flats? Did I share a few that you have too? Share below where you get your flats because, sharing is caring!