A few of you had asked me what happened to Z by Zevarra, and I wondered the same! A new higher end contemporary plus size brand that hailed from Southern California? After spending some time back at the drawing board, coming with strong fabrications, a polished aesthetic, and a passion and drive, Z by Zevarra is back and here to stay with the Z by Zevarra Fall 2014 Collection!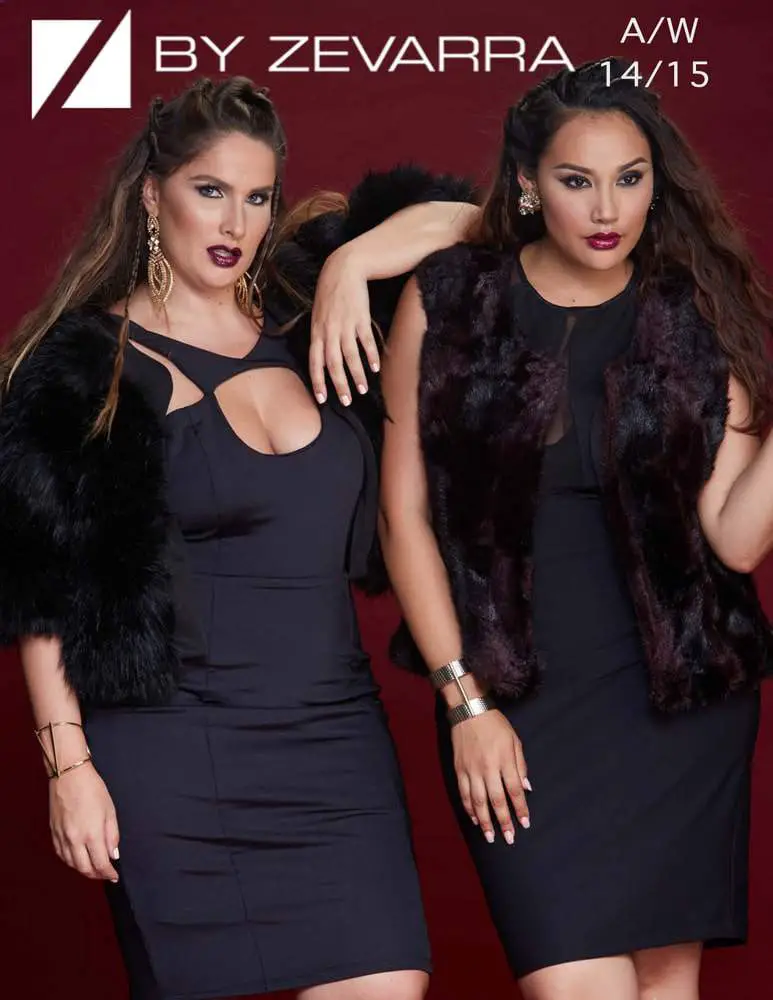 What can you expect? Brazilian and European fabrics in sleek silhouettes on a black and wine background. Clean lines and items that are lines, come with built in shapewear, and have a tailored and polished appeal with an edge- I am here for this! There is definitely a difference from the first collection from Z by Zevarra to today's range. There is sophistication, restraint, polish, and a certain poise about these pieces that scream 'May I help You?' in a I caught you staring, type of way!
Take a peek:
First Look: Z by Zevarra Fall 2014 Collection
When it comes to sizes and fit, some styles will be had at up to a size 4 (26-28). TODAY, she will be releasing 3 to 4 styles, releasing new styles 3 to 4 at a time! So those first looks she will have for sale? These looks right here:
About Z by Zevarra:
"Offering a selection of versatile pieces, perfect for a smooth day to evening transition, Z by ZEVARRA captures luxury with its distinctive, elegant, quintessential, feminine signature for the fashion forward plus size woman."
There were others, that are coming down the pipeline, that I HAVE TO HAVE. That I need in my new Southern Living life! Let me tease you with a few!
SHOP ZbyZevarra.com HERE!
UM. YES?!?!!! I need and am all over these sheer insets with this body conscious silhouette. This wine is curious… I am not sure how it would look on me, with my undertones, but I surely would give the black a whirl! SURELY.
You can stalk and follow make sure you like Z by Zevarra on Facebook, Twitter, and on Instagram for the latest from this plus size brand giving it to you honey!!
What do we think of the comeback? Of the new range? Of the line? Do you have a fave? Let's Discuss…