You have to love options. Plus size options from designers who give us a little bit of everything, to dress our many moods, events, and occasions. For our fellow Curvy Fashionistas who like and crave a little sophistication and polish, today we take a peek into the design world of a woman who is no stranger to the fashion scene, designer Shavonne Dorsey of Shavonne Dorsey Designs.
Selected as the first Plus Size Designer In Residence with the Chicago Fashion Incubator Program at Macy's on State Street in 2011, Shavonne Dorsey's business has expanded with clientele all over the world!
Designing powerfully feminine, sophisticated clothing for women with curvaceous, full figured bodies, Shavonne's designs compliment the many features of our curvy body type.
She is a designer who embodies and understands how to dress up the curves without covering it up! I mean, I am not scared…
"My approach in designing for a full-figure woman is to provide her with garments that create illusions that her body may not posses; such as an hour glass appearance, elongating the legs, or even lengthening a short torso through my designs.

My approach is geared towards creating the experience of sophisticated beauty in a Shavonne Dorsey dress."-Shavonne Dorsey
Shavonne releases her newest collection of smooth lines, draped sexiness and playful patterns, you will truly understand how this designer knows what it means to "Make deals in the day and break hearts in the night."
Take a look at the latest collection from Shavonne Dorsey Designs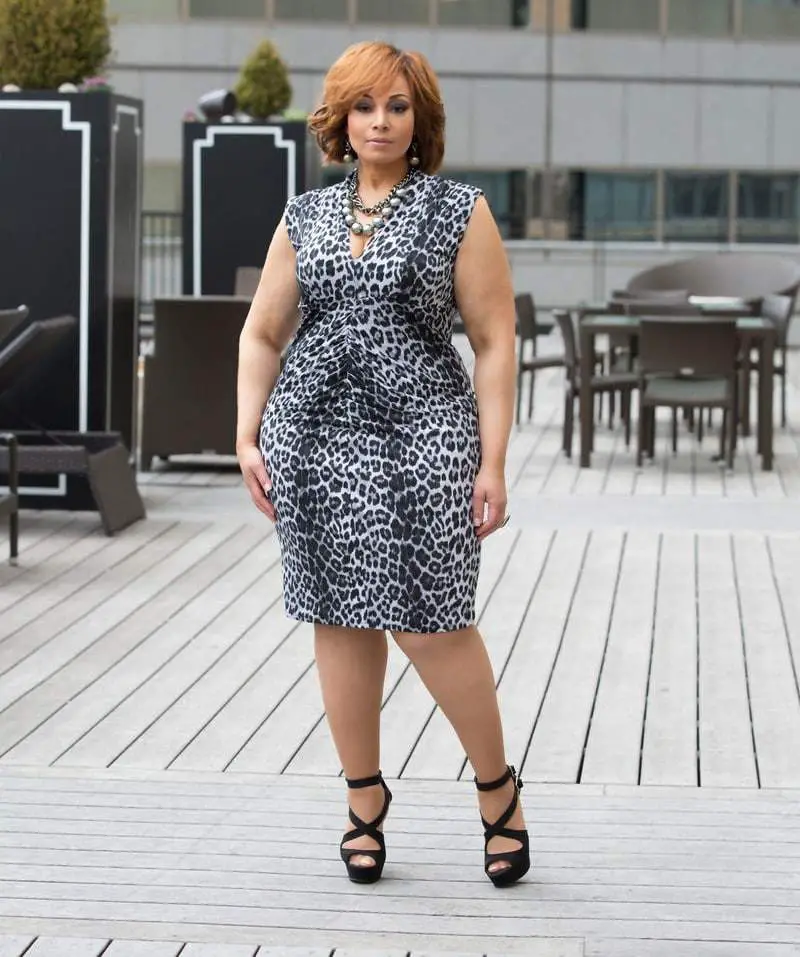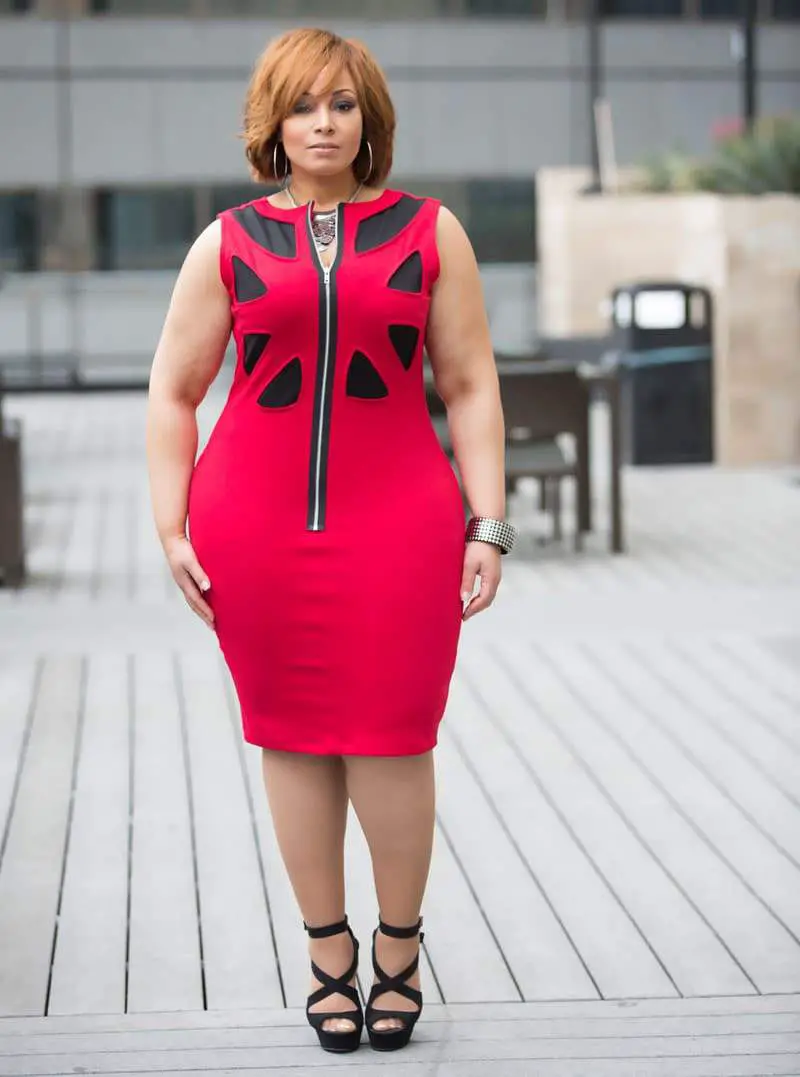 The Black/Red Bree Dress available at ShavonneDorsey.com
The Pink/ Black Bree Dress available at ShavonneDorsey.com
I think it's pretty safe to say that nothing suits a woman's curves like a great fitting sheath dress. Hands down it's the perfect power dress for every women.
I see it as the one item in your closet that elevates both your style and confidence.
And I think designer Shavonne Dorsey shares my love for this closet essential made for every woman. Shavonne Dorsey's line carries beautifully created, unique dresses that wonderfully complement the curvaceous woman sizes 14-24. Ranging in prices $189 to $210.
If you are going to be at the TCFStyle Expo, you will be able to see and shop the collection! Get your tickets at TCFStyleExpo.com!
What do you think? Which look is your favorite? I love the my leopard print!