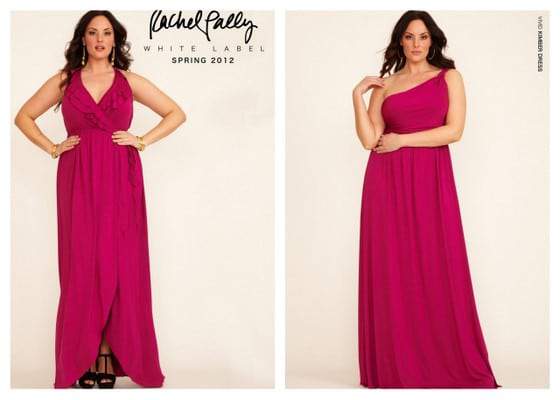 If you already know, I am soooo a Rachel Pally Girl! Her relaxed sophistication and ease of wear along with high quality fabrics that don't fade or shrink when washed, definitely one of my FAVORITE designers! If you don't know, her White Label is her plus size collection!
Last night I attended the Press Preview and got to pre shop her Sample Sale (more on this later while I am at MAGIC Las Vegas!) and I scored, but only to be outdone when I laid my eyes on her newest spring collection! One, you gotta love Miss Melissa Masi who can model the hell out of a dress and caftan, but moreso the patterns, shapes and colors? Right up my alley!
**Side note**
Did you know that Neiman Marcus will soon carry White Label? BUT get this!!! You can only find it in the drop down menu of the collection on straight sizes! UGH! Like no advertising or plus size models… you just have to know that Rachel Pally White Label is Available in Plus Sizes. Ugh…
**End Side note**
Okay…
So I have the entire collection from the Rachel Pally White Label for you to enjoy!
Rachel Pally White Label Spring 2012 Collection
Q.Did you enjoy? Which look is YOUR favorite? You can shop her collection NOW, head over to Rachel Pally to shop!
**Don't forget, if you are in LA, you can shop the Rachel Pally Sample Sale Today! **