I love that more designers are diving into plus size bridal gowns, giving us more options to play in, for whatever your taste and style. A few months ago, we gave you a few plus size bridal boutiques, where to shop for the gown, and earlier this week, a fave designer of ours launched her own version of plus size bridal! Well, today, we have another designer to add to the mix! Hannah Caroline Couture (the uber young designer who debuted her collection at FFFWeek last year) is back for more! On the heels of her second collection shown at FFFWeek, she launches Garden Dreams, her bridal collection!
Garden Dreams in my debut bridal collection and I am so freaking excited about it! All the gowns are available in sizes 0-28 or any size by measurements. This collection also gets rid of the phrase, "I would love this if it had X" because now each of these designs has a list of customizations, including multiple train lengths, sleeve and strap options, color changes, adding beading, and more. Hannah Caroline
So not only has Hannah launched a new plus size bridal collection, but she has given YOU the option to build out and customize almost every element of the dress, allowing for different lining colors, such as having black lace over blush lining, or any combination!!
Let me share a few fave looks with you!
The Hannah Caroline Plus Size Bridal Collection: Garden Dreams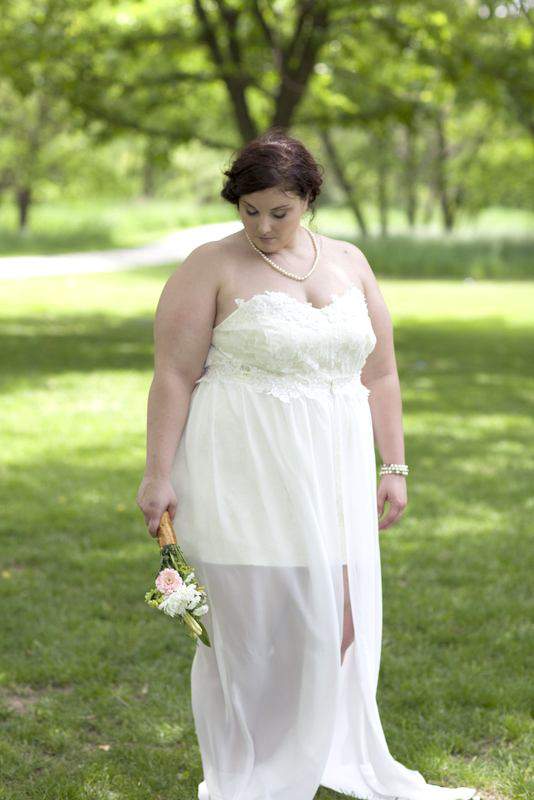 Cheryl Chiffon Multi-way Gown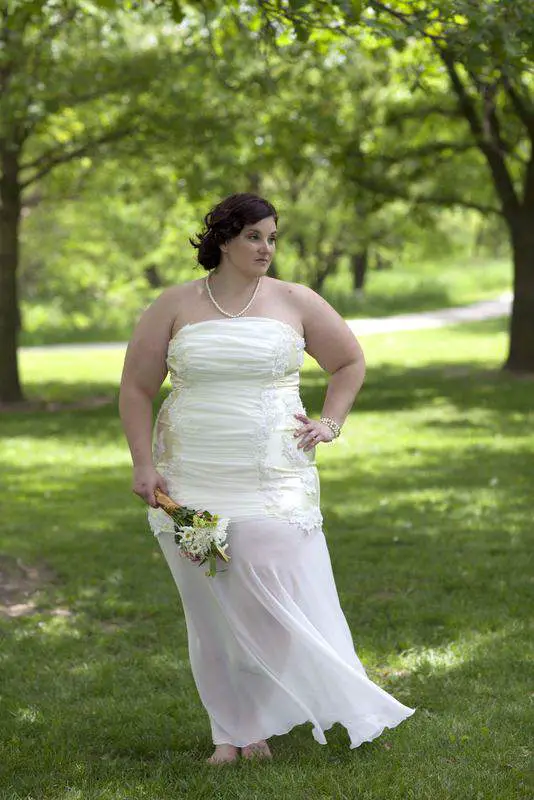 Marcy Mermaid Gown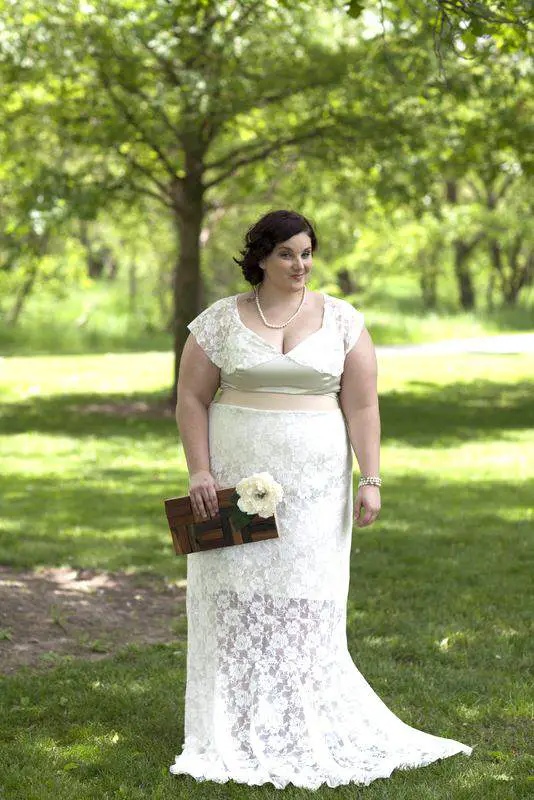 Madeline Mermaid Gown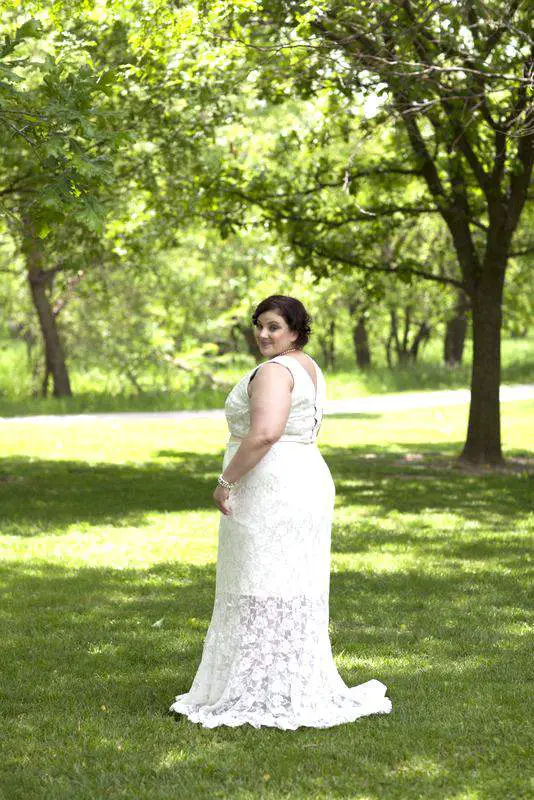 Marie Mermaid Gown
THIS one is called The Marie! Name after me! It is a crop top lace option!

Gwen Layered Tea-Length Gown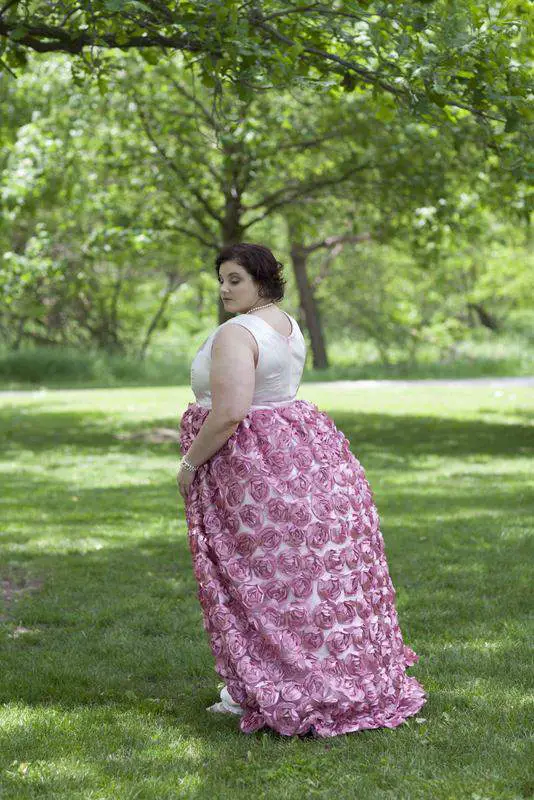 Maui Multi-Way Rosette Gown
Maui Multi-Way Rosette Gown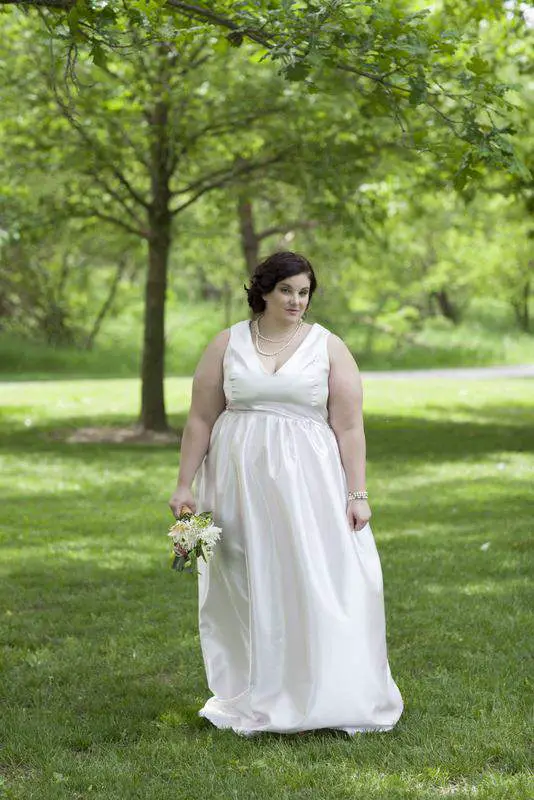 Maui Multi-Way Rosette Gown
Named after Maui of Phat Girl Fresh!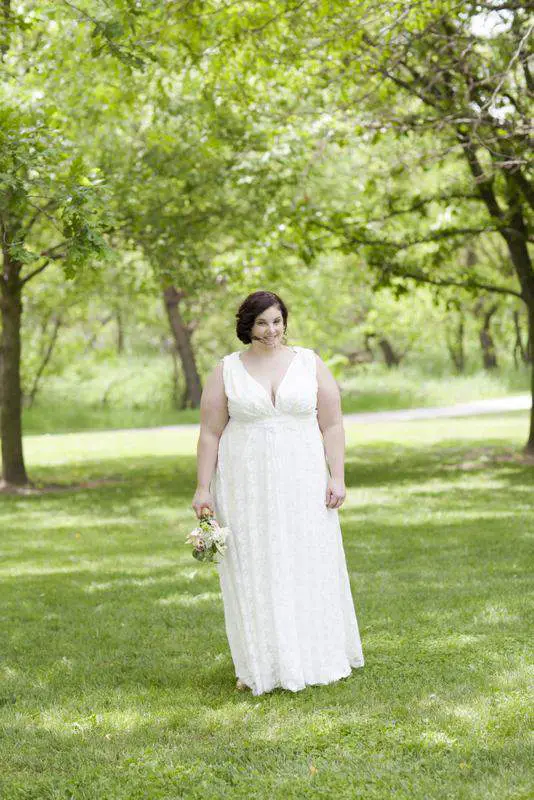 Natasha Goddess Gown
How cool is this plus size wedding dress collection? The crop top options? The boho bridal vibe? The Marie Dress???
Um. You guys, she named a dress after me! ME?!?! Her two-piece lace dress, she named Marie! She sent me a note to let me know and I promise you I had tears. To know that I have impacted someone to the point of inspiration and naming of a garment? I am humbled, elated, and geeked! Not only me, but even another contributor, Maui!
Shop the Hannah Caroline Plus Size Bridal, NOW at hccbridal.com!
"All the debut collection styles are named after people that are important to me, including my mom, grandma, great-grandma, and bloggers that have helped me build my brand into the career I have today!" Hannah Caroline
You can shop the collection and she even ships the dresses for free! And if you need it fast, she can have it to you in as little as 6-8 weeks! With dresses starting at $950, "no bride has to settle, regardless of style, size, or timeline!"
Which pieces speak the most to you? Are you looking for something different, interesting, or unique for your big day? Let's chat about it!