Looking for more plus size fashion inspiration and new places to shop? Check out the latest from SoCal based indie designer, Domino Dollhouse! No stranger to the blog, Domino Dollhouse is an indie label by Tracey Broxterman, a really dope woman chasing her dreams and giving the plus size woman a place to shop!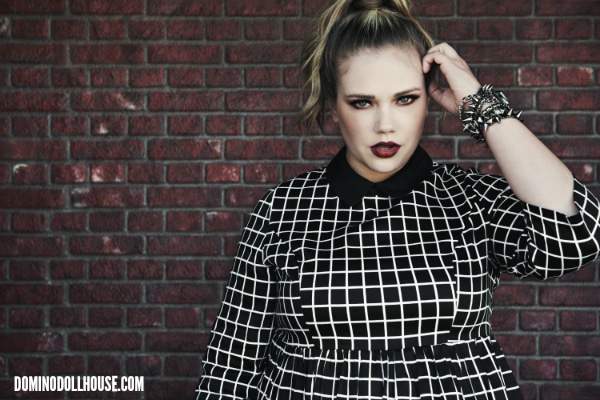 "Doll Parts" is a nod to 90s riot grrrl/grunge culture and quite playful. For the rocker girl who has such a playful tude and who lives life boldly, all at an accessible price! Tees, animal prints, skater skirts and black and white? Definitely worth checking out! Prices for the Domino Dollhouse collection range from $35- $65! Woot! And with her collection with sizes up to a 4X AND with international shipping, Domino Dollhouse is an indie label that is literally rocking out!
I have a few faves that I peeping from the collection and I want to share with you a few faves from the "Doll Parts" look book!
"Doll Parts" Domino Dollhouse Summer Collection
I need both tees and the black and white dress! I know I do not have the most cake, but I can pretend I do when wearing this tee! Hehhehehe
I love that there are so many types of indie designers providing an array of looks, styles, and price points to match the myriad of plus size women!
What do you think!?!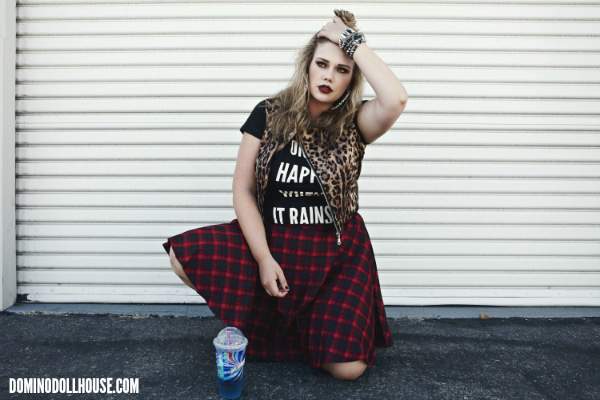 The collection goes live, later today and make sure you check out DominoDollhouse.com!
What do you think? Is this a collection that you are geeked about? Can you see yourself playing in a few pieces? Let's talk about it!