Looking for a great plus size party dress for New Year's Eve? Are you going out with the boo, hanging with the family or hitting the town with your girls? Me? Well, my family keep it low-key in our jammies.
BUT if you are headed out for a night on the town, finding that perfect New Year's Eve plus size dress is easier than ever with the variety of plus size brands, designers, and retailers, and of course, we are here to help you find that ONE!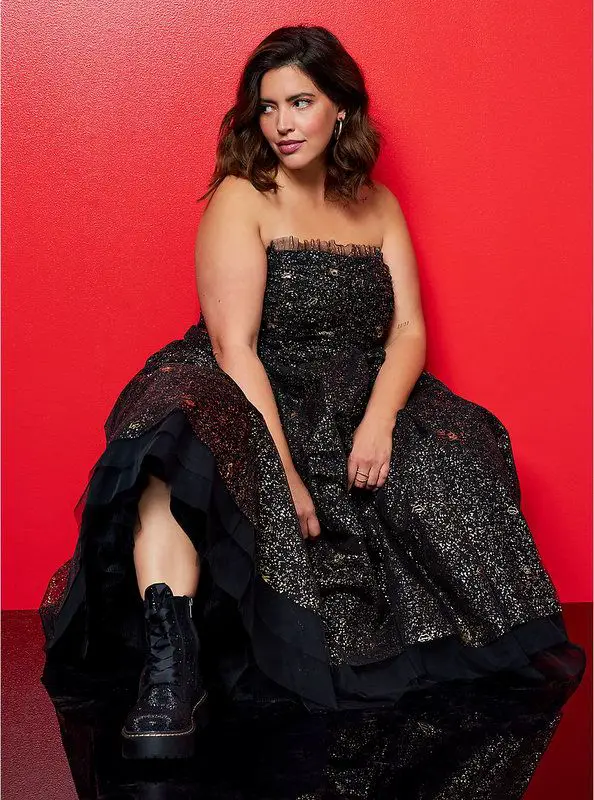 So what style of New Year's Eve Plus Size Party Dresses are you looking for?
If you want a segzy floor length number, we got you. A shorter frock to show off the legs? Fancy a little lace or sequins? We got you covered and if you are looking for a more specific look, check out our top picks with velvet holiday dresses and our Sequins dress roundup!
To help you out, we have a few plus size party dress ideas that span style, budget, and tastes! Just take a look! Scroll down to see our latest finds for the New Year's!
Cute New Year's Eve Plus Size Party Dress Ideas
As The Curvy Fashionista editors, we write about stuff we love and think you'll like, too. We often use affiliate links, which means we receive a small share of the revenue from your purchase. This does not affect the amount you pay for the product in any way, shape, or form.
Looking for a fun plus size party dress for New Year's Eve? Check out these New Year's Eve plus size dress ideas that are sure to wow!!
Did we just help you find your ideal plus size party dress for this New Year's? How much fun are these plus size party dresses! Right? And some of them double as awesome dresses that you can rock again throughout the year!
We made a point to include a variety of options for the varying tastes that you have. We took into consideration pricing, the occasion, and personal comfort into account! Strapless or covered up, we have a few options to play in…
I am quite partial to the gold and sequin number from Chic and Curvy and the sequins number from Eloquii? I am also digging this vampy Fashion Nova number!
Basically, whatever mood, there is something that you can own and rock for the New Year's and beyond! No matter what you are looking for, one of the really cool things is that there are more than a few New Year's Eve plus size party dress options AND places to score that dress, that matches your budget!
Make sure that you check out the brands listed for other outfit inspirations and the deals that can be had!
Do you already have your dress for New Year's? What are you rocking? Which one of these speak to you the most? Let's talk…