I love newness. The newness of seasons and weather brings about new and fun and shiny things to play in for the season and right now, as we are in the throws of fall, Holiday look books are teasing us and Addition Elle gives us this today, so beautifully done! If you have been following us on Facebook, then you saw the look we teased. Well today, we are sharing with you the Addition Elle Holiday 14 Look Book and talk a bit about our faves, the collection, and why we love it!
When it comes to fashion for the holiday season, what do you think of first?
Dresses, sequins, Christmas, clothes, the cold? In my new home, we are thinking of the decadence of layers, furs, sequins, and drama.
YES HONEY, YAAAAAAAAAAS. And if anyone can serve up a great look book, it is Addition Elle and we already have a wish list!
Mmmhmm. Let me share:
Deck Your Curves in the Latest Addition Elle Holiday 14 Look Book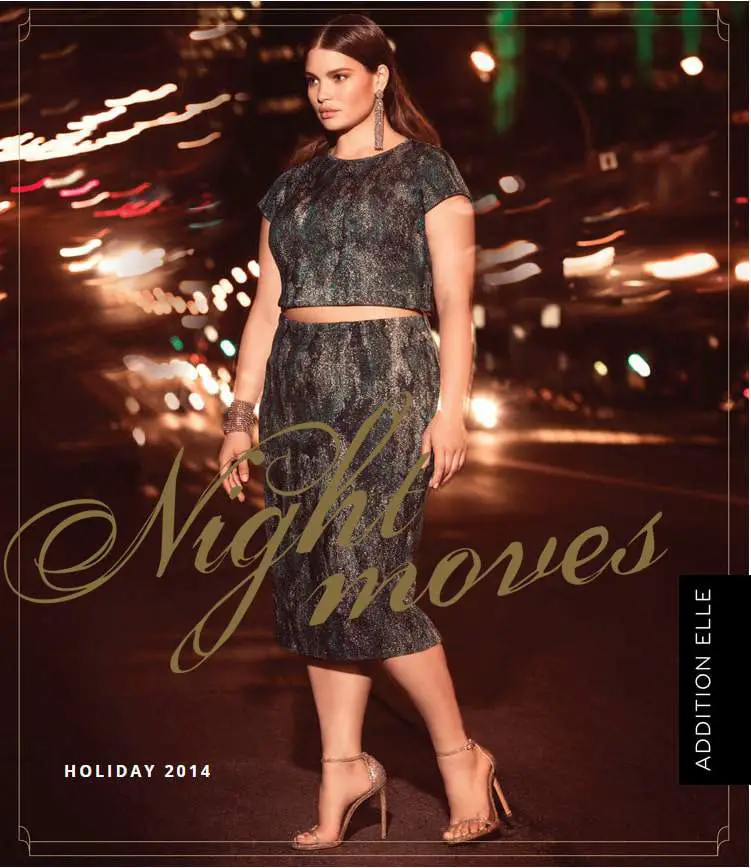 Did you see that Yes Sir Sweater? I need immediately. YES, Sir. Oh! And the Caviar Beaded Dress? I can already see this being worn well into the spring and summer season! I am here for it. The Drop Lace Dress is QUITE sweet! I love the options here and dig the perfect settings for the looks… I can see myself in these- can't you?
What is even better about the look book is that you can shop most of the looks NOW! YEP. This Canadian brand DOES SHIP to the US, is available in sizes 12-26 you are sure to find more than a few things to play in for the holiday season! Right?!
Right now, they have this really cool Instagram contest going on right now! By choosing your fave looks from the look book, tagging them on Instagram with #WinYourLook, and submitting it to their page, you have the chance to win you look from now until December 15th! Cool huh?!
Which pieces called out to you? Do you love the holiday time? Which fashion pieces do you snatch up for the holidays? Let's chat about it