Yes, I know… it has been a few weeks and let me tell you, this month has flown by! Right after my party, I got sick and then crazily exhausted… it has been a roller coaster of emotions and feelings… HOWEVER, I HAD to do my recap to share with you all the fabulosity that happened around my party at the Club Nokia VIP Lounge!
First things first, I must give love to Chenese Lewis who gave me courage to even throw a party for the blog! I was terrified. I was afraid no one would come, it would suck, and every other fear of stepping into something or one's own next level… THANK YOU Chenese. THANK YOU.
Next, a HUGE thanks to Miss Dunnie O for producing an event that has grown immensely over the past few years! She has helped me through my freak outs, my worrying, doubting, and Virgoisms! Thank you boo! But this event! There were sooooo many good things to share and talk about!
Check out the TCFTurns5 Video!
Like for example, we welcomed plus size hosiery brand, Sonsee Woman, all the way from Australia! They came on as my title sponsor to launch their brand and to give US a new resource of tights and hosiery! And for the party, they made sure you knew who they were! I mean… helloooooo men!
Addition Elle ventured down from Canada as another sponsor and joined the ranks with Lane Bryant and City Chic! With the help of them, we were able to lock in an amazing event for all the fashionable and beautiful women and guests who attended! MY family came in deep too! I cried even…
Check out a few Fun pics from the TCFTurns5 Party!
See the rest on the TCFTurns5 Curvy Fashionista Facebook Album!
Thanks to Pose Magazine as our media sponsor, we had Merciful Photography snapping us throughout the night, capturing some of the coolest moments! Chidi from Deep Blue Media for capturing the video! But what is a party without music? Dj LalaLand hooked it up and Dj Bhen closed us out for the night!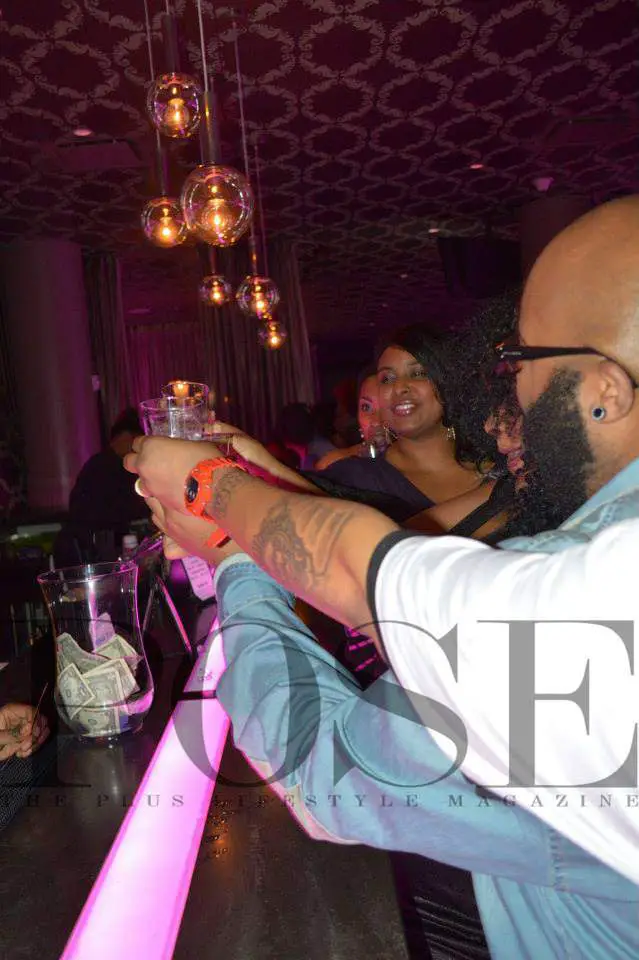 But let me also thank our fabulous gift bag and door prize sponsors!
TCFTurns5 Gift Bag Sponsors
Addition Elle, Becca Etc Swimwear, Hanky Panky, Tropic Isle Living, and Veronica Marche!
TCFTurns5 Door Prize Sponsors
Sealed With A Kiss Designs, Becca Etc Swimwear, HauteLook, Monif C Plus Sizes, Nordstrom Encore, Rachel Pally, SensatioNail, De'Ba Designs and Hips and Curves!
Thank you again to all of you who came, partied, took shots with me, danced the night away, and ate amazing cupcakes with me!
Here's to the next year!