It's clear that in addition to blogging myself I stalk blogs and happily follow their journey. Crazy enough, I can't even remember where I met Christina (of LoveBrownSugar.com) from but I've become totally engaged in her blog journey, uber jealous of her editor perks, and man does she have a super gorge vintage meets urban style.
Christine contributes to a number of glossies like Uptown Magazine, VIBE, and here recently Essence, and of course shares every single glam moment with us. I've had the opportunity to chat with her during my NYFW visits but I wanted you to get a glimpse of her vibe.
Here's a few random sentences that I asked Christina of Love Brown Sugar to complete: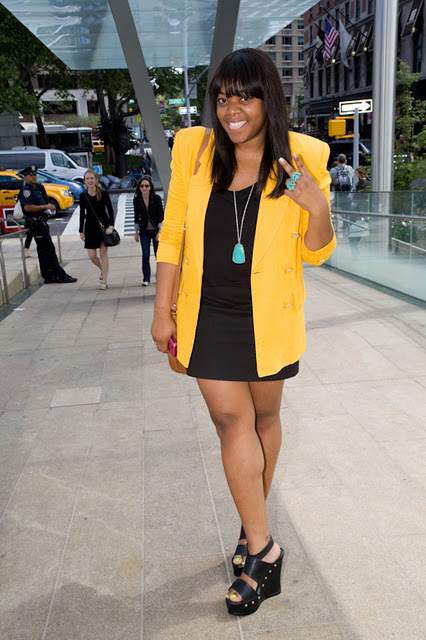 I remember my 1st published article back in college. It was a fashion article about getting a designer look for less. I was on founding staff for a new magazine on my college campus called The Walk. At the time I was an assistant fashion editor and just completely overjoyed at the idea that my words and thoughts about fashion were finally in print! It was a dream come true.
My parents taught me to remain humble in everything I do. Nothing is promised and every blessing I've been given has come from above. So throughout life, I've kept that lesson and made it a part of my daily living. I'm confident but I try not to boast or give myself too much credit. And I always find the time to give thanks.
Everyone should know that I am kind of a nerd haha. I love fashion and I love my creative side but I did go to business school and I do have weird quirks that only come out when you spend time with me. For example, as a child I used to be, like, a spelling bee champion. And I used to compete in these storytelling contests in elementary school. I traveled around to local competitions reciting stories out loud for sport. Sometimes, I would randomly recite them in front of family and friends. Don't judge lol.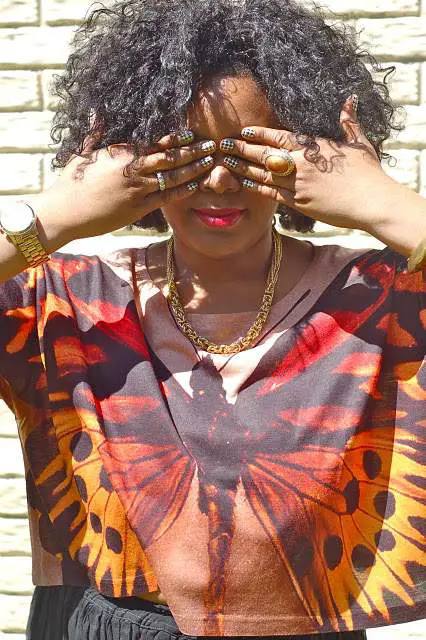 Half the battle of blogging is putting in the time and energy to be consistent. That's a constant struggle for me because I work full-time and I have freelance work and other projects that I do to pay the bills. I really do commend those bloggers who have the ability to blog full time because if you don't, it can be a challenge. But with everything in life, if you love it – you make time for it. And that's how I feel about blogging. I may miss a few hours of sleep but it's all worth it when people love my work.
At my first internship I was extremely nervous and a little intimidated. I got my first real internship working in the Designer Women's Shoes buying department at Saks 5th Ave. It was based in their NY corporate office so there were all these fierce women in amazing designer clothing and of course, amazing shoes. And here I was in Steve Madden heels and H&M threads haha. But I made it work! I've never let my lack of designer funds inhibit my creativity and style. I worked my butt off and I looked good. No one had to know I wasn't decked head to toe in designer. I let my hard work speak for itself.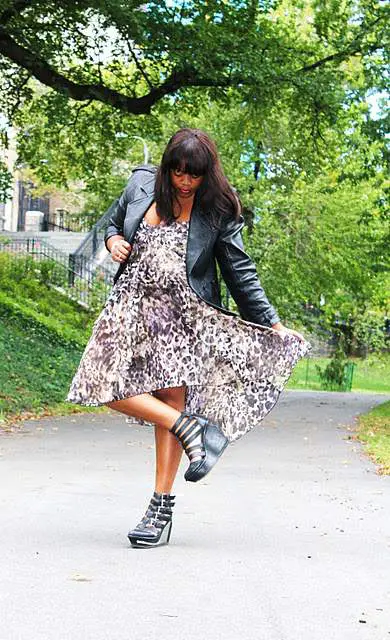 Dresses and sequins are two of my best friends! What else is so quintessentially girly and glam? I do sequins in moderation. There is a such thing as too many sequins lol. But dresses? I could wear them all day, everyday. I love them more than jeans! (Is that a sin?) I'm definitely a girly girl, so dresses line my closet from front to back.
An idea I would try is skydiving. I'm totally the anti-daredevil but something about it intrigues me. Don't be surprised if you see a "Kickin' It: Skydiving with LoveBrownSugar" post some time soon.
If you can combine low-cost with high-style, you're winning in life. That's my favorite combination.
If I could interview anyone it would be Beyonce and I would ask her all the unconventional question's never normally asked. I wouldn't ask her anything about her music. I would ask about her first love, her favorite dessert, her favorite childhood movie, and what she would name her first child. These are all things I genuinely want to know but she's never answered.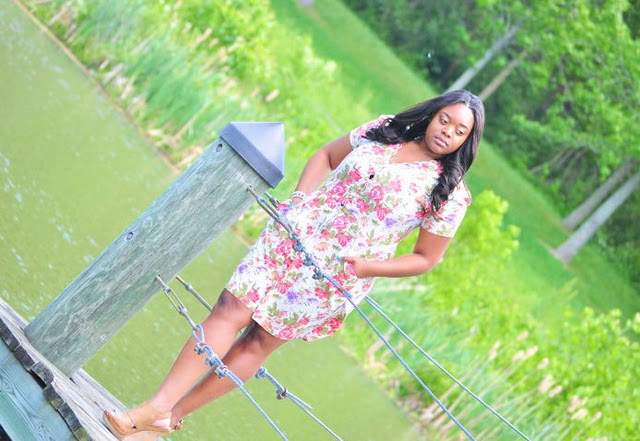 3 things fashion bloggers should do are
A) Make a plan – know what you want to blog about and figure out how you'll get your thoughts across in a unique way. The blogosphere is over capacity – the only way to stand out is to be unique.
B) Get involved – if you love to shop, get involved with local boutiques and shops that could use some publicity. People are always so dead set on being the next Coach collaboration or being an ambassador for some mega brand. But there are tons of small, up and coming brands that would love to partner with you too. Take advantage of that!
C) Have fun! Don't get so caught up on being the next big "thing" that you lose sight of why you started blogging. Do it because it brings you joy. Whether or not thousands of people are reading shouldn't make a difference. It starts with you. The rest with follow!
Check out Christina's style.. isn't it uber cute!!
Share my addiction and check out her blog and be sure to follow Christina on Twitter.