So. I LOVE makeup. LOVE IT. So much so, that I have been sharing it more and more on the blog! For my Blog Anniversary Party, I had the pleasure of having Melissa Hibbert from PROliphic Beauty donate her services to my event! And girlfriend? Killed it!
I was inspired by Brandy's Red Carpet look here:
Since I JUST got my hair done quite similarly to hers, (rocking the Milky Way Brazillian Curl Indian Hair) I was wanting DRAMA on my eyes! But Melissa? She brought it! Are you ready for my before and after?
I cannot believe I am showing you! LOL Here you go:

And here is my After: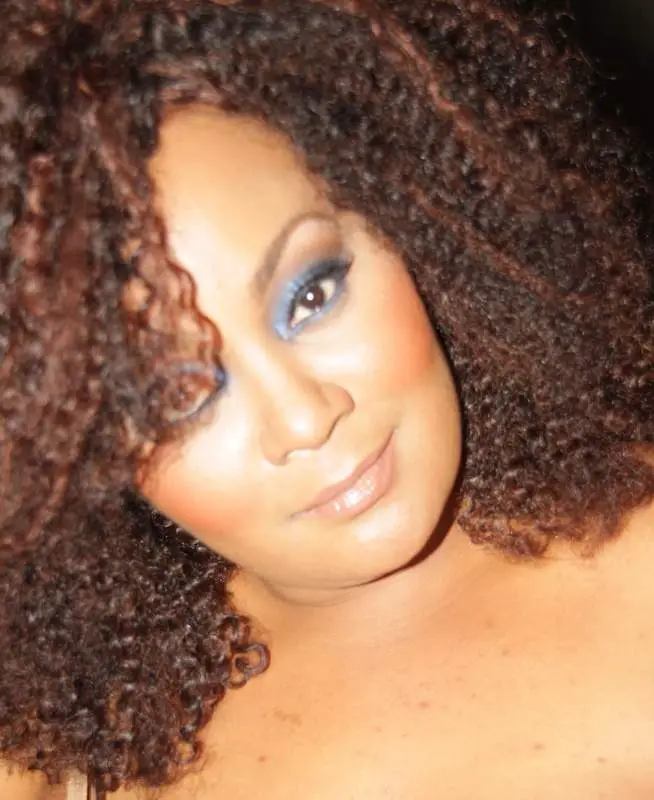 Some of you have already asked what was used, the colors and more, so I have asked Melissa (who will soon be contributing to the site with more makeup features– WHEEE!!!) What a better way than to have her share!
What Melissa used and How:
"If there is one color that dominated the runways during the Spring 2013 fashion show, it was blue -the Blue Smokey-Eye formed a major beauty trend – it's chic and modern alternative to the traditional smoky often using black. For Marie I knew instantly that I wanted to use a bold color to match her personality, not to mention, blue is a great compliment to the skin tone of Brown Girls. The idea was to be bold, beautiful, and glamorous with a slight edge to balance out Marie's gorgeous leather puff sleeve dress. I personally believe in Total Beauty – meaning the Makeup, Hair and Wardrobe should complement everyone, working together cohesively to achieve a seamless and flawless look.
Here are the steps to achieve Marie's bold, beautiful Blue Smokey Eyes and flawless Makeup."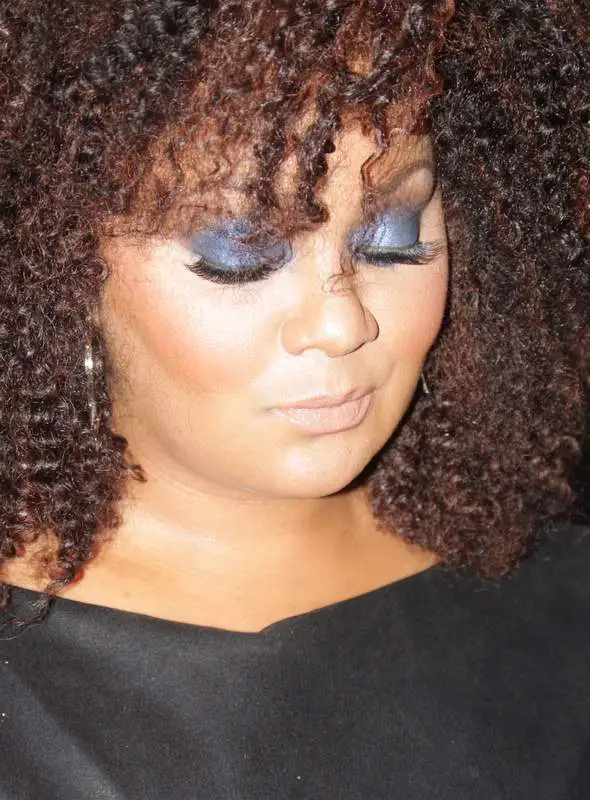 Applied Moisturizers to face using Marie's daily moisturizer and applied Makeup Forever HD Primer to enhance the skins textures
Cleaned up her brows with the Tweezerman Slant Tweezer and then shaded her brows with Spiked brow pencil from MAC
Applied Urban Decay Eye shadow Primer to the eye-lid as a base to prevent eye shadow from creasing
On the lid, I applied the Medium-Dark Blue with a satin sheen eye shadow from the Tom Ford Cobalt Rush Eye Color Quad.
On the outer crease, I blended the Blue-teal shimmer from the Tom Ford Cobalt Rush Eye Color Quad.
To add the "smoke" effect, I applied the Cocoa shade eye shadow from Bobbie Brown – blended well to show a seamless transition with the Blue hues on the lid.
I used the Lise Watier Professional Color Corrector quad to minimize the any dark spots or circles under Marie's eyes or on face
Applied the Cover FX Cream Foundation for a heavier coverage, perfect for the red carpet. Next I used the Makeup Forever HD Invisible Cover Concealer under her eyes and patted lightly with my ring finger. I then applied the Laura Mercier Loose Setting powder to lock in the concealer!
To contour, I used the MAC Deep Dark mineral bronzer
Next I added luxury lashes from Moda collection and lined the yes with Inglot gel eyeliner
For the lips, I used my signature beautiful Nude gloss blend, you can find similar nude gloss with the "Nougat" color from Bobbi Brown
To set the makeup to last all night long, I sprayed the Urban Decay, DE-Slick Oil Control Setting Spray
And voila, we have this face: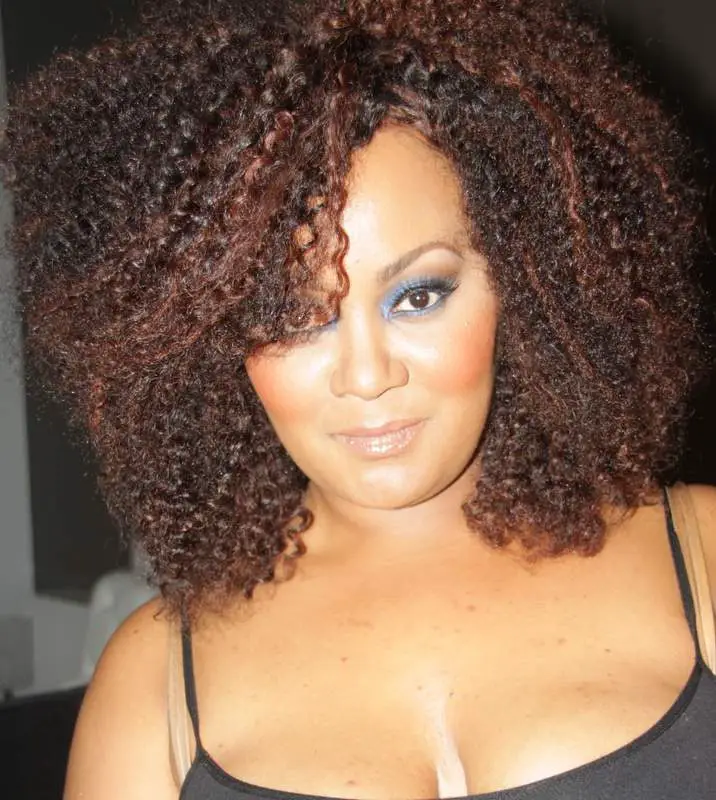 I mean, she beat it, didn't she!!!! Woot! I was sooooo happy! SOOOO HYPED! Seriously! You can learn more about PROliphic Beauty here, follow her on Facebook, and Tweet with her on Twitter! Please show this lady some love!!!! I know I have!
ANDDDD I cannot wait to have her on the blog to share more gems and mounds of beauty tips!
What tips are you wanting to know? What, from a beauty perspective would you like to see? SHARE!!!
A very special Shoutout to Kamara from Raw Intuition who shot the behind the scenes! You rock! And were absolutely amaze! You can check out her work here!