Kicking off the start to my New York trip, I was invited along with quite a few other bloggers to attend the first Bali Intimate Apparel Summit.
For starters, I must confess, I have never had the pleasure of experiencing a Bali Bra, so when they contacted me, I was quite curious, intrigued, and honored! Knowing that they catered to a plus size woman made me even more geeked and excited to see JUST what Bali was all about!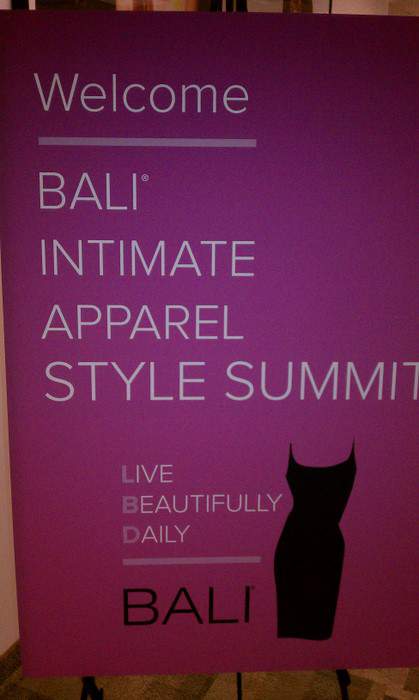 After waking up at 3am (West Coast time), which kicked my tail, I landed in NY dropped off my bags and headed to a fabulous dinner that also served as a fabulous meet and greet with the designers and team behind Bali as well as my other blogger friends (some new and some old). Fast forward to the AM and this is where the real meat of the event was!
Tuesday, we headed down to Hanesbrands Headquarters, where we were greeted by the Bali Team along with a few other Hanesbrands Execs! In assigned seating, we were strategically sat to enjoy and interact with each other! I scored a fabulous seat next to Style Mom and Fashion Style Beauty! Can I say geeked!
Okay, so we were given an up close and personal introduction to the Bali brand, learning about its best sellers, brand positioning, and some very interesting facts about bras!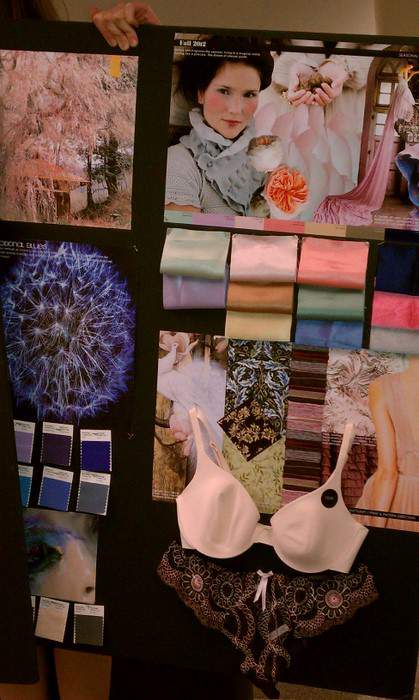 Here are my favorite takeaways in regards to Bras and Shapewear:
BALI is available in Macy's, Dillard's, and Kohl's!
Per their research, women would rather give up Chocolate and Sex for their ideal weight- really? Wow!
Bali is NOT the bra company that your mom used to rock, modern colors, cuts, and support are quite a brow raise!
Sizing for shapewear should go by dress size with Bali Intimates and hip measurements (I mean how amazing is this? Wouldn't it be easier to shop like you do for hosiery? Lol)
Buying a smaller size in shapewear does not mean it is going to work better. Roll up, roll down, VPL are all side…
Did you know that if you gap in the top corners of your bra, you can try a minimized to redistribute or opt for a balconette or Demi bra style cup!
Did you know that you are putting your bra on wrong? You bend, shimmy, and then snap the back.
One of my highlights, which deserve its own section, was lunching with plus size friendly and UBER STYLIST Jen Rade!
"I hate the word fat, I want u to leave a session & feel better about your body…fashion is NOT my life, PEOPLE R my life" ~ @stylistjenrade
One of the greatest challenges for me she left was that:
"As many shoes you have is as many bras you should have!"
Word?! LOL! I better get to shopping!!!!
Here are a few images from my experience and the fabulous lingerie I peeped along the way!
Our gift bags were quite fabulous too as we fancied a few bras and shapewear AND an amazing ELF brush set coupled with a MAC eyeshadow quad, Smolder eyeliner, and Lipglass matched to our complexions! HEY!
If you want to score some of Bali Intimates straight away:
Shop Full-figure bras by Bali!
Well, a truly sincere thank you to the Bali team as I was pleasantly surprised and elated about my upcoming review of their support and comfort of the Bali bra!
*** Abiding to the FTC rules, I must share that Bali Intimates flew me to NYC and provided me with accommodations as well as product for this summit!***