Being able to see yourself represented in mainstream fashion is always affirming. Seeing yourself, learning to love the skin you are in, and embracing your curves and all reasons why we are here. On a mission to bring you the latest in plus size fashion, we share the latest fashion news and updates! So, whatever the theme you have for your self-confidence boost about being plus sized, V Magazine's Size Issue is here to represent.
While extremely thought invoking, provoking, and inspirational, V Magazine has definitely forced the fashion world to take notice of plus size fashion, models, and the industry. Such an amazing way to start the New Year, V Magazine pushes the envelope, challenging perceptions and viewpoints of what and how size can be beautiful.
Models.com scoops the exclusive shots for V Magazine, and what an exclusive they copped! With only Days until January 14th– the day that V Magazine's Size Issue will be on the newsstands, running out to the nearest Borders (hopefully they will have)!
V Magazine's Day 5 of the Size Issue: V Love U Just The Way U R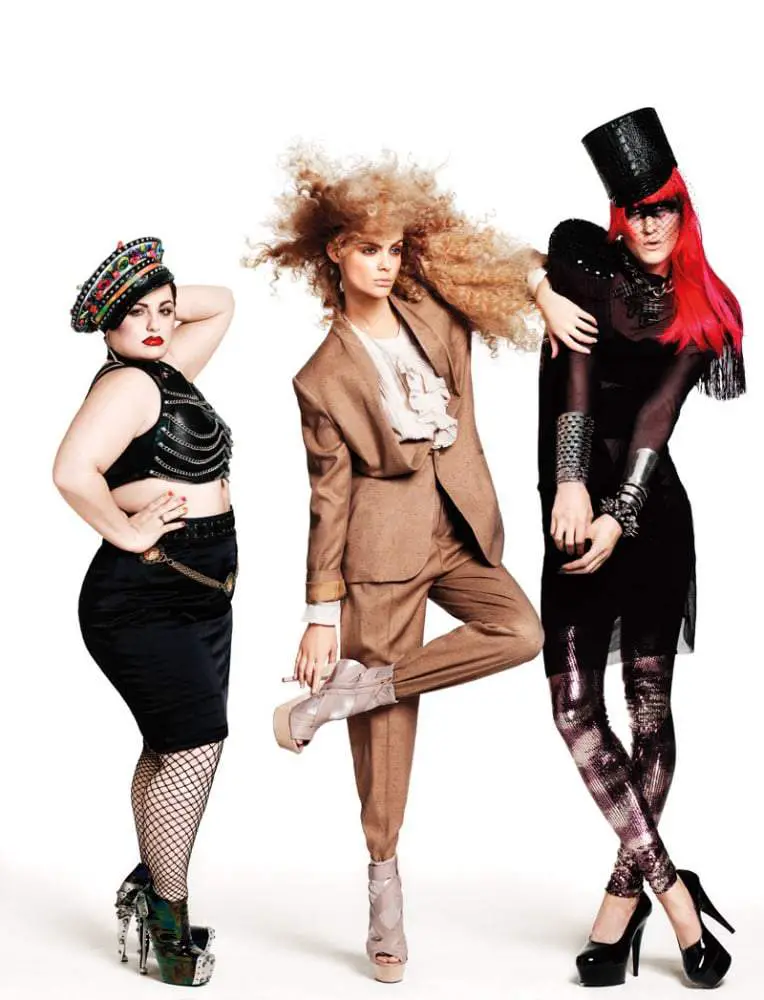 Day 5 Credits:
Photo: Terry Tsiolis
Styling: Jay Massacret
Makeup: Pep Gay (Streeters)
Hair: Nicolas Jurnjack for Cutler Salon and Redken
Models: Dan Felton, Frey Mudd (Red), Inga Eiriksdottir, AJ Abualrub (Ford NY), Regina Feoktistova (Women), Eniko Mihalik, Constance Jablonski (Marilyn), Tao Okamoto, Reina Montero, Kate Kosushkina (Supreme), Ben Bellucci, Vladimir Ivanov (Wilhelmina), Elle King (IMG), Martin Cohn (DNA), Guillaume Boulez, Brendon James Porter, Ladyfag, Scotty Simmons, Amy Morse
Need to catch up on the whole V Mag Size Issue Teaser? Below are day's one through five, for your plus sized viewing pleasure!
Day 5: V Love U Just The Way U R by Terry Tsiolis