Want some plus size fashion news you can feel good about? Junior clothing retailer rue21 announced that they are making a major investment in their plus size offerings! They have committed to converting an additional 36 stores to include plus-size fashion in store!
The junior clothing retailer offers plus size clothing, marketed towards a younger demographic and they offer sizes XS-4X.
My 15 year old self would have LOVED having this option available in the mall!
Shop rue21 Plus In More Of Their Brick And Mortar Locations
Now, the retailer's plus size clothing will be available in 444 of their stores, or over 65% of all brick-and-mortar locations. This makes rue21 making one of few to offer teens and young adults ages 15-25 (the typical junior market) a much more inclusive shopping experience.
The positive news doesn't just stop there… the retailer also announced that they will now be increasing their entire plus assortment in time for the back-to-school season!
This is such great news for junior plus shoppers everywhere!
We care about our customers and believe that our brand plays a key role in their life when it comes to promoting body positivity and inclusivity — this is part of rue21's DNA

Catherine Morisano, rue21's Chief Merchandising Officer
This commitment to the plus size market seems to be an intentional, long term commitment. Last December, they recruited retail executive Candace Kearney, who previously worked with Torrid on merchandising, and E-Commerce.
Now, Candace is leading rue21's growing plus and dress business, as well as helping lead its E-Commerce teams to reach more customers in these categories.
"As 'spring forward' trends highlight the post-Covid consumers' desire to get outside and show skin — our customers are excited that crop tops and open backs are top sellers and available in all sizes, with no shortcuts in the fitting process,"

Candace Kearney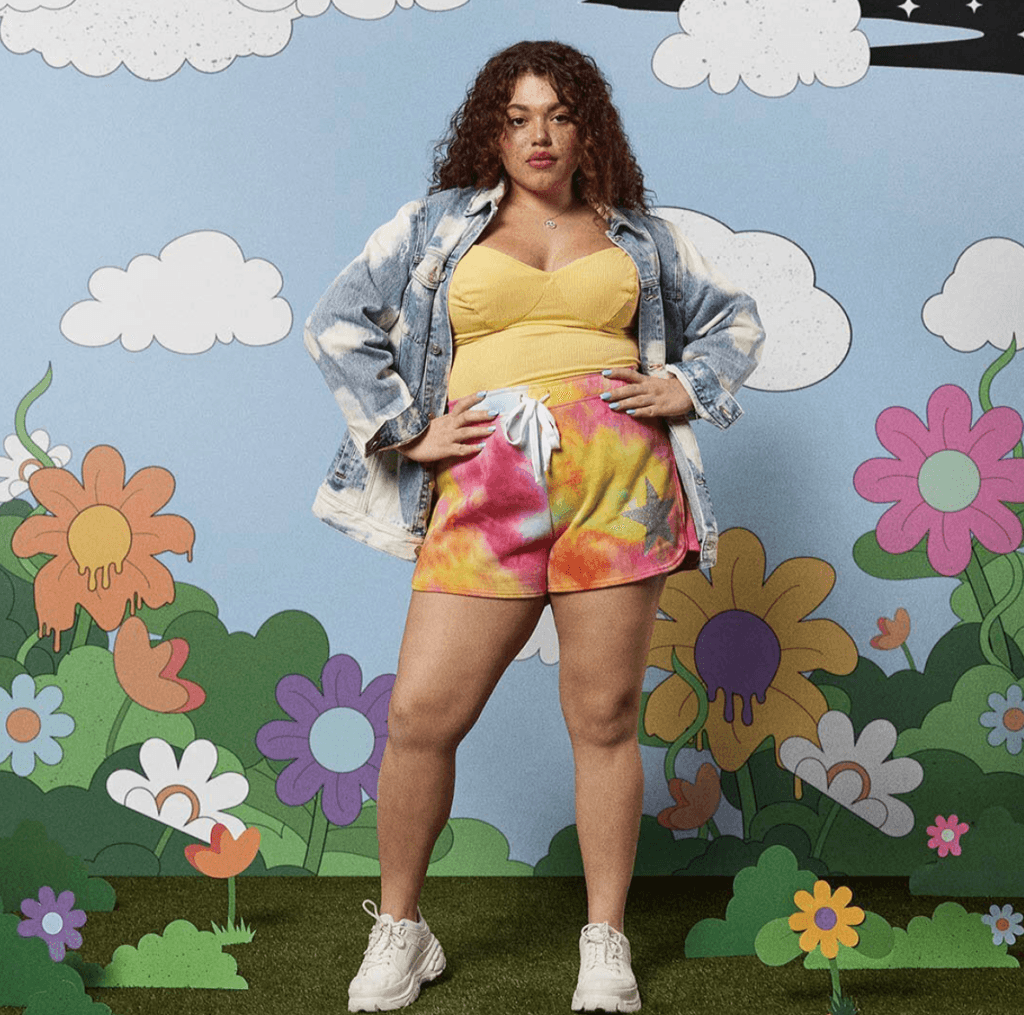 To further improve customer experience in brick and mortar locations, similar to Athleta, in-store associates will now receive training on the fit process and promote a positive shopping experience for customers of all sizes.
When it comes to plus size representation, rue21 has committed to partnering with models of all sizes in its marketing.
Yup, they show appreciation to customers of all sizes in their social media and marketing!
"For us, it's more than reaching our goal of having an inclusive shopping experience in every store, but about giving all girls the opportunity to decide what story they want to tell — and be able to shop for the same on-trend fashion together."

Candace Kearney
We love that there seems to be genuine commitment to getting the junior plus market what they want and frankly, what they deserve! Representation in store, and in their marketing , as well as trendy clothing options at an affordable price point!
Want to check out their current plus options? Shop online at www.Rue21.com!