Do you shop for plus size clothing at online consignment stores? Online consignment shopping is on the rise, which means there are plenty of plus-sized deals to be had – but without being able to try on the clothes you're buying, how can you make sure that your consignment shopping experience is a successful one?
As the founder of ResellXL.com, a highly trafficked online, plus-size consignment boutique, I've learned quite a few valuable tips about online consignment shopping that will lead you to celebrating your new (to you), wallet-friendly wardrobe in no time!
Here are a Few Tips and Tricks for Consignment Shopping Online
1. Measurements Matter
Before you begin your online consignment shopping spree, make sure you have a tape measure handy. Sometimes, items being consigned have been altered – and though the retailer might not always have this information, you can tell from the measurements if it will fit you or not. You can always ask if alterations have been made to a piece, but they may not be able to tell if a hem or waist has been altered by looking at it. If they aren't provided, ask the retailer to share the exact measurements with you before purchasing any item, take your own relevant measurements and compare against an online size chart to help ensure a good fit.
2. Pay Attention to Return Policies
Most consignment stores take any purchases return as re-consignment instead of offering a traditional return/refund policy like at a retail store. This stems from the fact that consignment retailers act as an intermediary between the individual selling the item and you, the buyer. If this is the case for the store you're shopping with, you really have very little to lose since you can immediately re-consign any items you buy that you might not like, or only need to wear once, to be resold again.
3. NWT is a Good Thing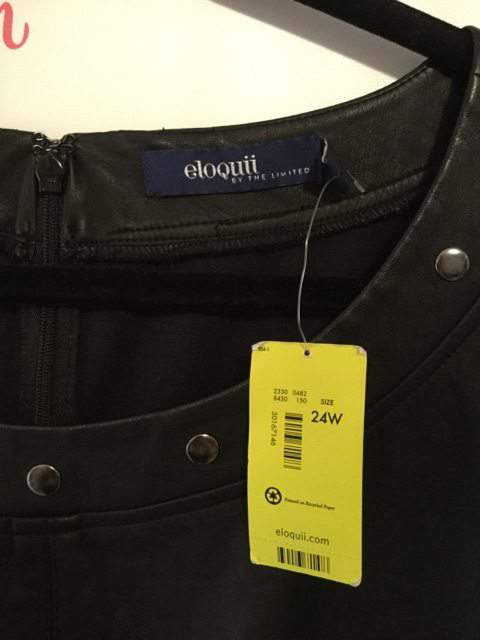 NWT, which means "New With Tags," is a good – no, a great – thing! If an item is marked with this, it indicates that it probably hasn't ever been worn and should be in excellent, brand new condition. A LOT of people buy things they never wear…you can cash in on these consignors if you frequent the websites you like the best.
4. Even Consignment Items Go On Sale
It's true! Even consignment stores run sales or offer scheduled markdowns. Check out a store's policies to see if they say anything about discounts and keep an eye on their social media pages for sale announcements.
5. Pay Attention to Packaging
A high-quality retailer will send their items in branded shipping packs. On average, individuals re-selling items often use unbranded shipping envelopes or boxes with unwrapped and untagged items in them. This one minor detail is a major one that will distinguish good sellers from great ones.
Always remember before you start shopping, check your closet and make a list of items you really want to add to your wardrobe. This helps in prevent any duplicates (Trust me on this one). Each online consignment store has tens of thousands of items available. So, if you just start searching for "whatever" you'll go down a rabbit hole of maxi cardigans, high-low dresses, and crop tops (again, Trust me).
Spend your time wisely. And one more thing- HAPPY BARGAIN SHOPPING!! Get something fabulous!
Do you shop online consignment? Do you have any tips?
About the Guest Author:
Carolyn Thompson is the founder of ResellXL.com, an online, plus-size consignment boutique specializing in designer and name-brand clothes and accessories.