Painful experiences can inspire beautiful art. Just ask indie plus size designer, Claire Doody. She spent last year battling cancer and undergoing chemotherapy. As Claire started to recover, she found herself drawn to flowers. That inspiration would serve for Desert Lupine, the Fall/Winter 2019 collection for her line Copper Union.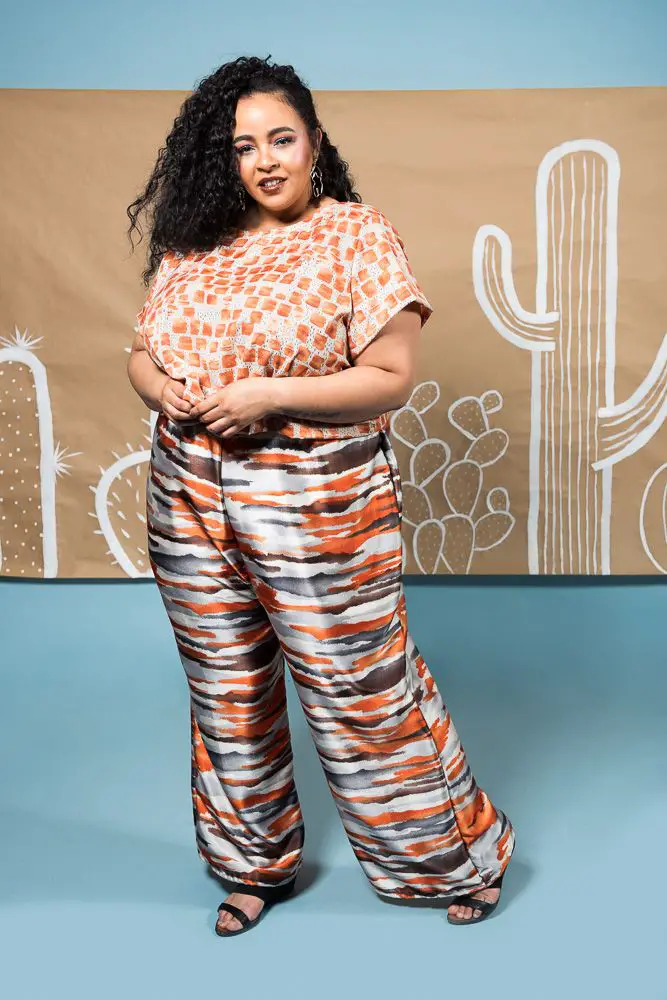 "In the spring when I came back to work after taking almost a year off for chemo treatment, healing and self care I was obsessed with flowers, " says Claire.
"Looking at the buds, their beautiful blooms opening up, they were blowing my mind. I couldn't pinpoint why they were so memorizing but then I realized why, they were blooming and coming back to life just like me."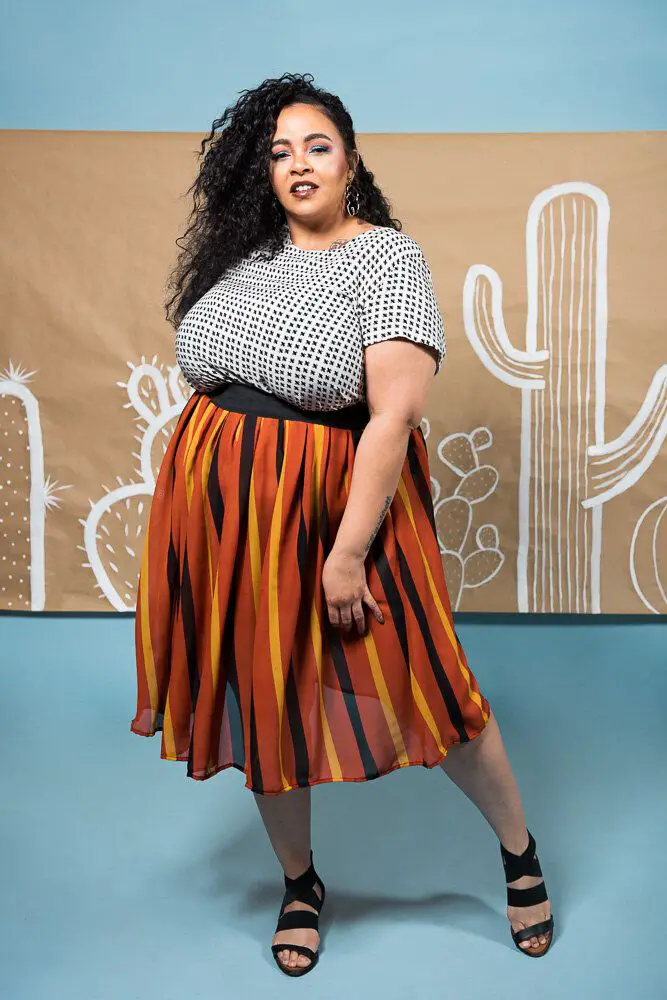 Copper Union first previewed the Fall/Winter Collection at the plus size fashion show and pop up shop, Knockout PDX, which Claire also produces. The packed ballroom cheered as Claire tearfully shared her inspiration for this collection.
As the models graced the runway, the story continued to unfold through the clothing.
"When I was designing this collection, I looked to the beautiful colors in a desert thunderstorm and the secret flowers that only bloom after that.
It seemed fitting to name this collection Desert Lupine because I felt just like that special flower."
Claire crafts Copper Union pieces in small batches using luxe fabrics. With a sleek high shine tone, the fabrication of the Henley Jumpsuit is a perfect example of what a game-changer luxe fabrics can be.
In other instances, patterns complement the curves in flowing styles. One of the collection's shining stars is the Maret Maxi Dress in Feather Print.
This stunning maxi dress fits has been fitted on sizes 10-34. There's multiple ways to wear it which makes this well worth the investment.
We are so happy to see Claire back to designing. Copper Union's Desert Lupine collection uses clothing as a way to make a statement about resilience, beauty and rebirth.
The collection is available in sizes 1-6.
Do you have a favorite piece? Let us know in the comments below.